Travel 90 million years back in time when dinosaurs roamed the Earth!
Enjoy a wild, scientific expedition through this world-class, NJ family attraction in Bergen County, where you will walk on the banks of a scenic creek, surrounded by natural woods, to explore over 30 realistic dinosaurs, as they come to life, thanks to brilliant engineering and artistry.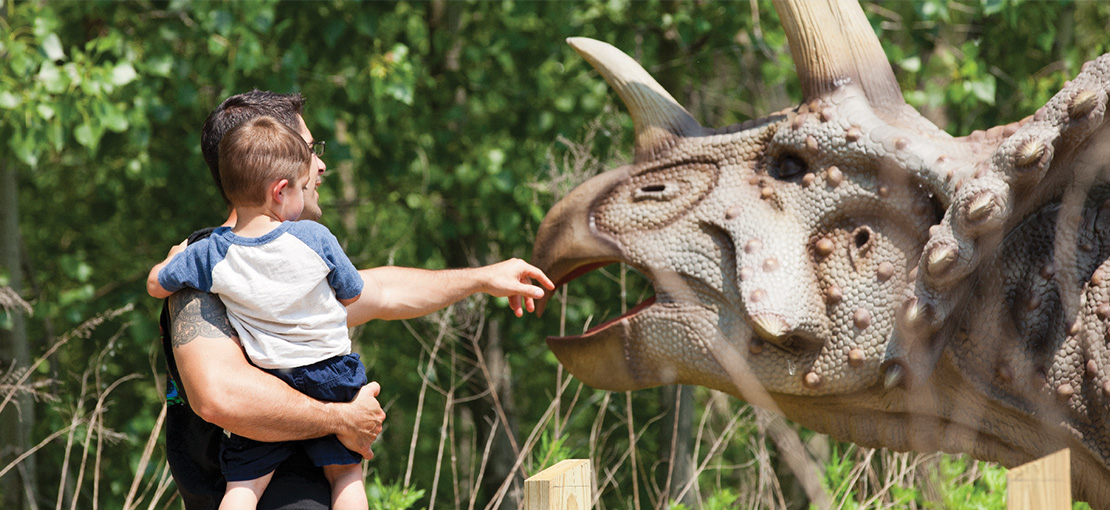 So many things to do with kids when there's Dinosaurs in New Jersey!
Spend the day participating in a full schedule of shows, games and activities, like the Jurassic Jump Bungee Trampoline. Meet paleontologists, geologists and scientists as you learn all about your favorite dinosaurs. Join in on the premiere of the Great Dinosaur WhoDunit mystery-musical, and explore the newest museum exhibit - Hollywood Dinosaurs: from Gertie to Indominus Rex.

Named "One of the World's Best Spots for Dinosaur Lovers" by Fodor's, the Field Station is a trip back in time all dinosaur enthusiasts must experience.
The adventures, the mystery and the awe happens for two seasons:
The Summer Season: Through September 5, on Tuesdays through Sundays from 10am to 6 pm

The Fall Season: September 5 through November 14, on Saturdays and Sundays from 10am - 5pm.
Field Station will also be operating on November 11th and 12th


Contact and Location:
Henry Hoebel Area of Overpeck County Park on Fort Lee Road, located at 3 Overpeck Park Driveway, Leonia, NJ 07605. Visit them online at www.JerseyDinos.com. Call 855.999.9010.

For event information and group tickets:
EVENTS: https://jerseydinos.com/events/
GROUPS: https://jerseydinos.com/groups/