Summer Fun With the Kids
August is here with lots of summer left. Head outside and enjoy some wonderful family friendly festivals in New Jersey. Check out butterflies, go listen to music, learn about 4-H programs, or chow down at food festivals. For more events, see NJ Kids calendar.
Watershed Butterfly Festival at The Watershed Institute
Saturday, August 5, 2023, starting at 10AM. Annual Watershed Butterfly Festival is filled with fun family activities, music, nature walks, Butterfly and Bug Parade, and animal shows. Tour exhibits, famed insect zoo, and the Kate Gorrie Butterfly House. $ Admission, Pre-registration is required, located in Pennington NJ.
28th Annual Clam Festival
Friday & Saturday, August 4-5, 2023. FREE Admission and Parking. Clamoring for clams? Scrumptious fresh seafood, live music entertainment, contests, games and rides at New Jersey's best Annual Clam Festival. Clam fun for the whole family! Huddy Park in Highlands, NJ.
New Jersey State Fair Sussex County Farm & Horse Show
Friday, August 4th through Saturday August 12, 2023. Old-fashioned country fair with carnival rides & games, racing pigs, pony rides, demolition derby, monster truck show, horse show, musical performers, food, and farmers market. $ Admission. Located at the Sussex County Fairgrounds in Augusta NJ.
Middlesex County Fair
Monday-Sunday, August 7-13, 2023. East Brunswick's Middlesex County Fair is the premier summer event with rides, games, music entertainment, food and more! Featuring family friendly activities: Agricadabra Magic Show, Agri-Puppets, Woody's Barnyard Racers, Dale Jones One Hand Juggler, UWA Elite Pro Wrestling and more! Fireworks Show Monday 8/7 & Sunday 8/13. $ Admission, buy your tickets in advance. The Fair is located at 655 Cranbury Road in East Brunswick, NJ.
Salem County Fair
Tuesday-Friday, August 8-11, 2023. FREE Admission. $ Parking. Check out the animals at the Salem County Fair - horses, goats, cows, chickens, sheep, pigs, and rabbits. Contests, children's activities, pony rides, tractor pulls, Tablescaping contest and Little Miss Salem County Fair Pageant. Fairgrounds located at 735 Harding Hwy in Woodstown NJ.
Somerset County 4-H Fair
Wednesday-Friday, August 9-11, 2023, 10AM-10PM. FREE Family Fun at the Somerset County 4-H Fair. See animals shows, demos, live music, exhibits, food, and artists. 4-H clubs compete and perform. North Branch Park in Bridgewater, NJ.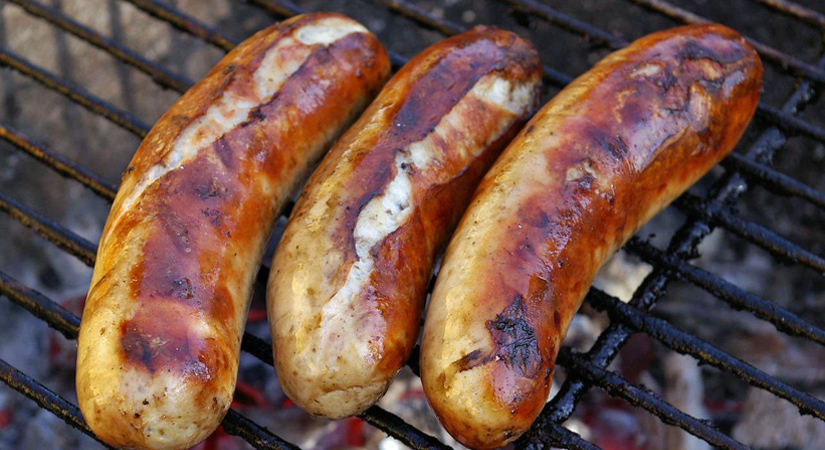 47th Annual IAATO Italian Festival
Wednesday-Sunday, August 9-13, 2023, 5PM-11PM. FREE Admission to the IAATO Italian Festival. Celebrate Italian heritage and culture in Ocean Township. Featuring rides, games, raffles, fireworks, music and entertainment. Enjoy Galvani Live Cooking Seminars, along with tasty Italian foods and treats! Joe Palaia Park in Oakhurst NJ.
La Festa Italiana - Jersey City's Italian Festival
Wednesday-Sunday, August 9-13, 2023, 5PM-11PM. Celebrate Italian food, heritage and faith at Jersey City's largest Italian American street festival. Featuring Italian food & drink. Plenty of live music entertainment: B-Street Band, The Counterfeiters, Toga Party Band, The Cameos, and Total Soul. Festival will be held on 6th Street in Jersey City NJ.
Passaic County Fair 2023
Thursday-Sunday, August 10-13, 2023. Annual Passaic County Fair with amusement rides, games, live music, pony rides, petting zoo, animal ambassadors, kids activities, face painting, Chess Tournament, Touch-a-Truck, Butterfly exhibits, and fireworks. Woodland Park, NJ.
Atlantic County 4-H Fair
Friday & Saturday, August 11-12, 2023. FREE Admission. $ Parking. The 2-day Atlantic County 4-H Fair will have animals, kids's arts & crafts, horticulture, rides, entertainment, horse shows, and competition. Model railroad displays, robotics, and STEM activities. Also showcasing a Car Show, Baby parade, Pet parade, and Pie Eating contest. Atlantic County 4-H Fairgrounds, Route 50 in Mays Landing, NJ.
Montclair Jazz Festival - Lackawanna Block Party
Saturday August 12, 2023, 12PM-8PM. The Lackawanna Block Party featuring live performances by Jazz House Ensembles, Jazz guitarist Charles Sigler, and Endea Owens & the Cookout. Boggie in the evening, enjoy a street dance party featuring DJ Brother Mister. From Noon-5PM, explore an afternoon of fun at the Family Jazz Discovery Zone, take part in creating jazz music and various kids activities. Donation appreciated. Lackawanna Plaza in downtown Montclair NJ.
Seafood 'N Seltzer Fest
Saturday-Sunday August 12-13, 2023, 11AM-5PM. FREE 12 & under. Family friendly festival for all seafood lovers. Enjoy crab cakes, shrimp, clams, lobster rolls, and more culinary delights from the best seafood food trucks around. Fun day on Sunday with kids games & activities. Monmouth Park in Oceanport NJ.
Seafarers' Weekend at Historic Cold Spring Village
Saturday & Sunday, August 19-20, 2023, 11AM-4PM. Pirates, music, and family fun at Seafarers Weekend! Main Deck Productions featuring swashbuckling, high adventure, and loads of fun. Come listen to the tales of the sea. The Sea Dogs Maritime Band will perform. Cold Spring Village is located in Cape May, NJ.
Hunterdon County 4-H & Agricultural Fair
Wednesday-Sunday, August 23-27, 2023. Opens 10AM. FREE Admission to the Hunterdon County Fair. $ Parking. Amusement rides, main stage entertainment, food, tractor and truck pulls, pig races, antique tractor display, 4-H shows and animal exhibits with cows, horses, sheep, and goats. South County Park, Lambertville, NJ.
Visit NJ Kids for more things to do.