Mazes, U-pick Pumpkins, Hayrides, Games...
Nothing says fall is here like pumpkin picking, pony rides, and corn mazes. Farms are creating so many fun things to do for families. See animals, take a hay ride, and enjoy all the food, fun, and adventure all season long.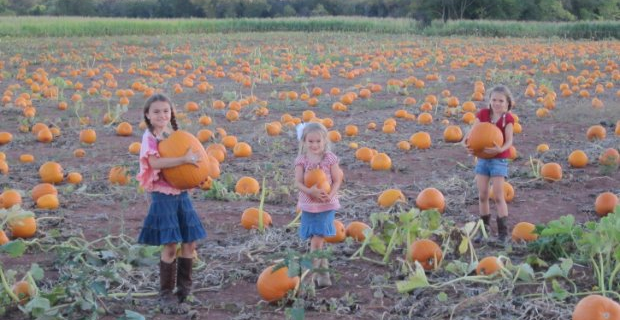 FALL FESTIVAL AT SNYDER'S FARM
Oct 1 - Oct 30
586 South Middlebush Road, Somerset
Hay Ride to the festival site. Featuring pumpkin picking, pony rides, corn maze, hay bale maze, pumpkin bowling, pedal karts, potato sack slide, hay bale activity center (tunnels and slides), wooden train and much more.
WIGHTMAN'S FARM
Sept – Oct
1111 Mt. Kemble Avenue, Morristown
Featuring one of the largest displays of pumpkins in NJ and have giant pumpkins galore for the plea­sure of all. This is a fun season for families and children of all ages, with fabulous photo opportuni­ties everywhere. Hay Rides, Pumpkin Slingshot, Corn Mazes, and Farm Tours are available.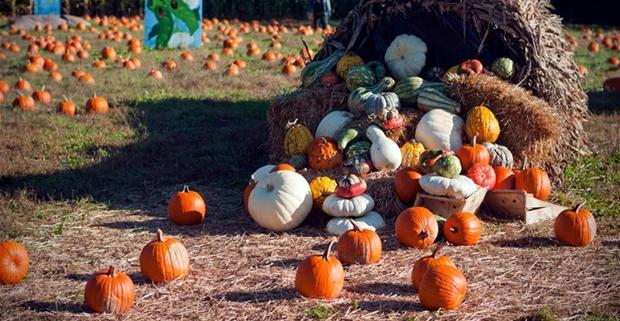 SECOR FARMS
Sept 14 – Oct 31
85 Airmont Ave., Mahwah
Enjoy your day with a hayride to their pumpkin patch and corn maze. The hayride takes you on a scenic ride of the farm, where you will pass by a pond, willow trees and fall decorations. Once you make it out to the field, feel free to explore the corn maze and pick a pumpkin. Upon your return from the hayride, visit and feed the animals at the petting zoo. Younger children will have fun work­ing their way through the hay maze and playing with toy tractors in the corn box.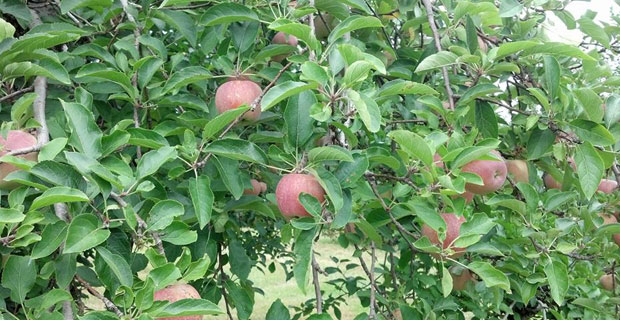 RIAMEDE FARM
Sept – Oct
122 Oakdale Road, Chester
Open for apple picking, features 34 varieties of apples ranging from traditional classics to heirloom specialties to modern favorites. The early apple varieties begin to ripen the first week of September when they open for pick your own apple season. Hayrides are available to the orchard and, in October, out to the pumpkin patch.
U-PICK PUMPKINS AT OASIS FAMILY FARM
Sept 10 - Oct 31
3 Circle Drive, Robbinsville
Sat and Sun, fall time activities for the kids with little monster kids mazes, free wagon rides, pump­kin eating contest.
VON THUN FARMS FALL HARVEST WEEKENDS
Sept 24 – Oct 30
519 Ridge Road, Monmouth Junction
Pick Your Own Apples and Pumpkins, hayrides, food, corn maze, live music, and more.
FALL FESTIVAL at NORZ HILL FARM
116 S. Branch Rd, Hillsborough
Norz Farms welcomes families from all New Jersey areas to come to their Hillsborough farm to walk their 2 mile corn maze weekends during the month of October!
GREAT PUMPKIN FESTIVAL at Heaven Hill Farm
Sept 17 – Nov 6
451 Rte 94, Vernon
Old-fashioned hayrides travel to U-Pick Pumpkin Patch, All New Wild West Ad­venture Corn Maze, Spider Web Crawls, Monster Sling Shots, Duck Racing, and much more.
FAMILY FUN AT SCHAEFER FARM
Sept 24 until Oct 31
1051 Flemington Whitehouse Rd, Flemington
Bring your little ones to the farm and take them on a relaxing hayride where the final stop will be their pumpkin patch! With over 40 acres of home-grown pumpkins, your children will have a blast searching for the pumpkin of their dreams! Meet the farm's friendly barn animals. Have fun in the Daybelle bounce house, roam the corn maze and even try the shooting Schaefer Farm's Corn Cannon!
Check our Farm Directory for more New Jersey Farms near you.