These 15 Road trip Ideas throughout New York State make great family getaways
Looking for a quick getaway with the kids? Whether you're searching for a serene lakeside escape, adventure on the water, a scenic park, our neighboring NY State has hundreds of escapes, scenic vistas, charming towns, rugged countryside and even some natural wonders to venture. With an abundance of parks, lakes, gardens and trails, you'll find these ideas are packed with activities to keep your entire family entertained. Plan accordingly, road trips range from as far as a six hour drive or as short as a one hour excursion (depending on where you live in NJ). Here are 15 worthwhile ideas to explore with your family. Visit their websites to find out what's nearby and make it a worthwhile trip.
Bear Mountain Trailside Museums & Zoo, Bear Mountain, NY
Located inside the Bear Mountain State Park, and about a 20 minute walk from the parking lot, you'll find this park's Trailside Museums & Zoo. The zoo is awesome as it houses black bear, coyote, red fox, birds and more. There are four museums, namely Herpetology House, Nature Study, Geology & History, along with an amphitheater for concerts and programs. There's also a butterfly garden and a trail that leads to Fort Montgomery, a military post during the Revolutionary War. Trailside is part of the 2,200 mile Appalachian Trail which extends from Georgia to Maine, winding through the zoo. You can rent boats on Hespian Lake, and find other hiking trails, a merry-go-round, an ice rink and a pool. 55 Hessian Dr, Bear Mountain, NY. www.trailsidezoo.org
Amish Trail, Randolph, NY
Located in the mountains of Cattaraugus County, you will find the Amish Trail. The Amish is a community living without the modern conveniences of electricity or cars, but many make a living out of their homes. Visit this amazing community along the Amish Trail, and you'll find an abundance of homemade goods, gifts, local produce and food such as jams. Closed on holidays and Sundays, look out for the Open Signs and spend the day wandering around. You'll see the Amish in their plain dress; take a buggy ride; visit their farms; and support their community. Relax and admire a simpler way of life. Start with an interactive map at the welcome center. Amish Trail Welcome Center, 72 Main St, Randolph, NY. www.amishtrail.com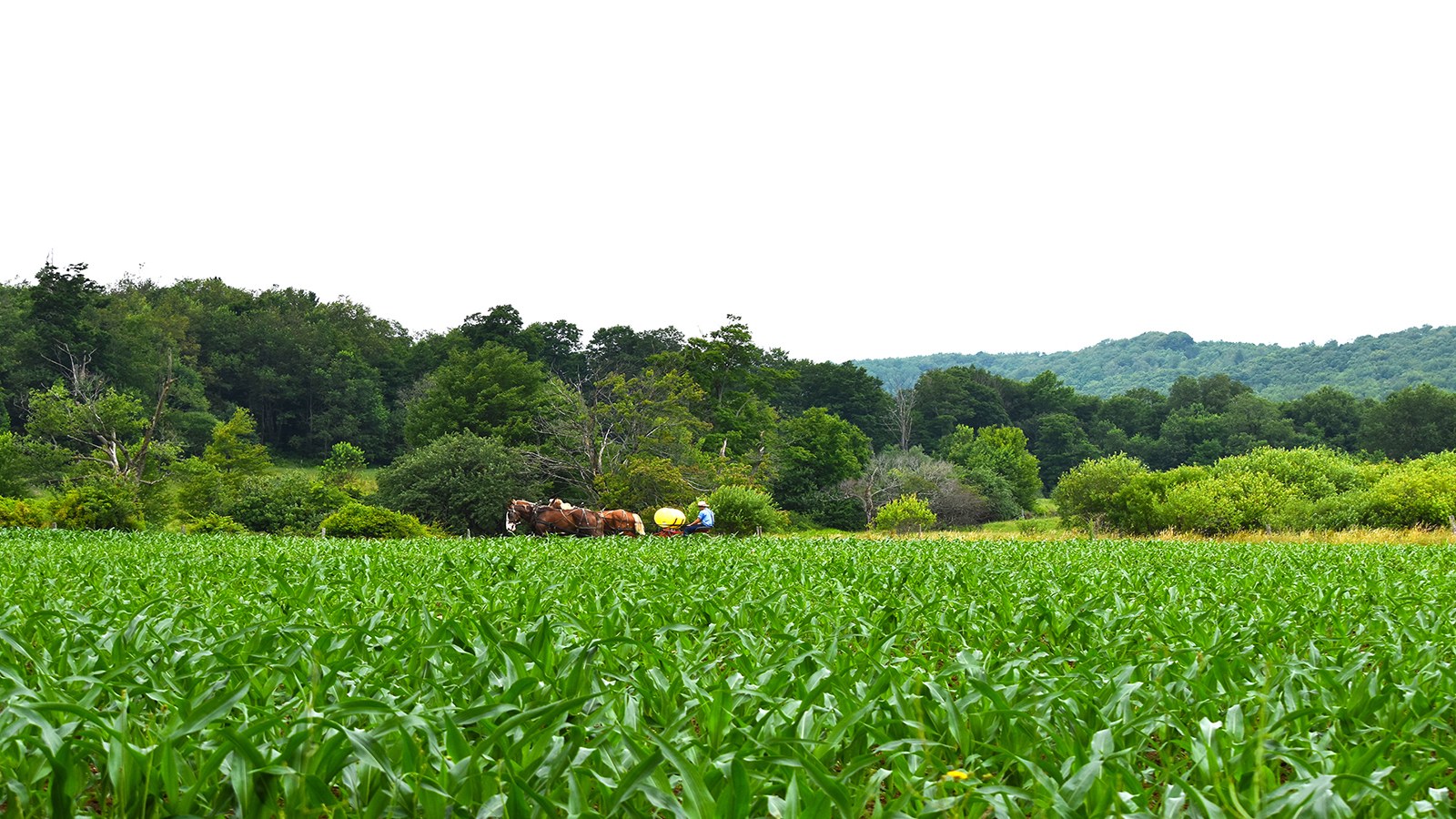 Niagara State Park - Natural Wonder, Niagara Falls, NY
Visit this Natural Wonder. The Niagara State park is a 400-acre park with plenty of activities for a weekend or longers. View the falls, get wet on the Hurricane Deck, hike the paths from the downloadable walking tour app, learn at the Discovery Center, explore the ruins of a former power station, and experience all the attractions. It's free to visit the falls and the park. Explore the gardens and more than 15 miles of trails. 332 Prospect St, Niagara Falls, NY. www.niagarafallsstatepark.com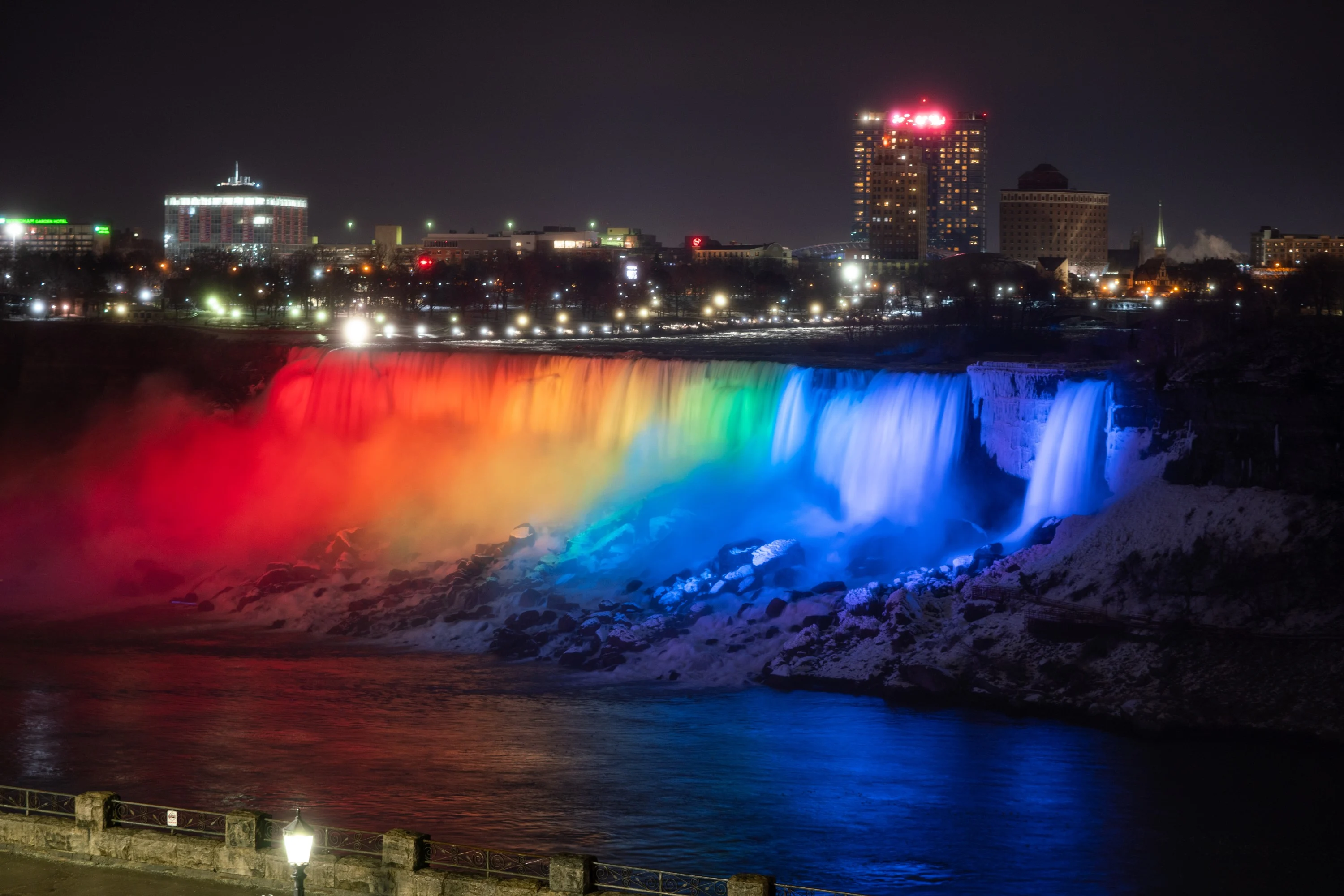 Aquarium of Niagara
If you're visiting Niagara Falls, stop in at the aquarium and learn about aquatic life. This aquarium rescues, rehabilitates, and releases the area's harbor seals among other sea life. Learn about their conservation efforts, enjoy the many tanks of fish, sharks, octopuses, eels, turtles and seahorses. Encounter a penguin or seal as they train with the aquarium's marine animal professional team. Enjoy animal feedings, sea lion shows, and other exhibits. 701 Whirlpool St, Niagara Falls, NY
Ausable Chasm - Natural Wonder, Ausable, NY
Explore another natural wonder, Ausable Chasm, a 500-million year old canyon offering many adventures. See rock formations such as Elephant's Head and Hyde's Cave. Take a 1-mile hike followed by a scenic raft float on the Ausable River. For the adventurous, there is a guided climbing course with cable bridges, cargo net climb, and edge walks. There's also rock climbing, rappelling and a lantern tour. Bike rentals are available as well as a campground. 2144 NY 9, Ausable Chasm, NY. www.ausablechasm.com

Bailiwick Animal Park & Riding Stables, Catskill
This 40-acre animal park has both domestic and exotic animals, so you'll find sheep and pigs, but also llamas, tigers and alligators. With 40 exhibits, a petting zoo and feeding area, there's also a playground and picnic area. For the older kids, compete with their friends in the 5-acre paintball park. There's also a cowboy style camping with covered wagons, bunk beds and outdoor fire pit, picnic table, and grill. Aside from the park, you'll find the Bailiwick, a Scottish-style castle, with a horseback riding onsite. You can take riding lessons and trail rides and find yourself here all day. 118 Castle Road, Catskill, NY www.bailiwickranch.com
Mohonk Mountain House, New Paltz
If you're looking for a luxury escape, this historic castle-like hotel has it all. From a luxurious spa and pool, scrumptious meals and entertainment, it also has loads of outdoor activities. You'll find hiking trails, boating, golf, and other outdoor sports. For the kids, there's a children's garden and Victorian maze. If you're a garden lover, this property features elaborate gardens with flowers, greenery, rose & herb gardens, and home to the annual Victorian Garden Show. Stay for the day or stay for an overnight escape. 1000 Mountain Rest Road, New Paltz. www.mohonk.com

Mohonk Preserve
For bikers, hikers, cross-country skiers, runners, rock climbers, the Mohonk Preserve offers 8,000 acres and 40 miles of trails with stunning panoramic views of the Catskill and Shawangunk Mountains. Stop by the visitors center and pick up the free map with tips on how to spend the day. Ask about the short hiking trails. Grounds are free to explore, with fees that apply for activities. Check the event calendar for other activities throughout the year.
Mountain Top Arboretum, Tannersville, NY
This is a public garden located in the Catskill Mountains. Going up 2400 feet, it offers trails and boardwalks that take you through 178 acres of meadows, wetlands, forest and bedrock. The area provides opportunities to study horticulture and offers hiking, birding, snowshoeing in the winter. There are 4 main trails, each can take 30 minutes. The Woodland Walk is great for families as it offers easier trails, a fairy garden, and amphitheater. 4 Maude Adams Rd, Tannersville, NY. www.mtararboretum.org
Walkway Over the Hudson, Highland, NY
According to the website, it is the longest walkway in the world. You can literally walk over the Hudson River from Highland to Poughkeepsie. The 1.25 mile concrete path is 212 feet above the Hudson River, extend your trip onto the rail-trail network which is about 7 miles of paved Hudson Valley Rail Trail on the west and the 13-mile Dutchess trail on the east. This path is friendly to walkers, bicyclers, pedestrians, skateboarders and leashed pets. 87 Haviland Road, Highland NY www.walkway.org
US Military Academy at West Point, NY
Learn the history of West Point from the days of the Revolutionary War to the Military Academy it has become. Start at the Visitor Center and sign up for the bus tour where you'll board the bus for a 1 hour and 15 minute air conditioned tour. Depending on the time of year, you'll see a cadet at duty. Also visit the free museum with military artifacts, swords, weapons, and uniforms. 606 Thayer Rd, West Point. Across the street, you'll find cafes and shops in a little town. www.westpoint.edu
Saratoga's Mineral Springs and Baths, Saratoga, NY
There are 21 public mineral springs and several spas throughout the area, each one with its health benefits. The water at these springs are naturally carbonated and no two springs are the same. Bring a cup or bottle for tasting. Visit the Saratoga Springs Heritage Area Visitor Center or download a brochure listing of all the springs; click on the link for mineral waters brochure. www.saratogaspringsvisitorcenter.com
House of Frankenstein Wax Museum, Lake George, NY
Wander through the haunted hallways of this house of horror, and you'll see Frankenstein come to life, a scary seance, witch trials, and other ghastly sights. You and your family (maybe not the very young) will be entertained as you walk through the darkness with strobe lights, spirits and soulless. 213 Canada St, Lake George, NY. www.frankensteinwaxmuseum.com
Leonelli's Playland Arcade, Lake George, NY
Family run arcade with vintage shooting gallery, skee ball, and contemporary video games. Of course, there's so much more to explore in Lake George.
Howes Caverns, Howes Cave, NY
Cave sightseeing adventure where an elevator takes you down 156 feet a lit brick path, to a walking tour and boat ride exploration of the 6 million year old caves. There are a variety of caves to choose from depending on what you are seeking, from adventurous to authentic. There's also an adventure park, gemstone mining, a restaurant, a sweet shop and gift store.
255 Discovery DR, Howes Cave, NY. www.howescaverns.com

WINE Trails
Spend the day touring the wineries, and you'll see beautiful lakes, farmlands, vineyard, and forests. Aside from wines, there are distilleries and cideries. Make it a biking adventure with the kids. Many offer music events and you'll find many family friendly activities.
Finger Lakes Wine Trails
Nigara Wine Trails
The Thousand Island-Seaway Wine Trails
Shawangunk Wine Trails

---
Check out more things to do this month.