Spring into the "Garden" State
New Jersey got its nickname the "Garden State" for a reason as there is no shortage of beautiful gardens to explore. After visiting the NJ Flower show and looking forward to the many floral events coming up from the Philadelphia Flower show to the Orchid show at the New York Botanical Gardens, it makes me want to explore some of the many gardens right here in New Jersey. Wander through the daffodils and crocus, bring a picnic lunch or head out one of the many special events hosted by these great gardens.
Central Jersey Gardens
Bamboo Brook Outdoor Education Center (Chester Township) Bamboo Brook Outdoor Education Center include fields, woodlands and a formal garden designed by Mrs. Hutcheson, one of the first women to be trained as a landscape architect in the United States. In addition to the formal areas, there are trails that wind through the fields and along the brook. A wide variety of birds, butterflies and other animal life can be spotted during one's visit.
Deep Cut Gardens (Middletown) Deep Cut Gardens is dedicated to the home gardener. The 54 acres of gardens and greenhouses are planned as a living catalog of cultivated and native plant materials to be observed through the seasons. One of their gardens features 52 varieties of roses with over 180 bushes.
Grounds For Sculpture (Hamilton Township) Grounds For Sculpture, the 42-acre sculpture park and arboretum in Hamilton Township, NJ, features over 270 contemporary sculptures outdoors and rotating exhibitions in six indoor galleries in addition to offering concerts, performances, family festivals, classes, fine dining, and shopping year-round.
Leonard J. Buck Garden (Far Hills) The Leonard J. Buck Garden is one of the premier rock gardens in the eastern United States. Begun in the late 1930's, the garden has reached a breathtaking point of maturity. It consists of a series of alpine and woodland gardens situated in a 33-acre wooded stream valley.
Morven Museum and Garden (Princeton) Home to one of the signers of the Declaration of Independence and to five New Jersey governors, Morven has played a role in the history of New Jersey and the nation for more than 250 years. Spring bulbs appear in April, followed by peonies and iris in May. The front porch continues to host gatherings, as it has for the last century and a half, when the Chinese wisteria bursts into elegant bloom in mid-spring. Phlox and summer annuals show their colors in high summer. The vegetable beds, an exhibition garden started in 2012, produce hundreds of pounds of food—fresh greens, tomatoes, beans, peppers, eggplants, and more—which Morven donates to area food banks.
Rutgers Gardens (New Brunswick) Rutgers Gardens, located on Ryders Lane is a setting for many different programs, events, and recreational activities. A place of learning and beauty, the official botanic garden of Rutgers University features 60 acres of designed beds, specialty gardens, tree and shrub collections, lawns, and walking paths. With a vibrant array of Garden Series courses, family and youth programming, and special events for the community, they provide a fun, educational, and engaging place to enjoy the natural world.
Willowwood Arboretum (Chester Township) The Willowwood Arboretum is open year-round, 8 am to dusk, and there's something to see in the gardens in every season! There are wonderful meadows and walking/hiking trails as well as the gardens.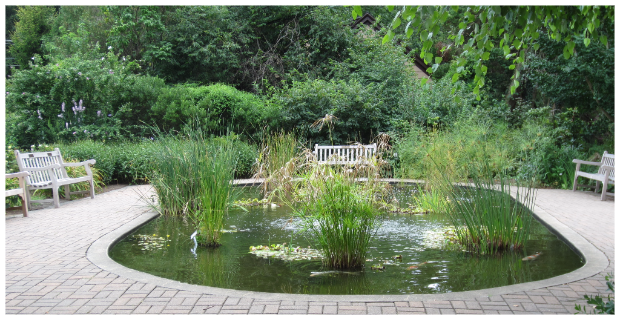 South Jersey Gardens
Lewis W. Barton Arboretum at Medford Leas (Medford)
The Barton Arboretum and Nature Preserve of Medford Leas is a unique blend of accessible public gardens, collections, and preserved natural areas set amidst private residential space. With campuses in Medford and Lumberton, NJ, spanning more than 200 acres, the Arboretum offers visitors a diverse horticultural array of designed gardens, landscaped grounds, meadows, natural woodlands and wetlands, and one of the most extensive plant collections — including natives — in all of southern New Jersey.
Linwood Arboretum (Linwood)
The Linwood Arboretum is a public garden emphasizing uncommon woody plants.
Sister Mary Grace Burns Arboretum at Georgian Court University (Lakewood)
The Sister Mary Grace Burns Arboretum of Georgian Court University houses a collection of exotic and native woody plants on 75 acres of the former George Jay Gould estate, a National Historic Landmark, featuring four major 1900-era gardens, Japanese, Sunken, Formal, and Italian, with original statuary and sculpture. Visitors will also see a rain garden, vegetated roof, unmowed "natural zone" areas, prototype community garden, deer-resistant garden, and a wellness garden featuring over 70 species of plants used medicinally.