Escape Rooms - America's Newest Craze. Working together to solve puzzles, interpret clues, and overcome challenges
Escape Rooms- America's newest craze has made it's way to New Jersey! Groups of any age and size (between 2-18) are placed into a themed room and must work together to solve puzzles, interpret clues, and overcome challenges in order to solve the mystery and escape the room.

Finding fun for the whole family has never been easier! Escape Room New Jersey has specially adapted rooms for participants of all ages. With an adult "Game Master"- or on their own- the kids will love their escape room experience all while building communication skills, problem solving skills and learning how to work as part of a team.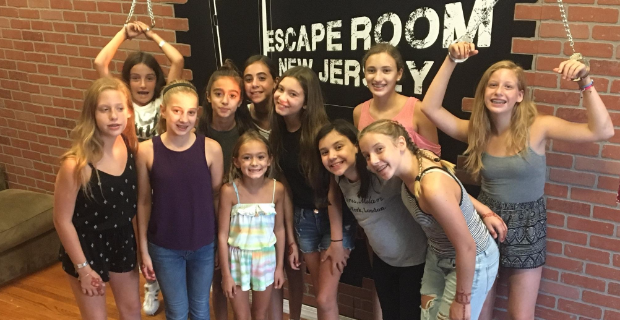 Our escape room experience is the perfect venue for birthday parties, family reunions, Fundraisers, Scouts & Troops, or just a fun night out with the family and friends!
Teamwork, clear communication, organization skills, and thinking "outside the box" will be the order of the day. From sliding bookshelves that reveal secret passages to mysterious mirrors; you never know what Escape Room New Jersey has in store and what clues will lead to your escape!

We offer the largest capacity rooms in the tri-state area. Some of our venues also features a variety of other entertainment options such as fully catered private dining rooms, a Dance Club, indoor Airsoft, Human Bumper Balls, Minutes 2 Win It, indoor Paintball & much more!
For more information please visit our website at www.EscapeRoomNJ.com or give us a call at 1-844-ESCAPE-6 today!
Escape Room NJ
157A Main St Hackensack, NJ 07601
Phone: 201-815-1784
scaperoomnj.com