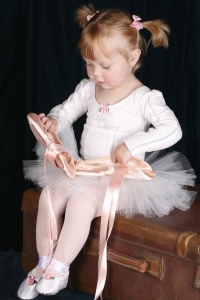 DANCERS POINTE is a performing arts studio that prides itself on teaching students of all ages with "Quality and Integrity." Founded in 1970, Dancers Pointe has grown from a small studio in the basement of a Roselle Park home to five studios in Union, Essex and Hunterdon counties. Now, Dancers Pointe is one of the largest and best-respected studios in the area with competitive dancers obtaining the highest awards for best overall performances in tap, ballet, pointe, hip hop, lyrical, contemporary and jazz.
At Dancers Pointe we strive to teach "life skills through dance", such as respect, dedication, confidence, discipline and what it takes to be part of a team while having fun!
"Dancers Pointe is dedicated to providing high quality instruction in all facets of dance," said Mary Dressendofer, one of the co-owners of the studio along with Cathy Karosick. "We aim to introduce and instill just the right amount of self-expression, discipline, and passion in every student. Whether a student is dancing for fun, exercise or planning to enter the arts on a professional level, we will guide them along the way."
We are confident that Dancers Pointe will be the cause of much inspiration and enthusiasm for all students, boys and girls, ages 2 through adult. The studios also offer, all boy classes, Zumba, birthday parties, Kids MusicRound mommy and me music classes, and vocal instruction.
Dancers Pointe creates better dancers, but most of all better people! Come be a part of our Dance Family! Call us to register at 908-241-9595 or register on-line at http://www.DancersPointeNJ.com