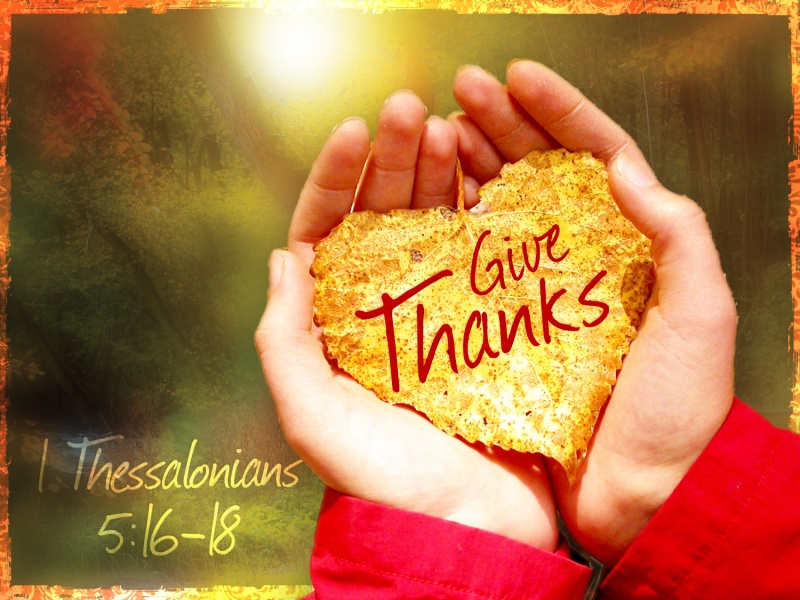 Thanksgiving is a wonderful time for families to gather, celebrating the gift we have in our relationships with one another and the blessings we have been given. Growing an attitude of gratitude in children is a foundational piece of parenting. Recognizing both the large and small gifts in life and cultivating a grateful heart is the goal.
The old adage, "The apple doesn't fall far from the tree" comes to mind. Adults who express thankfulness in all circumstances are modeling a thankful and gracious heart to their children. From thanking the cashier at the grocery store to handwritten notes of appreciation after receiving a gift, children learn the meaning of truly appreciating others.
Fostering gratefulness is an ongoing task. Thanksgiving offers a special opportunity to be intentional about how you'll portray and train kids to be gracious and thankful.
Start the Thanksgiving meal off by saying grace, thanking God for the food as well as the family members and friends gathered around.
Be intentional in thanking all who contributed to the meal. Often times the ones we live with daily are forgotten…the ones who pay for the meal and prepare it.
During dinner, ask each guest what he is most grateful for this past year.
Download Thanksgiving Place Cards from 1 Corinthians 13 Parenting. Have the children write each guest name and decorate the cards. At dinner, read the cards. Thank the kids for their artwork.
Send a thank you note to the hosts of your Thanksgiving celebration. Have your children sign the card as well!
Take some time during the day to talk as a family. Determine what charities you'll support for the upcoming holidays.
Start discussing who lives closer to home and could use a little help over the holidays. Is there a neighbor, elderly couple at church, or a single parent you know that would appreciate a helping hand? Click here for a list of ideas.
When children take the time to say, "Thank you" they learn to be grateful. When they think of others rather than themselves, they learn to be kind. May you and your family be blessed this Thanksgiving season!
Becky Danielson, M.Ed., is wife and mom of two teenagers. She is a licensed Parent & Family Educator and co-founder of 1 Corinthians 13 Parenting. Becky is the co-author of EMPOWERED PARENTS: Putting Faith First and Parenting Prose, a regular column in Marriage Magazine. She and her family live in the Land of 10,000 Lakes.
Subscribe to beckydanielson.com and 1Corinthians13Parenting.com. A FREE interactive Christmas devotional for families is available at 1 Corinthians 13 Parenting for subscribers!