CHARITY WOODSMEN'S DINNER FOR CHILDHOOD CANCER
January 30, 6:30-11pm at The Stone Terrace in Hamilton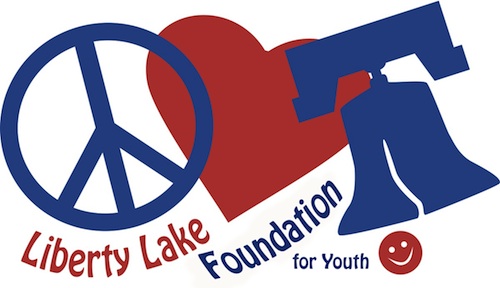 Bordentown, NJ – Local Businessman Joseph Salera has put together a wonderful evening of comedy and local "woodsmen" cuisine, in an effort to raise money for our young neighbors stricken by cancer. Utilizing his NYC and local connections from his current contracting business (he has spent most of the past year rebuilding homes on the Jersey Shore destroyed by Hurricane Sandy), as well as his days as the proprietor of "I Scream U Scream" and "Ashes to Ashes" in Bordentown City, Mr. Salera has booked national acts Andy Hayward and Teddy Daniels to entertain the charitable attendees of the 1/30 event, and local hunters to provide the main courses.
Mr. Salera, a "Bronx transplant," has embraced the Northern Burlington County lifestyle, spending much of his free time in the woods, hunting with friends and his children. After a cancer experience with two of his immediate family brought him a truer understanding of the hardships and stress that goes along with this battle, Joe solicited his friend and client Andy Pritikin from Liberty Lake for ideas. Mr. Pritikin, whose son is currently in chemo treatment and remission, and the Leukemia & Lymphoma Society's 2013 "Man of the Year," suggested tying one of Mr. Salera's locally famous "Woodsmen Dinners" to a fundraiser to help give actual effected children a wonderful summer camp experience- and thus the idea was born.
Appearing at the 1/30 event is Teddy Daniels, who has opened for numerous headliners across the country, and appears regularly at the Riviera Hotel and Casino in Las Vegas. Co-headlining is the hysterical Andy Hayward, who you will recognize from his TV and movie appearances, as well as his never-ending list of comedy clubs. Photos attached.
The Woodmen's Dinner menu will include venison, rabbit, duck, pheasant and quail, all locally "harvested." Tickets are $50 per person, and there will be great raffle and auction prizes, including Phillies tickets, NJ Renaissance Faire tickets, and a free week of Camp at Liberty Lake. Tickets can be bought through Salera Construction at (609) 456-3402, or at Liberty Lake office, at 1195 Florence Columbus Rd, Bordentown. The Stone Terrace by John Henry's is located at 2275 Kuser Rd, Hamilton Square, (609) 581-8855.
Liberty Lake Foundation
1195 Florence-Columbus Road, Bordentown, New Jersey 08505
Phone: (609) 499.7820 /info@libertylakefoundation.org
LibertyLakeFoundation.org