Outdoor fun for the whole family May 2022
Spring filled sunny days start in May and they are ideal for family friendly outdoor festivals. The New Jersey area offers plenty of things to do - ranging from Street Fairs to Spring Flings to Ocean Days. Go take the kids and enjoy! Check NJ Kids website for more ideas.
Bridgewater Spring Carnival
Sunday, May 1, 2022 from 11AM-2PM outdoors at Bridgewater Commons, rain or shine. Admission is FREE to the Bridgewater Spring Carnival and includes all Carnival rides, games and inflatables. Presented by the Shimon and Sara Birnbaum Jewish Community Center (JCC) in partnership with Bridgewater Township and Bridgewater Commons. Proceeds benefit the JCC Sustainability Fund. DJ, food, music, and fun! There is a $10 wrist band all-inclusive of pony rides and an arts & crafts tent.
Westfield Spring Fling 2022
Sunday, May 1, 2022, 10AM-5PM. Westfield Spring Fling is a FREE fun family day on the streets of Downtown Westfield. Enjoy kids activities, rides, fun and more! Non-stop entertainment packed full of music, food, and shopping. Central Ave, East Broadway to North Ave in Westfield NJ. More details at gwaccnj.com
Hoboken Spring Arts & Music Festival
Sunday, May 1, 2022, 11AM-6PM. FREE family fun. Over 300 artists and crafters at this Hoboken Spring Arts festival. Kids activities, live music, and food vendors. Washington St & Observer Highway and 7th St, Hoboken, NJ.
Spring Flower Fair at Rutgers Gardens
Friday-Sunday, May 6-8, 2022. FREE tickets (reserved in advance for entry by May 4th). For all the plant lovers out there. Public Garden plant sale where you can purchase favorite varieties as well as difficult to find plants. Cook's market vendors will be present. Log Cabin Road, New Brunswick NJ. rutgersgardens.rutgers.edu
Spring Fling Carnival in Fairlawn
Friday-Sunday, May 13-15, 2022. Full-scale Spring Fling Carnival in Fairlawn with rides, live music & DJs, and food, novelties, and games.
LEAD Fest Carnival at Westfield Garden State Plaza
May 26 - June 12, 2022, Hours vary. Paramus L.E.A.D. Fest Carnival with kids rides, food, entertainment, music and more! Helping to create a better community. One Garden State Plaza, Paramus, NJ.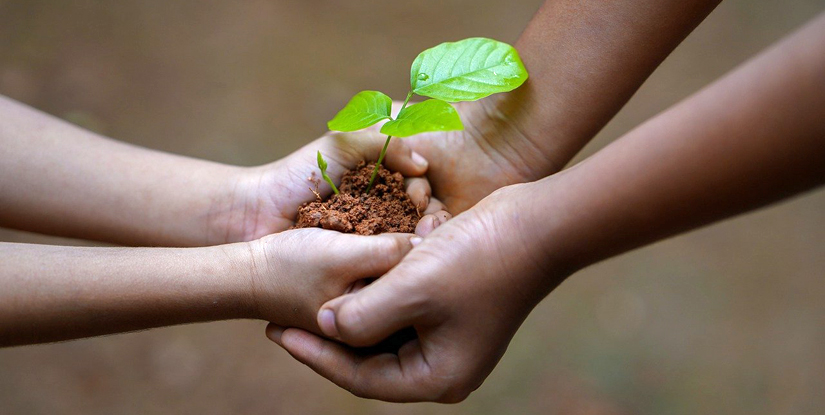 11th Annual Secaucus Green Festival
Saturday, May 7, 2022, 11AM-4PM. FREE admission. Secaucus' Green Festival celebrates the planet. It provides environmental activities for children, music, arts & crafts, fun activities, and educational experiences. Food and green product vendors. Secaucus Xchange, 2000 Riverside Station Blvd in Secaucus NJ.
Ocean Fun Days
Saturday, May 21, 2022, 11AM-3PM at Island Beach State Park (GSP Exit 82)Sunday, May 22, 2022, 11AM-3PM at Sea Grant Consortium at Sandy Hook (GSP Exit 117). FREE Admission and FREE Parking. Explore the shore with the family on these 2 Ocean Fun days. Participate in children outdoor fun relating to the coastal environment. Coastal crafts, youth fishing, search for natural treasures, touch tanks, crab races and more!
Fleet Week New York 2022
May 25-31, 2022. Celebrate the sea services with week long festivities. The annual NYC Fleet Week begins with the parade of ships. Come meet Sailors, Marines and Coast Guardsmen, tour ships, watch musical performances, demonstrations, and more! Check schedule and locations. New York Harbor, New York City, NY.
International Kite Festival in Wildwood
Friday-Monday, May 27-30, 2022. FREE to spectators. North America Kite Festival featuring kite makers from around the world! Festivities follow with the opening of the kite sales tent and the Friday night 9 p.m. illuminated kite fly. Kite flying on the beach Saturday and Sunday, as well as kite workshops, kite demos, and family games. World Indoor Kite Competition on Monday inside the Wildwoods Convention Center.
13th Annual NJ Renaissance Faire
May 28 & 29 and June 4 & 5, 2022, 10AM-6PM. The most interactive Faire in all the lands, the NJ Renaissance Faire has great entertainment for the whole family. A one of a kind experience with talented villagers dressed in period costumes. Sword fighters, dancers, musicians, comedians, jugglers, acrobats, magicians, fire breathers, sword swallowers and more! $ Admission. Bordentown NJ.
Check NJ Kids Calendar for more events.