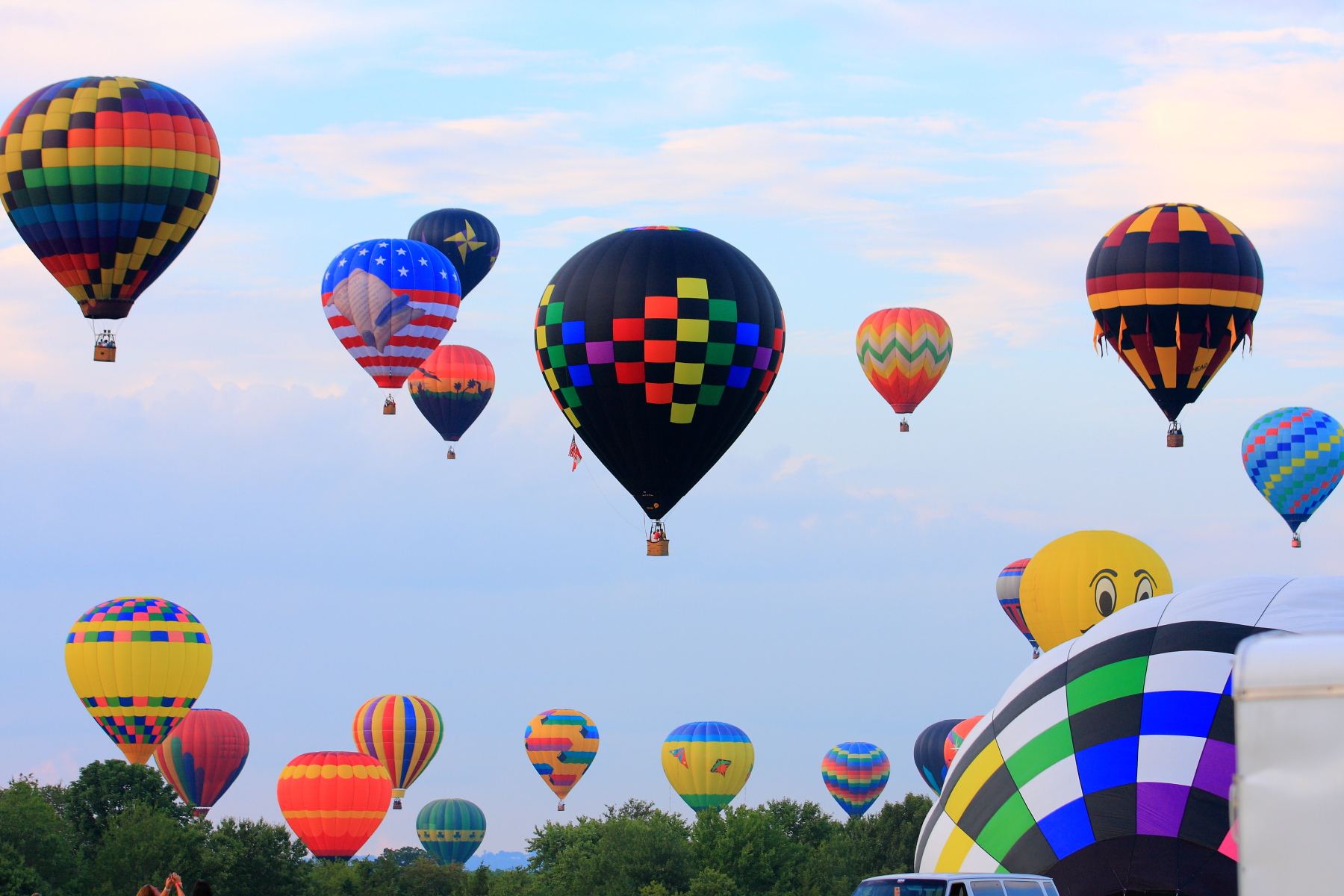 READINGTON, NJ --- Each summer the skies over New Jersey are filled with the magic of ballooning as gigantic, colorful balloons take flight, with beautiful early morning ascensions as well as spectacular sunset launches.
The 31st annual QuickChek New Jersey Festival of Ballooning in Association with PNC Bank takes off July 26-27-28 from Solberg Airport in Readington, NJ.
Named one of the Top 100 Events in North America in 2013, it is the largest summertime hot air balloon and music festival in the country, featuring more than 100 hot air balloons from around the world, a hugely popular live concert series, and affordable family entertainment. 165,000 people are expected.
New balloons this year include the QuickChek Flighthouse, a 115-foot-tall flying lighthouse that pays respects to Restore the Shore efforts; and Elvis, a 105-foot-tall balloon from Brazil, complete with 40-foot-wide sunglasses and a sparkling white sequined jump-suit.
Eight special shaped balloons in all will be taking to the skies including the PNC American Flag balloon, a crowd favorite. Five stories tall, it was created following 9/11 and has flown at the Festival every year since. New this year is an 85-foot-tall Fireman, whose helmet shield pays tribute to those bravest at the World Trade Center.
The premier family entertainment event in the Northeast offers affordable value with 39 hours of morning-through-night entertainment and attractions. Hot air balloon rides are also available.
Concerts include '80s super band REO Speedwagon, country superstars Big & Rich, Blues Traveler, and teen sensations R5 featuring Ross Lynch from the Disney's Austin & Ally and Teen Beach Movie.
There's fireworks; a nighttime balloon glow where balloons are inflated and lit up like giant lanterns; children's amusement rides; the Hunterdon Healthcare "Running with the Bulloons" 5K Race; and death-defying stunts from female human cannonball Jennifer "The Cannon Lady" Smith, who will be shot out of a 27-foot-long cannon and fly 125 feet through the air three times a day. She'll also be the starting gun for the 5K!
QuickChek offers both food and comfort on-site with a 2,700 square foot air conditioned store and a huge hospitality tent. There are hundreds of arts, crafters and food vendors, many of whom will be giving out free samples.
The Festival, which has an economic impact of more than $42.7 million, has raised more than $2.1 million for local charities and non-profits over the past 20 years.
Tickets are available at all QuickChek store locations, by calling 1-800-HOT-AIR9 or online at
www.balloonfestival.com
.