DOT, DOT, DOT: A New Musical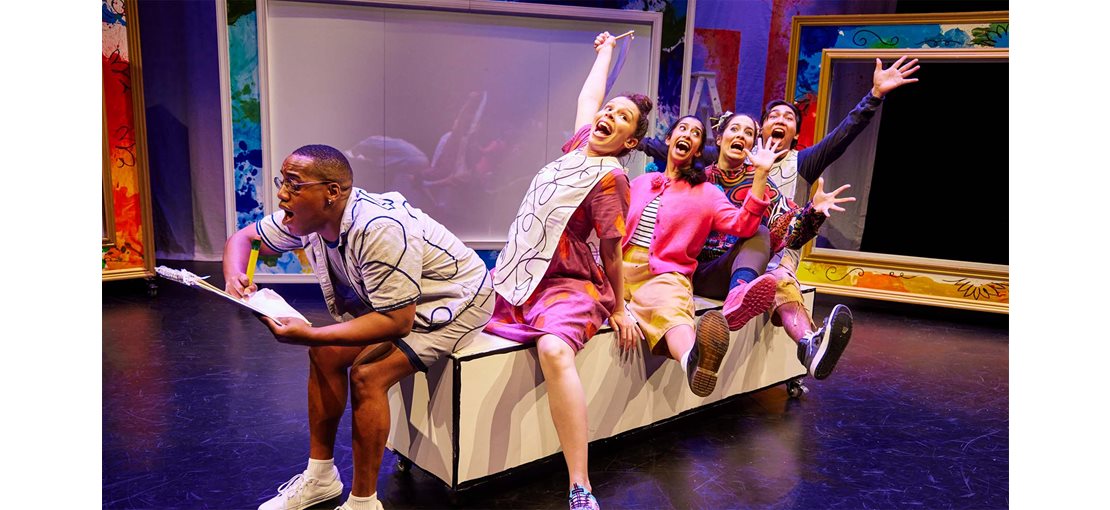 DOT DOT DOT: A New Musical is based on the Creatrilogy trio of award-winning picture books by New York Times bestselling author Peter H. Reynolds- The Dot, Ish and Sky Color. Adapted by Composers Keelay Gipson and Sam Salmond, the musical, like the series, celebrates the power of originality, self-expression, and opening our eyes to look beyond the expected.
When Marisol (Sky Color), a young artist and curator of the Musee de Marisol, decides that her gallery requires more than her own art, her search for emerging talent leads her to Vashti (The Dot), whose dots inspire Ramon (Ish) to become an artist in his own right. The musical follows Marisol's journey to help her new friends, and her entire community, break free from self-criticism and learn to let their imaginations soar.