International Diversity Fair at Secaucus Recreation Center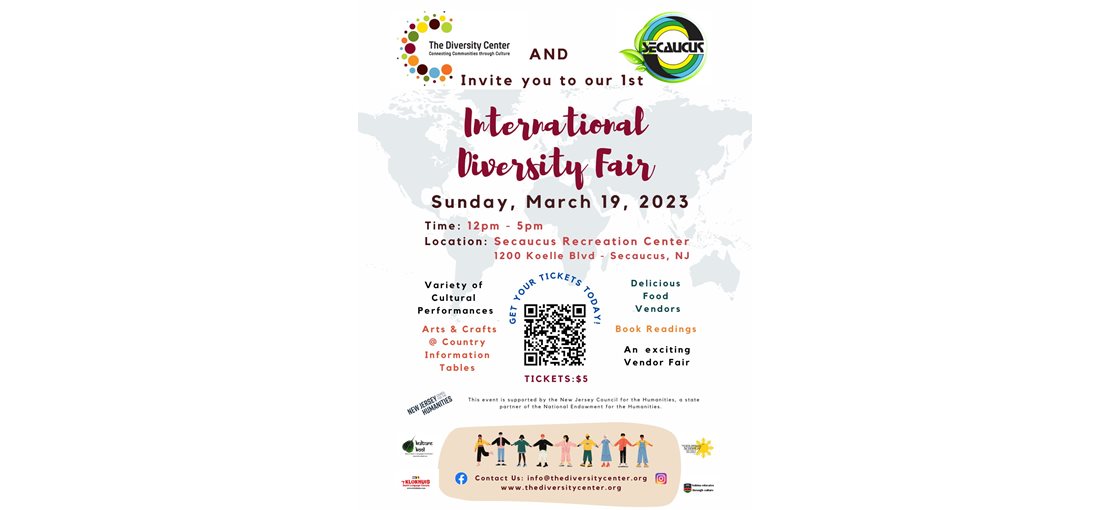 The Diversity Center, in collaboration with the Town of Secaucus, presents our first International Diversity Fair:
This exuberant celebration of diversity in our communities will feature:
International cuisine food vendors
Cultural performances from over 12 countries
Book readings
A children's art competition (bring your own crayons/coloring pencils. paper and theme will be provided at the event)
Cricket and human foosball
Vendor fair... many, many more activities!
Entry fee: $5/person and can be purchased via the QR code above.