Middletown Food Truck and Music Festival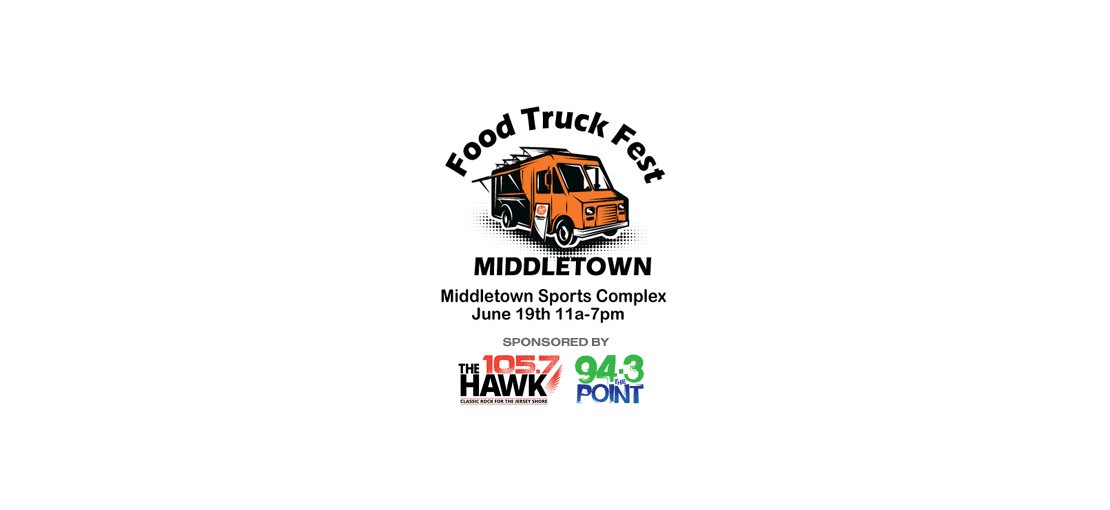 $8 for adults and $5 for children 4-16 at the door, $6 for adults and $4 for children in advance
Kick off summer with the biggest party of year a the home of the Titans!
The Food Trucks are coming to Middletown!!! Bring your lawn chair and your appetite as over 15 food vendors hit The Middletown Sports Complex from 11a-7p!
In addition to the amazing food and live music from Naughty Humphry and Grand Theft Audio you can toss hatchets, play Jersey Shore style games, bounce in the house….and of course take advantage of all the activities at the Sports Complex!
Food Trucks (Subject to Change):
Latin Bites, Eat My Balls, Angry Archies, Balle Balle Bowls, Magic Mikes Smoked Meats, Rescue Rolls, Empanada Lady, Ice Cream Creations, Chank and Go Pizza Cones, MAGLAQUI Food Truck, Twisted Steaks, Ohana Food Truck, THE ANGRY CHOURIÇO BBQ, D Mans Grub, D'Agastion's Desserts, NYC MAC & Cheese, Joe Zeppole, The Mozzarella God, JerZey Girl Pickles
Beer:
A mix of local NJ craft beers, wine and hard seltzers
Games:
Bury the Hatchet Hatchet Toss, Boardwalk Style games, face painters for the kids and more!
Music:
Naughty Humphrey, The Big Fuss