The Ultimate Guide to Special Needs Resources, Programs and Services
QICK: LINKS: View eBook Online • Search our Online Special Needs Directory
Updated with latest issue! - Fall 2023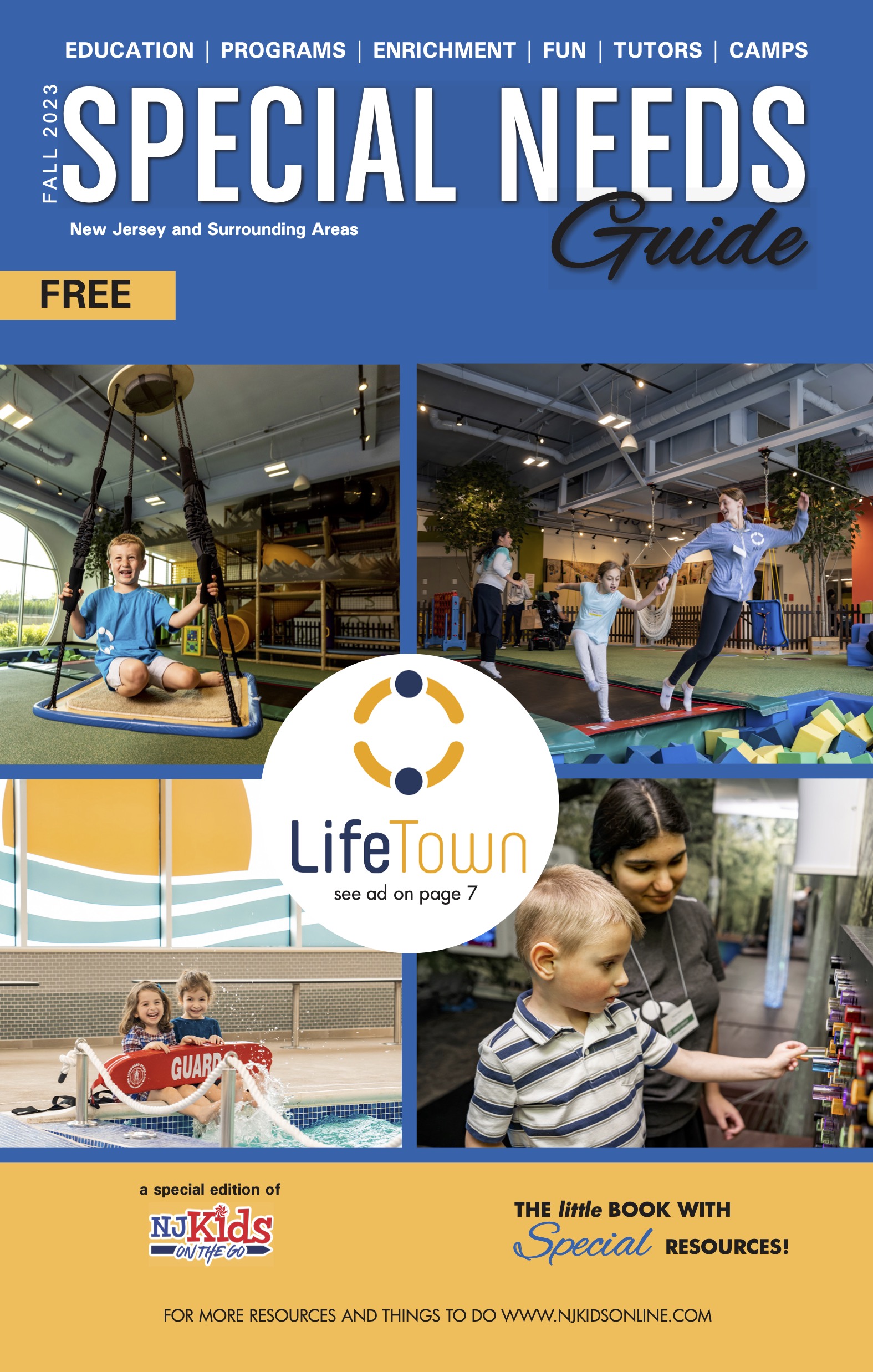 Flip the special needs resource booklet! View eBook Online
From kindergarten through high school, teachers nationwide are educating more and more students with disabilities. Nearly 6MM students with disabilities attend public schools in the US, reports the Education Week Research Center. In fact, over the past decade, the number of students enrolled in special ed programs has risen 30%, according to the National Education Association (NEA). Special Ed students make up roughly 9% of all 6 to 21 year olds, and New Jersey has the largest percentage at 11.6%, according to the Institute of Disability. With this growing trend, there is a definite need for more quality programs, more activities that are tailored to one's disability, more specialized services, as well as more extracurricular programs.
The purpose of our Special Needs Resource is to help you find a variety of services that are available. Our listings includes Special Needs Classes, ABA Therapy, Social Skills Programs, Summer Camps, to professionals including PT/OT, Speech Therapists, Legal Professionals, among others. Having fun is just as important, so please check out the play programs, sensory friendly performances, and our calendars for other activities.
Our goal is to connect you to as many of these as possible. As we find more outlets, our goal is to communicate them to you, whether by our digest sized print edition, by our website www.njkidsonline.com which lists even more services, or by our enewsletters. If you have questions, please call our advertisers. They are here and available to answer your questions and assist you. If they do not have the answers, chances are they may be able to connect you to another source. Please use this guide to your advantage.
This timeframe can be a challenging one. It's important to be prepared, informed, and organized. Inside, you will also find a helpful checklist which can guide you through the different stages of your child's life. While you may seem overwhelmed with an endless task list, don't forget to take breaks. Self care is just as important because your child needs you to be a stable parent. NJ KIDS hopes to make your life easer and simpler. Please sign up for our enewsletters to keep you connected.
QICK LINKS: View eBook Online • Search our Online Special Needs Directory