Marsha and Derek were at a meeting for parents of multiples the first time they heard about LearningRx, a program that pairs clients with trainersfor intense mental workouts that improve the way the brain thinks, reads, learns, remembers and pays attention.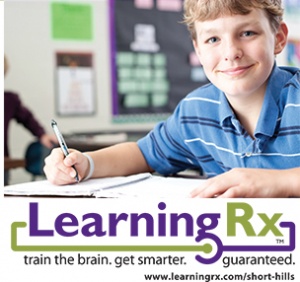 After hearing other parents rave, Marsha turned to her husband and said, "If any of our kids ever have problems at school, we need to do this first, before doctors or medication."

Two years later they faced that very decision. Their son Trevor, 9, was struggling with attention, memory and reading, and his teacher recommended medical intervention. Instead, Marsha and Derek looked at each other and said, "No doctors. No medication. Let's look at LearningRx."

"Trevor has the perfect trainer!"

After taking Trevor to his first day of brain training, Derek came home and enthusiastically announced to his wife, "Trevor has the BEST trainer! Connor is going to be awesome! They're a GREAT fit!"

"Trevor loved doing brain training with Connor," Marsha says, adding that he was a tremendous resource for her, too, giving her tips that made training she did at home with Trevor a lot more fun and challenging.

One-on-one brain training is unique because it takes place in a coaching relationship. LearningRx brain trainers customize workouts, create accountability, and keep sessions fast-paced and intense. They make training interactive, relational and fun. And in the process, they get students out of their comfort zone and into dramatic results.

"Your son is on task 95% of the time."

After completing brain training, Trevor's teacher said he was working on task 95% of the time. Marsha noticed other changes, too: "He's more confident. He has a better work ethic. He tackles problems saying `I can, I can, I can.' He even laughs more!"

She's even seeing a difference in his friendships. "Last year I'd say, 'Who did you play with at school today?'and he couldn't remember the names of his friends. This year he says things like, `Blake said this… and Shawn did that…"

"You just can't send a child to a computer and say, 'Go play a game,' and see the same growth," she says, adding, "There's nothing that compares to that relationship with a trainer."
LearningRX Centers:
Short Hills (9 73)376-4646
Marlboro (732)444-8579
Warren (908)22-Brain
Chester (908)83 4-0606
http://www.learningrx.com