Family Friendly 2019 Labor Day Activities and Events in New Jersey
Labor Day is celebrated on the first Monday in September. This holiday is a tribute to American workers and all their achievements. Labor Day also marks the end of summer. So before you get into the swing of a new school year with the kids, go out and enjoy one of the many celebrations and activities listed below. For more events, search NJ Kids Calendar.
Land of Make Believe
Sat-Mon, August 31 - September 2, 2019, 10AM-6PM
Rides for the whole family at the Land of Make Believe. Amusement and water park fun. Wet rides and dry rides. Perfect place to visit before the end of summer. 354 Great Meadows Rd, Rt 611, Hope, NJ, 908.459.9000
Diggerland Labor Day Weekend 2019
Sat-Mon, August 31 - September 2, 2019, 10AM-7PM
Before heading back to school, dig your way to exciting fun this last weekend of summer at Diggerland. So cool..operate all sorts of construction equipment. 100 Pinedge Drive, West Berlin, NJ, 856.768.1110
Sahara Sam's Labor Day Weekend Summer Farewell Party
Sat-Mon, August 31 - September 2, 2019, 10AM-7PM
Time to get wet! Say goodbye to summer and splash your way to fun at our Outdoor Water Park & Beach Club. Poolside DJ Music, wave pool, and fun in the sun! 535 North Route 73, West Berlin, NJ, 856.767.7580
Sky Zone Labor Day Savings
Mon, September 2, 2019, 11PM-5PM
Foam fun! Go jump and dunk at Sky Zone. Special labor day hours. Sky Zone Allendale, Sky Zone Pine Brook, Sky Zone Springfield.
Wildwood Labor Day Weekend Fireworks Spectacular
Fri, August 30, 2019, 10PM
FREE Special Labor Day Fireworks Spectacular to end the summer season on the beach. Visible anywhere on Wildwoods Boardwalk. Pine Ave/Boardwalk, Wildwood, NJ.
2019 Glassboro Car Show & Food Truck Festival
Fri, August 30, 2019, 5PM-9PM
FREE. South Jersey family event featuring a Classic Car show, motorcycles, food trucks, live music, DJ Pepper Paul 92.1, vendors, and more! 1 Main St West, Glassboro, NJ
Boonton Fire Department Labor Day Carnival & Parade
Thurs, August 29, 2019 - September 1, 2019
Carnival days with rides, kids activities, food, tents, and games. Aug 31st Labor Day Parade down Main Street to Grant Street. 10PM Fireworks on Sunday Sept 1st. Boonton High School, 306 Lathrop Ave, Boonton, NJ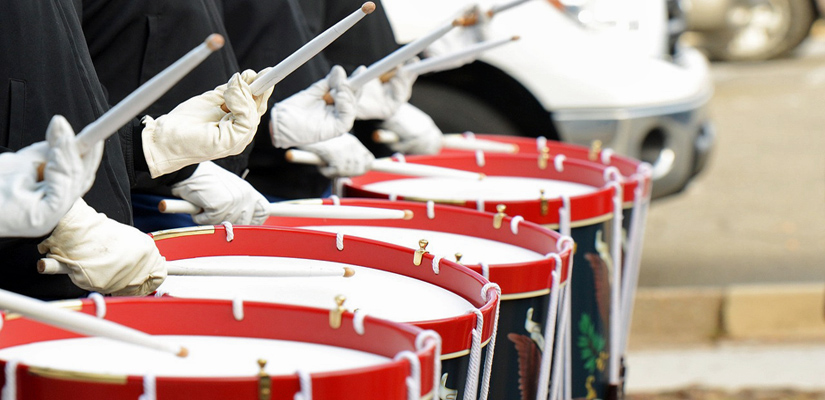 105th Annual Saint Joseph Church Festival in Lodi
Fri-Mon, August 30 - September 2, 2019
Celebrate Italian Festivities this Labor Day weekend with family fun - Italian foods, games, and live nightly music. 40 Spring St, Lodi, NJ.
AirFest 2019 at the Naval Air Station
August 30 - September 2, 2019
Tours and displays of WWII Aircrafts at AirFest 2019. WWII airplane rides also available. Live music, kids activities, vendors and food. 500 Forrestal Road, Rio Grande NJ. 609.886.8787
St. Bartholomew UNICO Italian Festival
August 30 - September 2, 2019
Traditional Annual Labor Day Italian Feast honoring San Nicola di Bari, the patron saint of the town of Montazzoli, Italy. Great family event with nightly live music, rides, and games. Find great food including favorites like pizza, pasta, zeppoles, clams, and calzones. 2032 Westfield Ave, Scotch Plains, 908.322.5192
Frenchtown RiverFest
Sun, September 1, 2019, NOON-7PM
Celebrate River living at Frenchtown RiverFest. Come down by the Delaware River to experience Frenchtown Vikings, paper boat making, kids activities, art shows, street food & music. Evening fireworks show. Downtown Frenchtown.
Pompton Day 2019
Sun, September 1, 2019, Noon, Fireworks at 8:30PM
Pompton Day with Fishing tournament, street fair, live bands & DJs. Kids Activities - face painting, balloon animals, bounce house and more. Evening Fireworks over Pompton Lakes. Lakeside Avenue, Pompton Lakes, NJ, 973.835.0143
Scandinavian Fest
Sun, September 1, 2019
An outdoor event celebrating the music, food, crafts, arts, and traditions of the Nordic countries of Denmark, Estonia, Finland, Norway, and Sweden. Scandinavian Fest Kids activities, clowns, dancing, and Viking games. Vasa Park, 1 Wolfe Rd, Budd Lake, NJ.
Wildwood Block Party & Music Festival
Sun, September 1, 2019, 11AM-11PM
FREE Family festival with games, rides, live entertainment, food and crafters. Fox Park/Ocean Ave, Wildwood, NJ 609-522-2444
Labor Day Paddle at Essex Environmental Center
Mon, September 2, 2019, 10AM-12PM
For adults and children ages 10 and older. Take a leisurely Labor Day paddle on the Passaic River! Enjoy the beautiful scenery. $15pp. More info: 973.228.8776
Mendham Labor Day Parade
Mon, September 2, 2019, 10AM
View parade on East Main St & Mountain Ave., Viewing Stand at the Gazebo, Mendham.
Riverdale Annual Labor Day Street Fair
Mon, September 2, 2019, 10AM-5PM
Street Fair with fun games, kiddie rides, yummy food and treats, live music and entertainment. 91 Newark Pompton Turnpike, Riverdale, NJ.
Rutherford Labor Day Street Fair 2019
Mon, September 2, 2019, 10AM-5PM
Family fun at the Rutherford Labor Day Street Fair with kids entertainment, balloon artists, jugglers, stilt walker, crafts, music, and food. Listen to music from sounds of Simon & Garfunkel. Park Ave and Ames Ave, Rutherford, NJ, 201.460.8335
South Plainfield Labor Day Celebration
Mon, September 2, 2019
Theme of "Veterans Always Serving". Labor Day Parade at 10AM, Maple Ave, South Plainfield. Labor Day festivities at the South Plainfield Middle School, 2201 Plainfield Ave.