A Large campus offering a broad education but in an intimate learning environment
This private school in NJ has so much to offer. Reopening this Fall, The Wardlaw + Hartridge School, a coeducational, college preparatory day school, enrolls 450 students for grades PreK through grade 12. Their beautiful campus is located on 36 wooded acres at the conjunction of Middlesex, Union and Somerset counties. Their school ranges from an early childhood program with hands-on experiential learning to an Upper School with rich academic offerings. The school is large enough to offer 19 advanced placement classes for high school students, but small enough to provide an intimate learning environment for everyone. The campus houses a performing arts center, three state-of-the-art STEM labs, three art studios, a Center for Global Learning and videoconferencing center, television studio, outdoor classrooms, two gymnasiums, a 25-yard swimming pool, tennis courts and two athletic turf fields.
In-Person Classes and Hybrid Instruction for Remote Learning - Reopening Plan
The school is open for in-person classes and also offers hybrid instruction to accommodate remote learning. In planning for the 2020-2021 School Year, The Wardlaw+Hartridge School has focused on the health and safety of our community and the educational experience of our students. Every aspect of our school, including our physical campus, our academic calendar, daily schedules, programming, and social habits, has undergone modification based on current guidance which will include, but not be limited to, social distancing, wellness checks, face coverings, and frequent disinfecting of classrooms.
As a part of this commitment, they are continuously monitoring all facets of the situation, and continue to plan in an adaptive model that evolves as science and circumstances also evolve. They are prepared for a wide range of scenarios in order to be responsive to circumstances that may change throughout the school year, including serving students who are kept home for brief periods or even all year. We are committed to delivering the most dynamic, flexible, engaging, and safe educational experience possible to all of our students.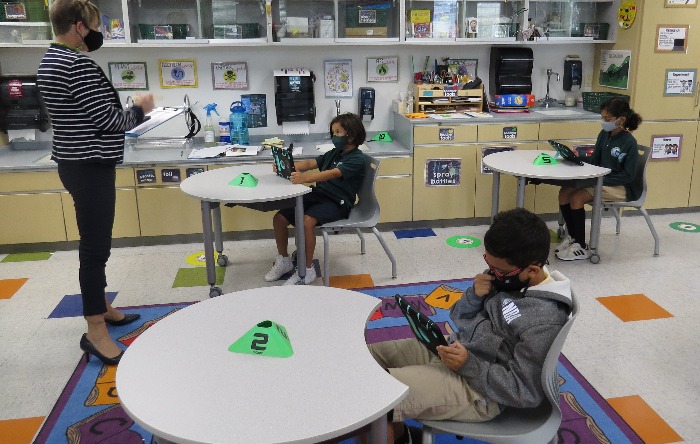 Call for a Tour
As the school celebrates its 138th year, they invite you to learn more. Call 908-754-1882, Ext. 155 or email admission@WHschool.org for a tour. The campus is located in 1295 Inman Avenue, Edison, NJ 08820.