Looking for preschool options in the Freehold, NJ area?
We know you want to find the best place for your child to begin their education that suits both your needs and your child's. Kiddie Academy very well may be the answer to all your hopes and dreams.
Kiddie Academy of Upper Freehold is registering now for virtual and in-person school to a wide range of ages, starting at just 6 weeks all the way up to school age. With highly trained teachers, you can rest assured that your child will be in great hands. It is important that you trust those who are caring for your children, and this is where you will find that trust. Kiddie Academy seeks to allow your child to grow. The unique learning approach taken at Kiddie Academy your child will blossom socially, physically, emotionally, and intellectually.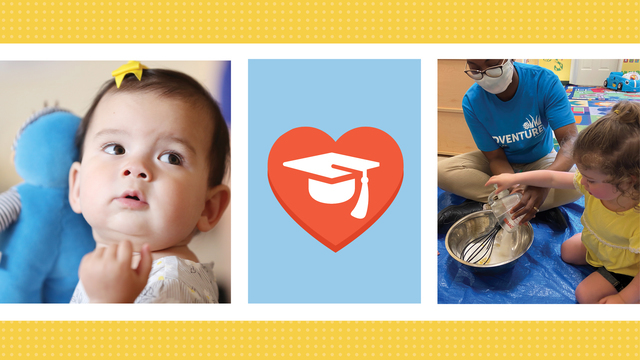 The Life Essentials philosophy that guides all learning at Kiddie Academy focuses on the natural curiosity present in your child and expands upon this by incorporating elements of character education, STEM-infused technology, and health and fitness experiences to help your child progress at their own pace. This method will allow your child's learning to go beyond the classroom!
Kiddie Academy offers in-person Kindergarten as well as flexible options for virtual and hybrid school schedules. Kiddie Academy also provides programs for:
- Infants
- Toddlers
- Preschool students
- Pre-K students
- Before and After care
- Summer Camp
Kiddie Academy has also made a conscious effort to make the health and safety of all families a priority. A new program called Health Essentials was recently launched in efforts to set a standard of operating procedures to mitigate the spread of COVID and potential infection through the Academy. It is important at Kiddie Academy that they continue to foster a healthy and safe environment for learning, that allows everyone to feel comfortable.

5 Allyson Way Allentown, NJ 08501 I 609-208-2530
Visit their website at: https://kiddieacademy.com/upper-freehold