Summer has arrived and with the warm weather comes all the fun of backyard barbecues and pool parties. Here is a review of everything you need to throw a fun and festive summer bash, including refreshing drinks, the tools to create the perfect meal, and more.
No summer party is complete without a refreshing drink like lemonade!
It's easy to make your own. Get the kids involved with juicing the lemons. All you need to do is make simple syrup combining sugar and water on the stove. Then you chill it and later add the lemon juice. And to add a fun twist for the adults, I'm going to be making Stoli Harvest Lemonade for all of the parties I'm hosting this summer. As the weather heats up, it's a delicious way to cool down with friends and family, and there's a flavor for everybody like Stoli Raz or Stoli Blueberi. You can also infuse local ingredients like blueberries or strawberries to make your own signature cocktail. Here is a recipe for you to try.
Stoli Harvest Lemonade
2 parts Stoli Vodka
2 fresh strawberries
4 fresh blueberries
½ part lime juice
2 tablespoons of brown sugar
2 wedges of fresh naval orange
1 sprig of fresh muddled mint
Muddle naval orange, strawberries, brown sugar, lime juice and mint together. Fill shaker with ice and then add Stoli. Shake and pour into a highball glass filled halfway with ice, Garnish with blueberries.
Are you like most people and never have enough room in your refrigerator for all the food and the drinks?

Now you don't have to worry. Give your guests an ice cold beverage in only 60 seconds with the SpinChill. It works on beer, soda, or wine. SpinChilling the container introduces a mixing phenomenon known as convection which allows the warm liquid in the center of the container to make its way to the outer edges of the can to be cooled instantly. The cool part is the smooth spinning does not shake the container and actually results in no explosions and less foam than usual. ($29.99; www.spinchill.com)
What's a summer party without the grill?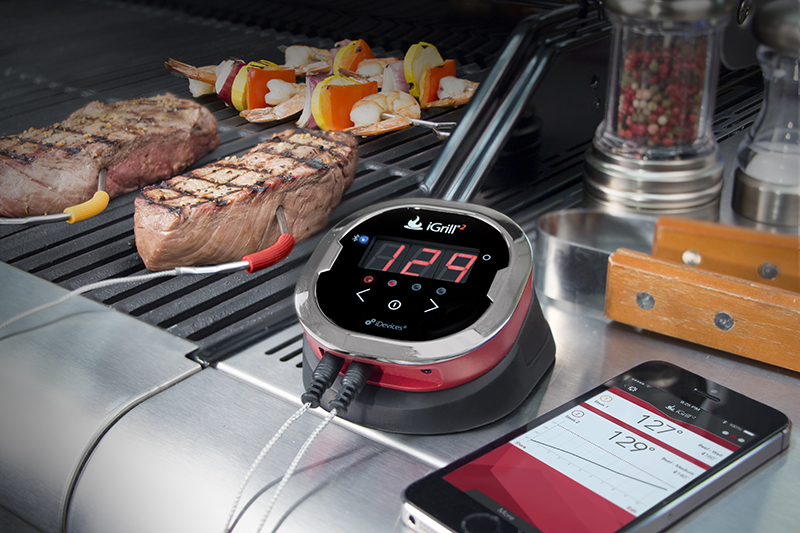 With this next device you'll be able to relax and enjoy your party. The iGrill2 is a Bluetooth Smart grilling thermometer that lets you track the temperature of your food from your mobile device. Using the free iDevices Connected app, you can select from dozens of preset temperatures based on what you're cooking and receive an alert on your phone or tablet, from up to 150 feet away, once your food is ready to take off the grates. ($99.99; Available at iDevicesinc.com, Amazon and Brookstone)
After a hot day in the sun and at the BBQ,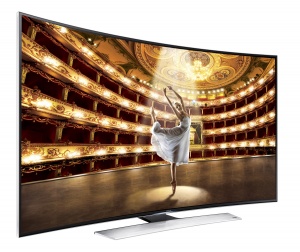 you'll want to cool off and enjoy the ultimate immersive experience of the Samsung's HU9000 Curved UHD TV. The curved screen makes every seat the best seat in the house with its exclusive technology that delivers incredible life-like 4K picture quality. It will definitely be the new conversation piece of your home. (http://www.samsung.com/us/video/tvs/UN65HU9000FXZA)
Contributed by Sarah Graves, NJ Mom Squad Team