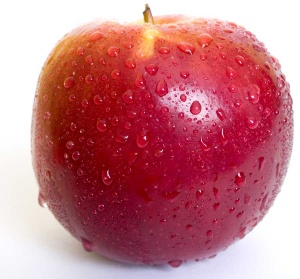 It's apple and pumpkin season – here's a perfect seasonal recipe:
Pumpkin Dip:
1 - 8 ounce package cream cheese, softened
2 cups confectioner's sugar
1 - 15 ounce can pumpkin puree
1 tablespoons pumpkin pie spice
1 teaspoon pure orange extract
1/2 teaspoon ground ginger
Apple slices
Blend cream cheese and confectioner's sugar until smooth in food
processor. Remove cover; add pumpkin and remaining ingredients. Blend
thoroughly. Chill 30 minutes or until ready to serve. Serve with apple slices.
By Jenny Tananbaum. Jenny Tananbaum is a writer, wife and mom to three. suburbanmom@njkidsonline.com