We can't think of anything better to give our children than the love and appreciation for gardening. Why not venture outside and explore what's blooming at the arboretums. Then go visit your local garden center to start planning out your own garden adventure. Many of these organizations have workshops for budding enthusiast, for all ages and abilities. NJ Kids found some excitement going on at these gardening events that are already opened or about to start - all just waiting for you to visit! Happy Spring!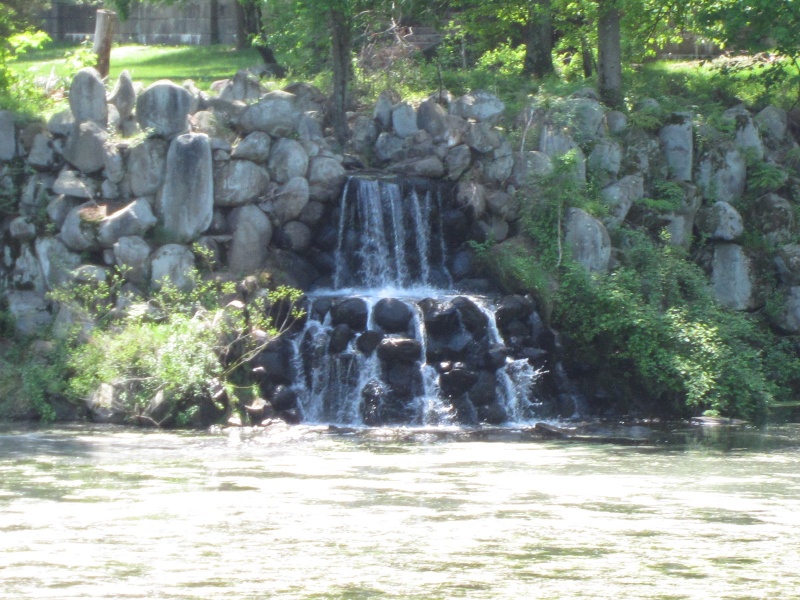 The NJBG includes 96 acres of specialty gardens surrounded by 1000 acres of woodlands. NJBG has many miles of hiking trails in the hills surrounding the Botanical Garden. Take a guided tour of Skylands Manor.
Family Woodland Hike. April 13-1pm. Join Rich Cahayla-Wynne on an easy, child-friendly hike in the Garden's woodlands. Learn a bit about the plants, animals and geology around you on a hike designed to fit the group. FREE.
2 Morris Road, Ringwood, N.J. 07456
thru April 21
The Garden Island of Key West Comes to NYBG!
A mosaic of classic and exotic orchids greets visitors in the Enid A. Haupt Conservatory—a living design inspiration taking its cues from a modernist Key West estate garden. Throughout the exhibition, varied events and activities capture the artistic and cultural appeal of the Keys through live weekend music, a curated poetry walk, our much-loved Orchid Evenings, and more.2900 Southern Blvd, Bronx, NY 10458, (718) 817-8700
Wander through our acres of spring... and come to life. In April, the Idea Garden and Flower Garden Walk burst into bloom with spring bulbs and tulips in a rainbow of color, and spring annuals such as pot marigolds and snapdragons in May. In May, Peirce's Woods abounds with native azaleas, columbines, Virginia bluebells, and foam-flowers. The East Conservatory offers grand views and tranquil, intimate spaces under a half acre of glass.
1001 Longwood Road, Kennett Square, PA 19348, 610.388.1000
April 26-27: Sakura Matsuri, the annual cherry blossom festival at BBG. A weekend celebrating traditional and contemporary Japanese culture. Taiko Drumming • Manga • Tea Ceremonies • J-Pop • Samurai Sword Fighting • Bonsai • Cosplay Fashion Show • Ikebana Flower Arranging • Kids' Workshops • Nihon Buyo Classical Dance • Traditional Kimonos and More!
150 Eastern Parkway, 990 Washington Avenue, Brooklyn, NY.
3 Riverside Drive, Camden, NJ. 856-365-8733.
The Camden Children's Garden is designed for children and families. It is a special place to explore and discover the natural world. The four-acre garden provides horticultural experiences for creative and imaginative play. Themed Events every weekend.
Reeves Reed Arboretum
165 Hobart Avenue, Summit, NJ. (908) 273-8787
Make a discovery at the Arboretum and enjoy a unique family experience. Drop by the Carriage House Education Center on Saturdays, any time between 9:00 am and 1:00 pm, for an interactive exploration of nature. Each week discover a new plant, animal or environmental topic through experiments, stories, games and crafts. Borrow an Arboretum backpack loaded with binoculars, field guides, a magnifying glass and everything else needed for outdoor Arboretum adventure! No pre-registration is necessary. Adults must be accompanied by a child!
324 Forest Drive South, Short Hills. 973.376.3587.
Short Hills, Is an official monarch butterfly tagging & observation site. Mr. Lincoln Brower has donated his academic papers and research on monarch butterflies to the Arboretum. Mr. Brower is world-renowned in the environmental field.
150 Crescent Ave., Wyckoff, NJ. 201 891-5571
The Environmental Center gardens include specialties such as flowering trees, Daffodil Hill, rhododendrons, ornamental grasses, the herb garden, a secret scented garden and various memorial plantings. A naturalized field area and woodland contain many plant species that provide food and shelter for a variety of wildlife species, including insects, birds and mammals.
54th St. and Lindbergh Blvd.Philadelphia, PA 19143. 215.729.5281.
Just minutes from the Liberty Bell, Independence Hall, and the Betsy Ross House is America's oldest living botanical garden, a pastoral 18th century homestead surrounded by the urban bustle of Philadelphia. You won't believe you are in the city when you see the wildflower meadow, majestic trees, river trail, wetland, stone house and farm buildings overlooking the Schuylkill River, and, of course, the historic botanic garden of American native plants. George Washington, Benjamin Franklin, and Thomas Jefferson have all been here. So have thousands of present day gardeners, history buffs, families, and schoolchildren. We invite you to come and see this historical and horticultural gem for yourself.
Rutgers Gardens
Rutgers, The State University of New Jersey, 112 Ryders Lane, New Brunswick, NJ 08901, 732-932-8451
180 acres of designed gardens and natural habitats – from native flowers of the field and forest to exotics plants from around the world. Also offered: programs for school age children from group explorations to summer camp, special events and programs.
Deep Cut Gardens
352 Red Hill Rd (across from Tatum Park) Middletown, NJ 07748, (732) 671-6050
A 54-acre horticultural park containing a wide variety of plant life, both native and cultivated. Themed gardens include: Display Garden (which has flowers and edible plants, including herbs) Japanese Themed Garden (featuring a Bonsai collection), and Parterre Rose Garden (with roses and other flowers planted in patterns) and several greenhouses. The Horticultural Center (formerly the home of the Wihtol family) houses a library, restrooms, room for park activities and offers a beautiful view of the park. In addition to the man-made contributions to this land, there are un-touched, wooded areas, several ponds and wide open fields to enjoy.
Leaming's Run Gardens
1845 Route 9 North, Cape May Court House, NJ 08210, (609) 465-5871
Designed by Jack Aprill, Leaming's Run Gardens has been opened to the public in 1978. The lush gardens are in harmony with the natural beauty surrounding them, seamlessly integrated into 15 acres of native woodland. The path is shaded by ancient trees that date back to the Colonial era. Each clearing is filled with themed flower gardens. Ponds, ferns, bamboo and a waterfall await you around every bend.
18 Fairgrounds Rd. Trenton, NJ 08619, 609-586-0616
Grounds For Sculpture exhibits works by well-known and emerging contemporary sculptors in the museum buildings and landscaped sculpture park. Centrally located in Hamilton, New Jersey, and mid-way between New York City and Philadelphia, it is easily accessible via major highways and public rail systems. Open year-round, special exhibitions, programs, and events are scheduled for your education and enjoyment.
April 27: Day at the Fair: Bring the whole family to celebrate our roots as the site of the New Jersey State Fairgrounds as we turn back the clock and turn the park into a fun-filled fantasy fair!
Leonard J Buck Garden
11 Layton Road, Far Hills, NJ 07931, 908 234-2677
The Leonard J. Buck Garden is one of the premier rock gardens in the eastern United States. It consists of a series of alpine and woodland gardens situated in a 33-acre wooded stream valley. Named for Mr. Leonard J. Buck, who developed the garden as part of his estate, it was donated to the Somerset County Park Commission by Mrs. Helen Buck in 1976. One of the greatest delights in visiting the Leonard J. Buck Garden is discovering its variety of plants. Tucked among the rocks are rare and exotic rock garden plants. The wooded trails connecting the outcroppings are lined with beautiful wild flowers that have flourished and multiplied through the years. Throughout the gardens grow various ferns. At the base of the valley walls, azaleas and rhododendrons produce a colorful display in May and early June. The Buck Garden's peak bloom is in spring, when favorite wildflowers, diminutive alpines, and delicate azaleas all compete for attention, but there is something interesting in bloom almost every week of the year.
First and Central Avenue, North Wildwood, NJ 08260, (609) 522-4520
The lighthouse gardens are planned in the "cottage" style - meaning it is meant to mimic the unplanned, rustic look of the peasant gardens of early England. A wide variety of plants (including Hollyhocks, Nicotiana, Nasturtium, Snapdragons and Foxgloves) dot the property, which is decorated with arbors, fences, birdbaths, urns and clay pots. The garden has a delightlful 'old-fashioned' look and is an enjoyavle stop while touring the lighthouse.
720 Route 9, Cape May, NJ 08204, (609) 898-2300
Living history for 30 years! The Village brings to life the day-to-day activities of villagers living in South Jersey during the "age of homespun." (1789-1840). Visitors can make a personal connection between the past and present through the interactive, educational, and hands-on family activities. Take a stroll along our 30 acres of shaded lanes, enjoy the gardens and observe the farm where heritage crops are grown; visit twenty-six restored historic buildings housing historically-clothed interpreters, who educate and entertain visitors about the lifestyles, issues, trades and crafts of yesteryear. Children enjoy playing at the activity area where they take part in a variety of projects such as trying on costumes, participating in hands-on crafts and playing games.
1075 Stone Harbor Blvd., Stone Harbor, NJ 08247-1424, (609) 368-1211
Fun is a major part of every visit to the Wetlands Institute, as everything there combines both education and entertainment! Every visit begins with Marion's gardens, award winning gardens which surround the parking lot and line the walkway to the main building. You will pass hundreds of native plants, each chosen to attract birds and butterflies and to resemble an historic English cottage garden. Most of the plants are labeled for your information. They are open all Winter for self-guided tours of all the Institute's facilities. In the Summer, they offer complete guided tours, as well as back bay boat rides, kayaking, live animal shows, family entertainment and guided beach & dune walks.
55 Stockton Street, Princeton, NJ 08540, (609) 924-8144
A National Historic Landmark, Morven is situated on five pristine acres in the heart of Princeton, New Jersey. This former New Jersey Governor's Mansion showcases the rich cultural heritage of the Garden State through regular exhibitions, educational programs and special events.
31 Titus Mill Road, Pennington, NJ 08534, (609) 737-7592
The Stony Brook-Millstone Watershed Association is central New Jersey's first environmental group. Since 1949 they've worked to protect your water and environment through conservation, advocacy, science and education. The Watershed Association serves more than 10,000 children and adults through nearly 400 education programs and events each year. Their programs inspire an appreciation of the wonders of nature and explain what we can all do to protect our environment.
Iselin Library, 1081 Green St., Iselin, NJ 08830, (732) 283-1200
The Woodbridge Garden Club maintains the Garden-For-The-Blind and Physically Handicapped. It is located adjacent to the parking lot at the Iselin Branch of the Woodbridge Free Public Library in Iselin, NJ. The garden is certified as a Monarch Waystation by Monarch Watch and a National Wildlife Federation Wildlife Habitat. Their mission is to promote the joy of gardening throughout Woodbridge Township, to beautify Woodbridge Township and to provide information to our members and community on various gardening-related topics via speakers, workshops, trips and projects.
Holmdel Park, Longstreet Road, Holmdel, NJ 07733, (732) 431-7903
The David C. Shaw Arboretum at Holmdel Park was established in the fall of 1963 and is administered by the Monmouth County Shade Tree Commission with the cooperation of the Monmouth County Park System. Its 22 acres contain hundreds of species, cultivars and varieties of ornamental trees and shrubs. The Arboretum is an educational and horticultural display devoted to the culture and study of many kinds of trees, shrubs and other woody plants that grow in Monmouth County. The goal is to educate homeowners about the many excellent varieties and cultivars of woody plants that can be used in their own landscapes.
5th Street and Central Avenue, Barnegat Light, NJ 08006, (609) 494-3522
Surrounding the Barnegat Light Museum is one of the most delightful gardens on Long Beach Island. Several years ago, Edith Duff Gwinn and Frances Selover joined forces to beautify this corner of Barnegat Light with a unique and beautiful garden. While both women passed away a few years ago, their successors, members of the Long Beach Island Garden Club, continue their work today. The gardens are open every day for the pleasure of those seeking beauty and peace. They are a continued tribute to Edith and Frances, whose dream lives beyond them. They are also a wonderful testimony to those who continue to give them the loving care they need to make the sands of Long Beach Island bloom.
150 Mettlers Road, East Millstone, NJ 08873, (732) 873-2459
The Perennial Garden was originally established in 1976 as a lilac collection, but these five acres have evolved into a garden that provides year-round interest and color for bridal parties, as well as the general public. In spring, the garden comes alive with the colors and fragrances of daffodils, lilacs, daphnes and pinks. Late spring and summer bring added color and form to the garden. Irises, peonies, roses, lilies, and coreopsis bloom among the many perennials and shrubs. In autumn, asters, ornamental grasses and butterfly bushes reach their peak bloom. Evergreens and winterberry hollies provide interest well into the winter months. Amid green lawns and beds of colorful perennials, bulbs, trees, and shrubs, lies the focal point of the garden, the gazebo. It was constructed in 1986 by donations from the Friends of Horticulture, Inc. The public can reserve the garden for wedding ceremonies and pictures, and other special events.
Old Jockey Hollow Road, Bernardsville, NJ 07924, (973) 539-2016
The Cross Estate Gardens, a project of the New Jersey Historical Garden Foundation in cooperation with the National Park Service, are located on the Cross Estate, site of the New Jersey Brigade Unit of Morristown National Historical Park, at 61 Jockey Hollow Road, Bernardsville, NJ, 07924. The Gardens comprise formal and native gardens, a wisteria-covered pergola, and a mountain laurel allee. The Cross Estate is open from dawn to dusk. Parking is free, and there are no entry fees.
Route 206, Somerville, NJ 08876, (908) 722-3700
Through the beauty of its natural setting, the diversity of its wildlife, and the scope and quality of its educational programs, demonstrations and research, Duke Farms inspires people to transform their approach to conservation and to start building a more sustainable future. The Duke Farms orientation center at 1112 Dukes Parkway West and trails are open six days a week, Thursday through Tuesday, 8:30 a.m. to 4:30 p.m. Duke Farms is closed on Wednesdays.
108 County Route 518, Kingston NJ 08528, (609) 921-8835
A tour of Washington's farmhouse residence from August 1783 to November 1783 will help visitors gain a better understanding of life in the Colonial period. Each room is filled with 18th-century furnishings and artifacts. Tours may also include the Children's Museum and the kitchen garden with plants and flowers indigenous to an 18th-century farmstead. The Children's Museum, a former Colonial summer kitchen or wash building, now houses games, activities and costumes for children.
197 Mountain Avenue, Warren, NJ 07059
The Wagner Farm Arboretum Foundation is a non-profit fund raising organization supporting a suburban conservancy and learning center on the former Wagner Farm. The arboretum is dedicated to the environmental and horticultural education of children and adults through the collection, study and display of trees, shrubs, flowers and other plant life in a beautiful, natural setting to encourage cultivation and conservation of plant life in ways that promote community involvement and increased environmental awareness.
Nature and Environmental Centers and Arboretums
The Nature and Environmental Centers and Arboretums around you have great gardens too, with fabulous nature programs designed for kids, toddlers, teens, as well as mommy and me. There are great hands on workshops.
Public Parks
As the weather gets warmer, go on an outdoor nature walk. In the gardens of the public parks, you'll be surprised to find all sorts of specialty gardens from the Azalea Garden in Warinanco Park, Rose Garden in Brookdale Park, Shakespeare Garden in Cedar Brook Park, Daffadils at the Reeves Reed Arboretum, and Magic Gardens at the Frelinghuysen Arboretum. Make it fun and go on a scavenger hunt. Wow, so many places to go and explore!