Sandy Hook Free Summer Concert Series
9 Rockin' Free Summer Concert Series at the Jersey Shore
It's time to dust off the lawn chairs and break out the blankets. We have compiled a list of the best free concerts, and children's entertainment to keep you busy all summer long. We will continue to update the list as more are added throughout the season. Enjoy the fun and don't forget the bug spray!
Asbury Park Night Bazaar – Grand Arcade at Convention Hall
Every Saturday in June 6 – 11 pm
Features vendors, art, live music, and games
Concerts in Beach Haven
Concerts on the Green. Come and join the Community Arts Program as the sponsor concerts every Wednesday July 1 to August 26. in Veteran's Park. Concerts begin at 7:30 pm to 9:00 pm, in the event of inclement weather, concerts will be relocated to the LBI Museum, adjacent to the park.Bring your lawn chairs and spread your blankets for some free family fun!
Classic Rock Children Concerts on the Green. Because of its growing popularity, the Community Arts Program has added a second children's concert this summer. Children concerts are on Monday nights beginning at 7 pm and is geared towards kids from 1-8 years.
July 20(Monday) Makin Music, Rockin Rythymsm Kids interactive Concert (7pm)**
August 17 (Monday) Makin Music, Rockin Rythyms, Kids interactive Concert (7pm)
Freehold Raceway Mall Free Summer Concert Series
Bring a lawn chair or blanket, have a bite to eat and join them for free Concerts from July 7 to August 18, every Tuesday night from 6:30 PM to 8:00 PM, outside by The Cheesecake Factory and L.L. Bean. Rain dates take place on the following Wednesday.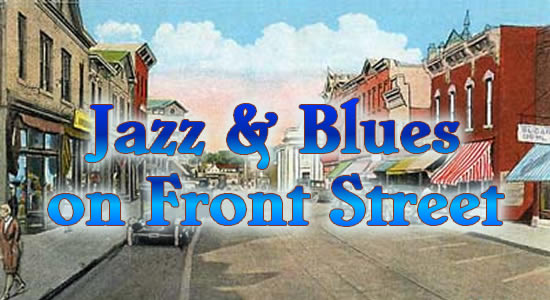 Keyport's Jazz & Blues on Front Street
Thursday Nights; 7 - 9 PM
Keyport Mini Park Corner of West Front Street & Main Street, Keyport
In case of rain, concerts will be held at the American Legion Hall, just down the block, at 81 West Front Street.
Every Thursday from July 2 to August 27.
Jenkinson's Boardwalk in Pt Pleasant
Monday Nights – Free Kiddie Beach Shows June 29 – Aug 31
Wednesday Nights – Jenkinson's Music Festivals starts July 1 7:30 pm at Jenkinson's Inlet
Mercer County Summer Concert Series
July 11th - August 22nd
Mercer County Park 1638 Old Trenton Rd., West Windsor
The concerts are from 7 - 10 pm on the following dates:
July 11th: Sensational Soul Crusiers
The Sensational Soul Cruisers are an 11 man horn group fronted by four soulful vocalists who pay homage and tribute to classic performers from Otis Redding and the Drifters to Barry White and the Commodores.
July 25th: Tramps Like Us
The greatest Bruce Springsteen tribute band will be performing Springsteen hits throughout the night!
August 8th: The Rick Larrimore Band
The Ultimate Tribute to Rod Stewart!
August 22nd: Local Legends
Legend musicians throughout Mercer County will be performing throughout the night!
Red Bank
The sidewalks of Red Bank will be alive with music and entertainment on Saturday nights throughout the summer. StreetLife performances take place at various locations throughout the business district. Come stroll through town, eat at your favorite restaurant, shop your favorite stores and enjoy the music. Every Saturday Night in June, July, August 6 – 9 pm
Sandy Hook Free Summer Concert Series
From June 17 to August 20, Wednesday Nights 6:00 P.M. Beach E
Seaside Heights
Mondays - Bonfire on the Beach 8:30 – 11:00 pm
On the beach between Hancock Ave and Fremont Ave
Wednesdays - Family Olympics & Fireworks! Join them for some good clean family fun! 6:30pm till dusk on the beach between Hancock Ave and Freemont Ave. Fireworks are viewable on Wednesdays 9:30pm everywhere on the Boardwalk. Just pick your favorite spot and enjoy the spectacular sky show.
Thursday – Throwback Thursday Tribute Band Concerts 8:30 – 11 PM on the North Beach
Friday – Limelight Concert Series - For the first time, Seaside will be hosting a Friday Night Limelight Concert Series where local bands and musicians won a competition to be able to play on the boardwalk in Seaside Heights during the summer of 2015!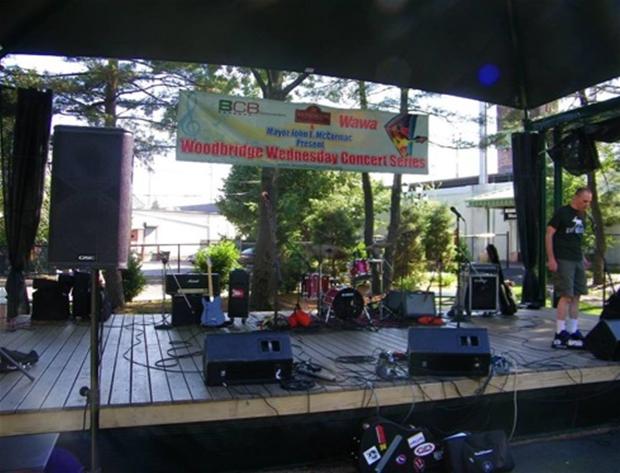 Sea Isle City
Free Family Dance Party
Excursion Park, 7:30-9pm
June 29 to August 31
Free Concerts Under the Stars
Excursion Park, 8-10pm
Every Saturday from June 20-September 5, (609) 263-8687
Woodbridge
Whether you like oldies, country, classic rock, folk, jazz, Amerricana, world music, or all the above, you'll find music you love in Woodbridge! Every Sunday through Thursday, music fills the air on the great lawn behind the high school or the more intimate Parker Press Park. Artists include the renown, the unknown, local bands and Grammy winners.
Mondays – Oldies 50s & 60s, just like you remember it!
Tuesday – Classic Rock
Wednesday - Eclectic music at its best! Folk, blues, Americna, Rock , World Music & More!
Thursday – Locals Bands
Sunday - Traditional, Alt, country rock & Americana
Wildwood Crest Summer Music Series
Fern Road and Ocean Avenue, Wildwood Crest. 7:30 p.m. FREE live music for the entire family at the Centennial Park Entertainment Pavilion June 24 - Sept 2