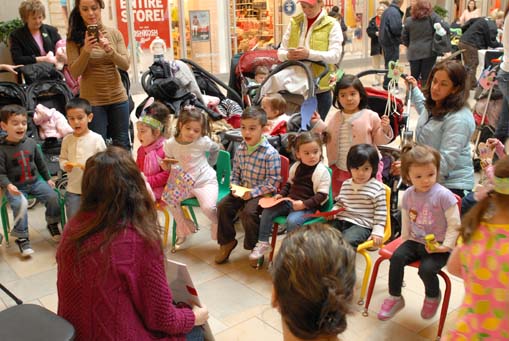 These are photos taken from the NJ Kids Mommy and Me event at The Outlets at Bergen Town Center on March 21, 2013. Thanks to our sponsors, we gave away Easter Bunny train ride tickets, had silly caricatures taken from Silly Pencil, dancing from Cresskill Performing Arts, arts and crafts from Healthbarn, music from Little Wings, story time from Gainville Learning and more.
While the tots were roaming around at our event, dancing, twirling, and having fun, NJ Kids was busy taking some photos. Below are snapshots of the next NJ Kids Models. Hope you all had fun! Look out for the next issue of NJ Kids to see who is our NJ Kids model!

Click here for next NJ Kids Sponsored Events.