Written by Meggie Haneckow. NJ Mom Squad Team.


The rainy season surely brings a lot to look forward to. However, it also brings with it weather that can easily make kids fall ill; water logging and increased risk of infections. It is natural for parents to worry about the health of their kids and cajole them into staying home. But, kids by nature are restless. They need something to keep busy with.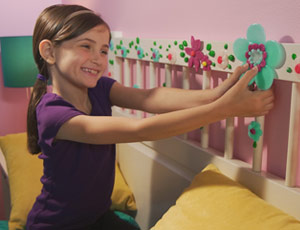 Is there any way in which you can keep your little ones from falling prey to boredom? Thankfully, there is a simple way out! Do you know that kids completely engross themselves in playing with Lumidough? In fact, playing with dough is one activity that keeps kids very busy. It has advantages like increasing concentration and developing dexterity in children.
So, how can you make a rainy day or a windy one, fun-filled for your child? Here are some activities that can be carried out with playing dough with your kids:
Making Edible Dough: If your child is craving something sweet to eat give him/her chocolate flavored edible dough. You can even ask your kid to assist you in making interesting edible dough varieties. You can choose different flavors of dough to make. Search the internet for recipes on edible playing dough.
Cutting out Different Shapes: From spheres to circles to triangles to rectangles, your preschooler can learn a lot about geometrical shapes with the help of playing dough. To enhance the learning experience, pick one shape at a time. You can show your kid a triangle and then ask him to make one of clay. Slowly, your kid will pick up the geometrical concepts. In this way, the rainy day will be spent in the pursuit of learning.
Making Different Toys: With a little blob of clay your child can mould many things like a little hut or a football or an airplane. Give him some playing dough to play with if he can't go out and he or she will not even once utter the phrase 'I'm bored'.
Cookies and Breads out of Edible Dough:Rainy days as well as winters increase appetite. How about making some chocolate cookies out of edible dough and eat them too? Take a backseat and let the kids make some interesting delicacies out of playing dough. You should only be there to assist them in cooking. However, if there is even a bit of cooking required, you should take charge of the activity and not allow the kids to play with fire.
Though playing with dough is a sure shot way of keeping your kids busy for a good amount of time, there are other things as well that can be counted in as a part of their routine during the rainy season when they are not going out to play.
You can hold kids' get together parties where the little ones can play indoors together. Wouldn't it be fun to paint and draw with them? In fact, you can even make paints together at home. If you think your kid requires some physical exercise, ask him or her to assist you in gardening.
There are a lot of fun things to do even if you can't send your little ones out because of the bad weather outside.Glowingplay dough is definitely a hit amongst parents who prefer that their kids spend most of the time home. Though outdoor games are essential for the proper growth and development of little ones, playing with dough also has its set of indispensible advantages.
About Lumi Dough
Lumi Dough is play dough with a difference. The clay or dough manufactured by Lumi dough is a notch above regular dough because of its ability to glow in the dark. Lumi dough is also comparatively more flexible. It stretches and mold like dough. Playing with Lumi dough keeps kids busy, active and happy.