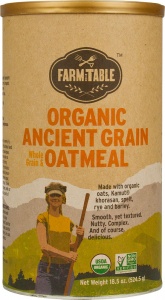 This spring, give your diet a makeover! In honor of National Nutrition Month® this March, take charge of your eating habits and celebrate a healthier you.
Kings Food Markets, an upscale food market, and Nutritionist Shari Bilt Boockvar, MS, RD, who specializes in weight control, family nutrition, fitness and heart health, are kicking off National Nutrition Month® by helping you spring into a healthy lifestyle – sharing the benefits of the five food groups, and favorite picks, for a balanced diet.
Grains, especially whole grains, are an important source of many fibers that can help with weight loss and cholesterol management.

Kings' Solution: Farm to Table Organic Ancient Grain Oatmeal contains the grains Spelt and Kamut, which can be traced back to the Fertile Crescent.

Vegetables provide you with antioxidants and fiber that may help your body stay fit and disease free.

Kings' Solution: Andy Boy Cut & Bagged Broccoli Rabe Rappini is a direct descendant of the beautiful wild mustard plants that grew every spring along the hillsides around Messina, Sicily, and were filled with rich nutrients in their stem.

Fruits are an excellent source of vitamins and minerals that can be essential for optimizing your health.

Kings' Solution: Bloom Fresh Pomegranate Arils are grown in the state of Andhara Paradesh, India, where they carefully select the fruit at the optimal ripeness to deliver as many most antioxidants as possible.

Proteins are used as a building block for building muscles, skin and hair.

Kings' Solution: Bilinkski's Organic or Natural Chicken Sausage was created in New York in 1989, back when there was no such thing as "chicken sausage," made from antibiotic-free chickens fed on a 100% vegetarian diet.

Dairy products are a great source of calcium and may help in building and maintain healthy bones.

Kings' Solution: Friendship Whipped Low Fat Cottage Cheese originated in the small town of Friendship, in upstate NY, using nature's simplest ingredients to make the freshest tasting cottage cheese, without any preservatives.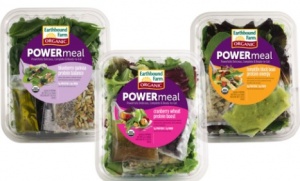 To bring this diet to life and provide you with a personalized plan, Nutritionist Boockvar will be visiting the following Kings Food Markets stores throughout March. While you're there, look out for the Earthbound Farms giveaway – offering prepared salad bowls for shoppers to sample.
March 7 & 8 - Bedminster
March 14 & 15 - Morristown
March 21 & 22 - Gillette
March 28 & 29 - Short Hills
While March provides an opportunity to highlight healthy eating, Kings Food Markets offers nutritious, prepared foods all year long with ingredients such as high protein quinoa and steak to omega-3 salmon – giving you all of the nutrients you need, without doing any work on your own.