Are you Artistic? Is your creativity seeking a challenge? Here's a great art project for the kids this summer. Design a new logo as part of a summer long contest.
Here's how to enter into this Summer Art Contest
Design a Logo.
Who's sponsoring? NJ Fish and Wildlife's Hooked On Fishing-Not On Drugs program is looking for a new logo and is inviting all New Jersey students aged 21 and under to enter. They want you to help us update the logo for a unique representation of the program. The logo may be used in all media including online, print, and all equipment and goods made for the program.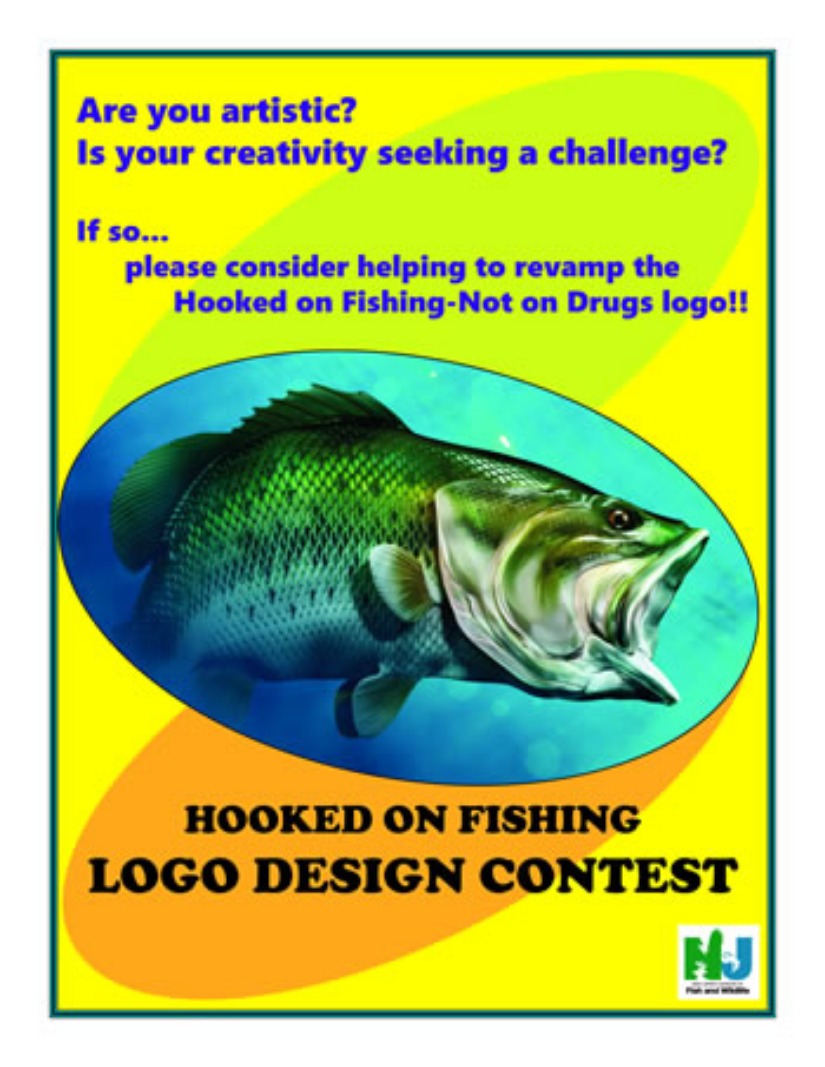 For exact details of the contest see the Contest Information and Application, LINK to pdf flyer.
Contest Entry Deadline is October 31, 2020.
Must be a NJ student ages 21 and under

Mail to:
Hooked on Fishing Logo Contest
NJDEP Division of Fish & Wildlife
605 Pequest Road
Oxford, NJ 07863

Email to: hofnod@dep.nj.gov
Required e-mail subject line: HOFNOD Logo Contest