It's time! It's time! It's time!
Time to transform those large, orange gourds into glowing jack-o-lanterns. Time to get out the pens, templates, and carving implements to scoop out the pulp and delicious seeds in exchange for an illuminated, spooky, porch decoration.
Every year, the kids and I scour the internet for pumpkin face ideas to out-do our previous year's creations. We go to great lengths trying to find funny ones, meaningful ones, and or unique ones to make each other laugh, oooh, or awe at our completed masterpiece.
To save you some time in your template research, here are five (5) of our favorite sites to get your creativity flowing.
Ideas from Google Pics - click below for ideas
https://www.google.com/search?q=jack+o+lantern+carving+ideas&rlz=1C1CHBF_enUS761US762&sxsrf=ALeKk02t2ND7HJmYI8BQFfFlGw_bzAEA0w:1602681088071&source=lnms&tbm=isch&sa=X&ved=2ahUKEwif88SnlLTsAhWlneAKHcYRAjwQ_AUoAXoECBYQAw&biw=1500&bih=809&dpr=2

Ideas from Pinterest
https://www.pinterest.com/kathypattison/jack-o-lantern-ideas/

https://www.pinterest.ph/missannewalker/pumpkin-carving-ideas/

Ideas from House Beautiful
https://www.housebeautiful.com/entertaining/holidays-celebrations/g2530/pumpkin-carving-ideas/
Ideas from Woman's Day
https://www.womansday.com/home/crafts-projects/g950/funny-pumpkin-carving-ideas/

We hope you have a marvelous time carving out your creations. Remember to follow the following advice if you want to preserve your pumpkin's art:
Make sure you properly extract all the pulp to eliminate as much moisture as possible.

Keep it in a cold place – outside should be fine especially overnight – but make sure it's not in the blazing sun during the day. Ideal temperatures for your pumpkin are between 40-60F and in the shade.

Do not use a real candle for illumination - which creates heat and moisture inside your gourd – rather use a battery-powered tealight.
Some people also suggest washing the pumpkin with bleach, letting it dry, then carving it and applying Vaseline or vegetable oil to the finished product for prolonged protection, however, I have never tried that. If you wish to do these extra steps, let us know how it works out!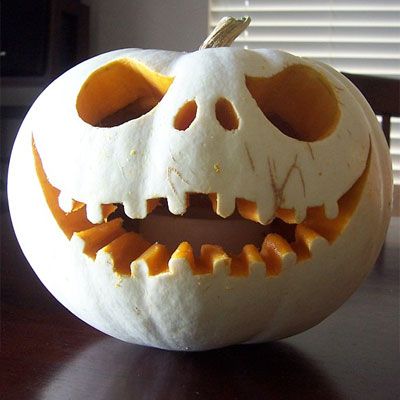 HAPPY HALLOWEEN!
PLEASE SEND PICTURES OF YOUR CREATIONS TO: naidawolf@gmail.com. WE WILL PROUDLY DISPLAY THEM ON OUR SOCIAL MEDIA!