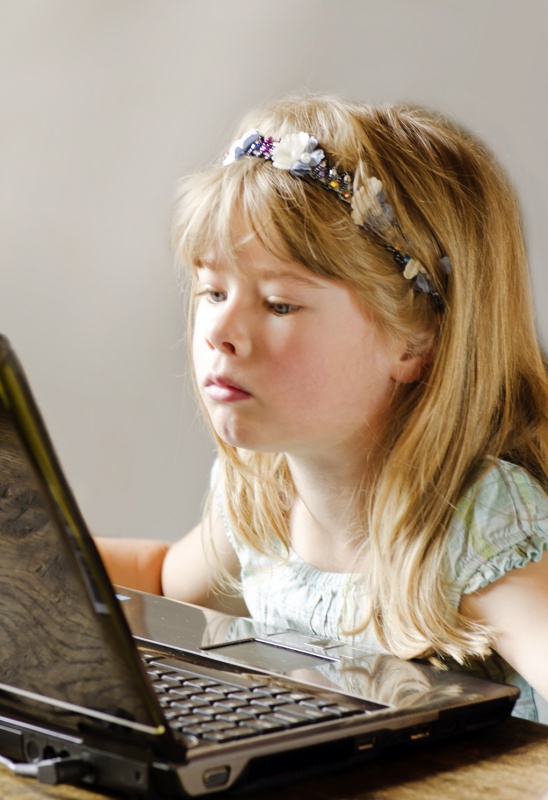 By: Michael Cafarelli, GuardChild
With the proliferation of electronic devices, today's children have greater access to the Internet now more than ever before. Many parents are not aware of the many ways children can get online. In addition to computers and smart phones, kids can access the Internet with game consoles, PS3, XBOX, Wii, iTouch, all WIFI versions of Kindle, Nook and other eReaders and any device that can connect to the Internet.
When a child goes online, they immediately have access to the world and the world has access them. Think about the possibilities and dangers of what's available to kids when they open a browser, or visit a chat room? Adults often spend too much time on the Internet. We start searching for a product or information and find ourselves lost in the maze of the Internet forgetting why we originally went online. If this happens to us, imagine the impact on a child when they go online unsupervised.
This concept is magnified tenfold once kids enter the world of cyberspace. It's so easy for them to click on inappropriate links, download spyware or wind up on an adult website. They may sign-up for accounts they shouldn't have, register with a hideous video chat site like Chatroulette and encounter adults looking for young children to snare into their devious lifestyle.
Today's children need to know the dangers that await them when they go online and how to avoid sexual predators, cyber bullies, malware, and protect their identity. However, the only way they can learn this is from you, their parents. Conversely, because of the explosion of technology, today's parents have to teach their children how to be safe online and offline. To do this, you need to know the apps, software, kids' lingo, basic netiquette, how to send emails, text messages, avoid spam.
Kind of tricky and time consuming right? Well, welcome to the digital age where all parents need to develop and keep their technology skills current and understand the dangers kids can encounter online. Ask yourself, do you know what apps your kids are using today, how are they using text messaging, what are they texting, what impact does posting personal information on social media websites have on your kids and family.
So, how do you protect your child online? Actually, the real question is, how well do you understand the dangers kids face online? Because you cannot teach your child how to be safe online if you don't know what the dangers are, the apps they use, or the social media sites they frequent.
Dangers Kids Encounter Online
Cyber Bullying - is the use of any type of technology in a hostile manner intended to harass, harm and deliberately cause emotional turmoil to an individual. It is also illegal and should be reported to school administrators.
Internet Predators - generally defined as sexual predators whose goal is to find, groom and attract young innocent victims. However, there are also cyber stalkers and trolls that can victimize children. This behavior typically conducted in chat rooms, IMs, email, video chat and social media sites. At any given time, there are 750,000 sexual predators online according to the FBI.
Adult Content - we all know that kids can inadvertently click on an adware pop-up, type in the wrong site address and wind up on a website that is showing pornography. This of course is devastating to the child's emotional development and how they view relationships.
Spyware/ Malware - a type of software that is unintentionally downloaded and installed on a computer with the intent of damaging the user's computer without their consent using viruses, Trojan Horses and other malicious software. The software also collects personal information to steal identity and is usually difficult to remove without reformatting the hard drive.
Tips to Keep Your Kids Safe Online
Communication - talk with your child about the inherent dangers online and why it's important for them to limit what they post, text or email. Ask questions - don't lecture.
Computer Location – keep your computer in a common area of your home and not in your child's room.
Enable Parental Controls - on all digital devices including Internet browsers, Windows and Apple operating systems, online gaming devices, cable service and any device with Internet access.
Netiquette - teach your child about using the Internet in an appropriate and acceptable manner. Never post or write negative information about other kids and to be good netizens.
Limit Time Online - kids can easily become dependent on the Internet and spend an excessive amount of time online. Set time limits when they can use the Internet.
Apps and Websites - know what apps are installed on your child's smart phone and what websites they visit. Many apps can be the gateway to cyber bullying and harassment.
Lingo Kids Use - Know the acronyms kids use to communicate e.g., LOL is just one example kids use to text each other. See our Chat and Text Dictionary or search the Internet for abbreviations kids use to talk with each other. You'll be quite surprised with the abbreviations they use and what they are saying to hide their intentions from you.
Social Media Accounts - Friend your child on Facebook (if they are old enough to have an account) and know what other social media sites they use.
Passwords and Usernames - talk to your child about never sharing this information. Today's friends can become tomorrow's enemies. This oftentimes begins the malicious cycle of cyber-bullying.
Monitoring Software - Install monitoring software on your child's computer and other digital devices. Remember monitoring is not spying – it's doing exactly what your do offline, monitoring what your kids are doing, where they are going and with whom. More importantly, it will give you a window into what they are doing online that could get them into trouble, if they are a cyber-bully victim/ or a cyber-bully, are depressed or considering harming themselves.
These are some of the ways you can help keep you child safe when using the Internet. Although today's kids may be cyber savvy, they generally don't understand the long-term implications of posting inappropriate information online or the effect sending threatening and demeaning text and emails can have on have on their lives.
Oftentimes kids use the social media platforms, texting and other forms of digital communication to vent their anger and frustrations with other kids not realizing this is cyberbullying, flaming or trolling and can get them into trouble because in most cases they don't recognize what unacceptable online behavior is.
Teaching kids how to act responsibly online can be a daunting task because the only way this can be done is if you know and understand the dangers kids encounter online. Therefore, education begins with you the parent. Spend time learning and creating accounts with the popular social media websites, download and use some of the apps your kids are using so you know these platforms as well as they do.
Because of technology explosion, we all now live in two worlds, the virtual and the physical world. What we teach our children about being safe and appropriate in the real world applies to the virtual world. Telling your child not to talk to strangers when outside your home applies online. In fact, teaching your child to be safe in the virtual world is even more important because they can enter the virtual community anytime, from anywhere and interact with individuals around the world - not just on your block on in your town.
Do you have any tips to protect kids online, a story you'd like to share or questions about the article? Send me an email at support@guardchild.com.