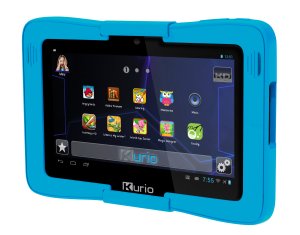 Tis the season for holiday shopping and one of the items that will top your kids' wish list is a tablet. The Kurio 7s is the follow up to last year's best-selling Kurio 7. It's a real Android 4.2 Wi-Fi enabled family tablet with all the features kids want, but thanks to the powerful parental controls, parents can rest assured their kids are safe online. Parents can easily create up to 8 separate profiles and for each family member determine the level of internet access, set daily time limits and manage applications—it's like having 8 different tablets in one! The Kurio 7s comes preloaded with more than 60 free family-friendly games and applications right out of the box, including premium Disney Publishing content and an exclusive, complete pre-school through 6th grade learning system developed by award-winning American educator Mr. Nussbaum™ based on the United States Common Core State Standards. Best part is the price. It's only $149 for a tablet the whole family can use.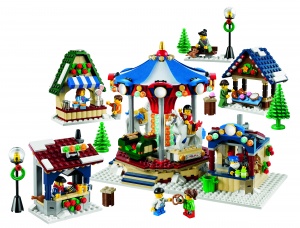 Bring home the holiday spirit with the Winter Village Market, continuing the popular LEGO Winter Village Series. Perfect gift for children, or add to your home and collect over the years as a playful twist on holiday scenes for home décor. Turn the handle and take a ride on the rocking horse as the carousel spins! Visit the carnival booth. Fill up on holiday and fair favorites including a pie, pretzel and croissant at the baker's stand, chicken and sausage at the grill stand or sweet treats at the candy shop. Celebrate a holiday season full of traditions and building with this unique holiday themed set. This has great play value because it includes 9 mini figures to add to the collectability. You can find it on Lego.com for $99.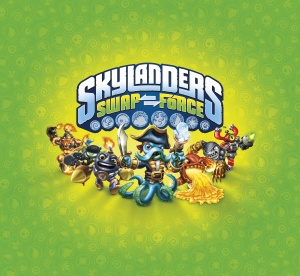 The award-winning, top-selling Skylanders franchise has released the much anticipated new title – SwapForce. With 16 new swappable figures, players brings physical toys to life in the video game by mixing and matching the top and bottom halves of their figures to create more than 250 unique characters. New abilities include jumping, flying, teleporting, climbing, bouncing and digging! All 100+ characters from the previous two Skylanders games can now be played in the new game. One of the best features is that the figures are cross-platform compatible across most major gaming systems including the new Sony PS4 and the new Microsoft Xbox One. Each character contains all of the DNA of your progress in the video game.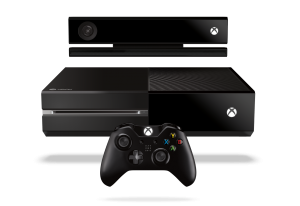 Just released for the holidays, the Xbox One is the all-in-one game and entertainment system that brings your TV, movies, games, music and apps together. It has some of the best games, including Forza Motorsport 5 and Zoo Tycoon. The graphics are really realistic. You can actually plug your cable box into it and use your voice to find your favorite shows. Plus, apps like Skype allow you to use the included Kinect camera to video chat with your friends and family right there on your big TV screen. No more huddling around a laptop for Skype calls with the whole family. Sure to please not only the kids but dad too!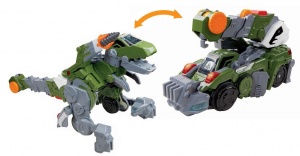 VTech's Switch & Go Dinos combine two of children's favorite playthings – dinosaurs and vehicles. They were first introduced last year but this holiday season they have released several new dinos. Jagger the T-Rex is a towering 16 inches tall and has new voice recognition technology that recognizes and responds to 20 different voice commands, such as "Roar with me". He easily converts from a fierce T-Rex into a cool construction vehicle with movable crane that can extend, rotate and lift. And for more fun, he has more than 90 realistic dinosaur sounds and phrases that teach pre-historically awesome dinosaur facts. Great for boys age 3 to 8 years old.