Valentine Art and Craft Activities for Kids
With Valentine's Day upon us, it got us thinking about gift-giving to our family and friends. What better way to tell someone how special they are then to hand-make a gift especially for them!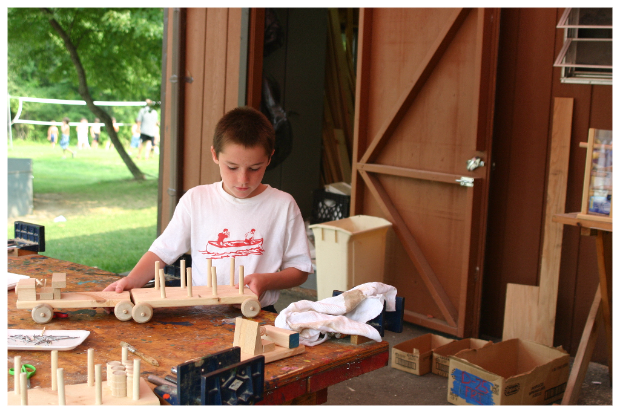 Here at Camp Riverbend, we believe that arts & crafts activities stimulate our camper's imagination and creativity. Whether it's drawing, painting, woodworking, jewelry making or ceramics, the process of actually creating the project is always more important than the end result.
At camp, there is never a right or wrong way for our campers to express themselves through their craft activities. This allows Camp Riverbend campers to build up their confidence by taking control of each project they work on. Once our campers become aware that they are in control of their own creativity, we start to see their confidence building. With this new confidence, Riverbend campers start to learn they can take on anything they put their minds to!
So dig out your art supplies at home (paper, photographs, beads, string, clay, glitter, glue, markers, paints) and ask your child if he/she wants to make something special for someone this Valentine's Day! Here are some ideas for funny valentines to share with friends and family:
Candy with a silly message taped to it—you could tell a friend that they are smart, on a package of Smarties, or that they are your "o-fish-al" valentine accompanying Swedish Fish
Easy origami hearts.

Write a Mad Lib about Valenines Day, leaving out important verbs, nouns and adjectives to be filled in later

·Make some paper hearts, write a sweet poem, attach a picture, and you've got a special gift for someone you care about!
At Camp Riverbend in Somerset County NJ, we have an extensive arts & crafts program that we are incredibly proud of. If your children have an interest in the arts, be sure to get them registered for summer camp today! Registration has begun!
Camp Riverbend
www.campriverbend.com
16 Hillcrest Rd, Warren NJ, 07059

908-647-0664