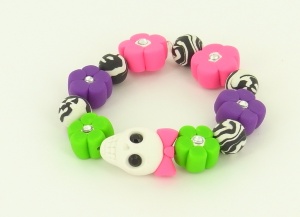 There's no better time to craft than for the holidays. To get a jump start on your gifts, here are some fun, easy DIY craft ideas that you can make by yourself, with friends, or with the kids.
Parents and kids can have hours of fun making unique gifts with clay. Sculpey III is the best oven bake clay to create anything from seasonal projects, home décor to jewelry. It is easy to use and won't dry out. It stays soft until you bake it in your home oven for only 15 minutes at the low temperature of 275 degrees. And to get really great results, there's even an innovative tool line that will help you with texture and shape.
These ideas will give you a good start this holiday season whether you are looking for gift ideas or ready to make some great gifts. Happy crafting!
Reviewed by Sarah Graves.