The new semester of classes at Kidville begins in January and enrollment is underway now! Choose from hundreds of classes for kids newborn to 6 years old including Kidville's Rockin' Railroad music class, the Wiggles series, and Kidville University.
Music & Me
Bond with your child over music in Kidville's Rockin' Railroad class (ages 0-5 years). Each week, our live band takes you and your child on a journey through tempo, rhythm, word recognition, and sound identification, exploring different instruments and musical genres and meeting special puppet friends along the way.
Inquire about our special babies-only and mixed ages Rockin' Railroad classes at your local Kidville.
Play Classes for Babies, Toddlers, and Siblings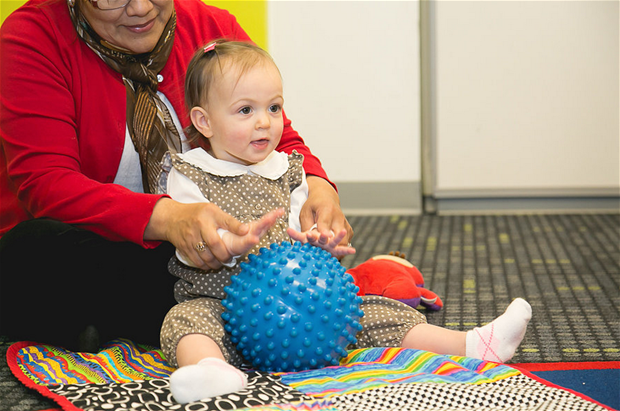 The Wiggles series (6 months to 3 years) is Kidville's version of a combination class: a little music, a little storytelling, a little socialization, and a LOT of fun to inspire children's early development! These carefully structured classes create a community atmosphere for meeting new families and learning fun ways to support your child's development through play. New moms learn baby sign language while babies discover something new in spotlight toy play. As curious toddlers progress in the series, they begin to develop and gain confidence through structured play centers, themed story time, and circle time activities.
Juggling two kids? Come wiggle and giggle with us instead. Contact your local Kidville for more information about our siblings classes and discounts - only one grown-up lap is required!
Learn More Than ABC's at Kidville University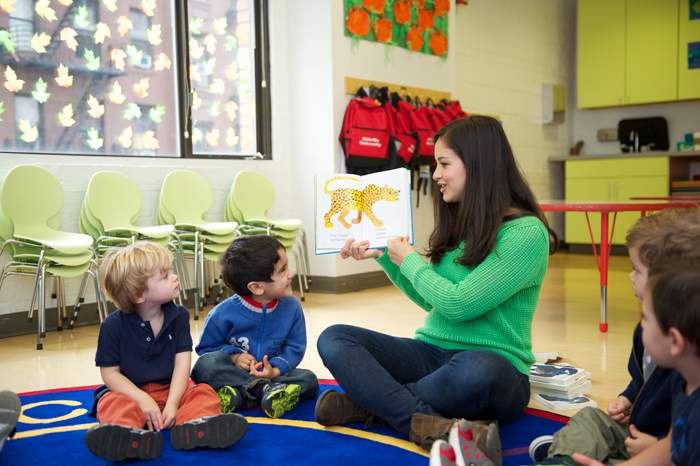 Kidville University (KVU) is a social pre-school alternative program for two year olds. Featuring a gradual separation process tailored to each child and family, KVU offers a child-directed approach to learning that helps growing minds and bodies develop physically, cognitively, socially, and emotionally. Within the structure, children are encouraged to participate and move between activities according to their own interests and curiosities and are always met by the teachers with enthusiasm as they play.
The next session begins in January. Contact your local Kidville for open house dates or to schedule a private tour of our classrooms.
Reserve a FREE Trial Class Today!
Book a free visit to one of seven Kidville locations in New Jersey and see what all the buzz is about! Choose from classes in gym, music, art, dance, enrichment, and more. Kidville also offers all-inclusive birthday parties for kids, a supervised indoor playspace, seasonal camps, and a children's boutique and salon at select locations. Learn more at www.kidville.com or stop by a location near you.
Denville
Denville Commons, 3130 Route 10, Denville, NJ 07834
973-750-8345
www.kidville.com/denville
Englewood
20 Grand Avenue, Englewood, NJ 07631
201-266-0633
www.kidville.com/englewood
Hoboken
1202 Shipyard Lane, Hoboken, NJ 07030
201-377-5495
www.kidville.com/hoboken
Montclair
516 Valley Road, Upper Montclair, NJ 07043
973-826-0350
www.kidville.com/montclair
Ridgewood
38 Oak Street, Ridgewood, NJ 07450
973-869-9608
www.kidville.com/ridgewood
Summit
30 Maple Street, Summit, NJ 07901
908-273-2487
www.kidville.com/summit
Westfield
109 East Broad Street, Westfield, NJ 07090
908-913-0856
www.kidville.com/westfield