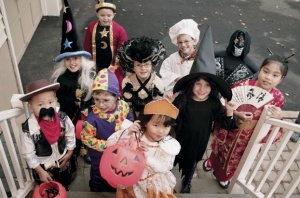 It's just about that time of year! With this super sweet holiday, be sure to make it a safe one as well. With help from the American Academy of Pediatrics (AAP), I have created this safety guide for parents to ensure this Halloween is surely a treat!
When it comes to costumes:
Steer children in the direction of bright fabrics, even better ones that are reflective
*** Add reflective tape to costume and trick or treat bags
Make sure shoes fit comfortably and costume is of appropriate length to prevent any nasty falls
Suggest hats or non toxic face paint instead of masks as a safer alternative
Avoid swords or costumes with violent props
***A child can be easily injured if he trips/ falls
Do not wear decorative contact lenses. As creepy and fun these might be, these lenses are not prescribed by a professional, cause serious damage and are in fact illegal.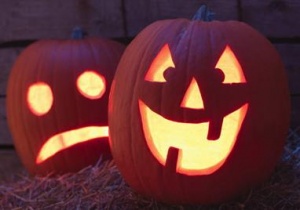 When it comes to pumpkins:
Young children should be encouraged to paint their pumpkin, not carve for obvious reasons
For carved pumpkins, use flashlights for the safest lighting option. If candles are insisted, votive candles are safest.
Candle lit pumpkins should never be left unattended
Place lit pumpkins someone sturdy and far away from flammable objects (ex. Curtains)
When it comes to your home:
Double check outdoor lights for visitors/ replace burnt bulbs
Safety proof your outdoors for trick or treaters. Remove anything children could potentially trip over (ex. Flower pots, garden hose)
Sweep wet leaves on pathway and steps, maybe even snow!
Restrict pets from contact with visitors due to excitement (jumping, biting) or allergies
When it comes to trick or treating:
Children should always be with a responsible adult, even just around the neighborhood
Only knock on doors with lights on, that is the universal sign for "guests are welcome"
Carry a cell phone (parents)
Use sidewalks and stay on well lit streets
For safety reasons, do not cut across yards
Always use crosswalks and look both ways before crossing
All children and adults should carry a flashlight
Be sure your child is familiar with 9-1-1 in case of emergency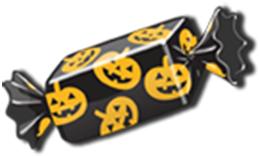 When it comes to health:
Before children go wild, an adult should examine all treats throwing away all expired or treats that have been tampered with
Candy is not the only treat, consider investing in fun Halloween coloring books/ pencils / nick nacks
Ration candy and other treats to avoid belly aches and further health concerns
Stay safe and enjoy your Halloween!
Stephanie Falcone