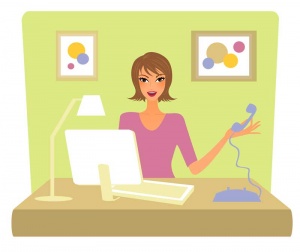 About 8 years ago, I reluctantly joined a local Mommy and Me class. I've never been one for small talk, but since my daughter was thirteen months old and her older brother was in preschool, I figured it was time to begin introducing her to the world of sharing and circle time. Besides, small talk aside, I craved adult conversation.
We met in the basement of the school and I realized immediately most of the other moms were first-timers, and, therefore, spent the full hour unabashedly boasting about their child's eating, talking and pooping accomplishments. They listened to each other only absently, topping and being topped. I'm sure they were all wonderfully attentive, intelligent women, but at the time, it seemed that we were expected to be friends simply because we spent sixty minutes together each week and we shared this thing called motherhood.
The third week, a new group member sat down next to me and began chatting. I smiled stiffly as she pointed out her son, but then, remarkably, she began talking about Virginia (she'd just moved from there), the Beltway and Washington politics. I was sorry when class ended, but then when she asked if I'd like to maybe start a playgroup with her, I cringed, and fearing yet another forced friendship, instead of graciously replying yes, I smiled and (oh, I still shudder to repeat this) said to her, "Thanks, but I don't need any new friends."
This woman is now one of my closest friends – a go-to girl as those in my close-knit circle of women call it. She's one of a handful of women who I call when I have good news, text when I need a quick pick me-up, who are by my side when anything important happens.
We laugh now at my obscene lack of tact (and totally rudeness!). But, the truth is, this is a sentiment all moms ought to stand by (although, perhaps, employ a bit more sensitivity). Yes, I am as guilty as the next – don't we all believe the more people surrounding us, the fuller our lives must be? Still, we occasionally need to take inventory of our circle of friends –figure out who is a friend and who is a go-to-girl. Who celebrates your child's accomplishments, or tries to outshine you? Who truly listens, or looks for an opening to talk about themself? Who offers to take your kids because she knows you need a break, and who keeps count.
With my girls, I don't have to pretend. I don't change the way I dress. I don't care what car I drive. I am comfortable sharing the good, bad and the ugly because, even in this hyper-competitive world, I know I am not being judged. Being a mom is exhausting enough without having to pretend I'm having a better day than I really am. Those are my go-to-girls.
By Jenny Tananbaum. Jenny Tananbaum is a writer, wife and mom to three. suburbanmom@njkidsonline.com