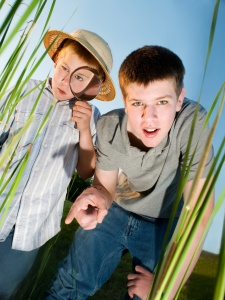 Fundraising may be the most important – and least discussed – aspect of planning field trips, but without adequate funding, students wouldn't have the opportunity to go on a class trip. To be successful, simply break each event down into Who, What, Where, When, Why and How (much)...
Who:
Who is your chair? Who are the committee members? Each event needs a vibrant group of parents who are committed to
the event and the cause. Also - get teacher involvement – their participation instantly creates more buzz. And don't be afraid to
remind people that without a committee the event will not happen, which means no class trips! Seek out school community members with special skills – artists, writers, fundraisers, party planners – anyone who can help make the event more unique.
What:
Time to get creative! Think out of the box - choose a new, 'never been done before' event – if you offer the same events year after year, people will get bored and are less likely to help or attend.
Where:
Figure out if you want to run an on-site fundraiser or an off-site event. Both can be highly successful – how can you get the most bang for your buck….and have fun, too!
When:
Always check, and then double-check the calendar. Are there major sport events happening that weekend? A religious holiday?
A school play? Don't just check your school calendar – check the district calendar as well. Don't compete with anything.
Why:
Highlight the goal of the fundraiser – why you are fundraising? What is the money for? Who will benefit (the kids!)? People are more likely to contribute or attend if they understand what they are paying for.
How…Much:
Have a definite budget – and stick to it! Make sure you know how much you want to spend on the event, and how much you need to raise to make the event successful.