End of Session Shows in NJ & Broadway Theatre District (NYC) - Special New Session Includes Workshops with Current Broadway Performers
Parents looking for a safe and vibrant summer camp or conservatory that offers fun theatre arts classes--everything from beginner to advanced--need look no further than Maplewood's renowned Performers Theatre Workshop (PTW). Combining the expert training of a conservatory with the fun of a summer camp, the performing arts experience at PTW is second to none for individualized and stellar classes taught by highly experienced teachers.
Students will enjoy learning in a holistic style that embraces the whole child, in an environment that is welcoming, caring and supportive. But the mainstay of this warm program is centered on the expert professional staff, comprised of many Broadway, TV and Film veterans, highly-credentialed and ready to take your child to their next level. Classes run for 3 weeks, and are offered in two 3-week sessions.
There are 4 age groups, divided by age and level, and parents can sign their child up for the Broadway Conservatory or Young Performers Camp.
PTW has been New Jersey's premiere family-owned performing arts school for children since 1983, with a passionate group of teachers, trained in theatre and other areas of the performing arts. Your children will be safe and feel a deep bond with their teachers and other kids in the program.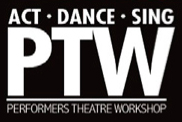 Located at 1 Pierson Road in Maplewood
For summer, fall, spring or PTW Professional Track info, call 973-327-2250. www.ptwonline.com. Link to learn more: http://ptwonline.com/classes-lessons/summer-programs/