TIPS FOR SUMMER LEARNING WHILE ON THE GO!
When the final bell rings at the end of the school year, most kids (and adults) are more than ready to trade in homework and other educational projects for a two and half month academic hiatus.
But studies have shown children lose about two months of math skills over the summer months, and students typically score lower on standardized tests at the end of summer vacation than they do at the beginning. According to Katie Schrader, a 5th Grade teacher in Central New Jersey, "Summer can be like a long, never ending slide for some children. Kids have fun on the way down, but come September, it's an arduous hike back to the top."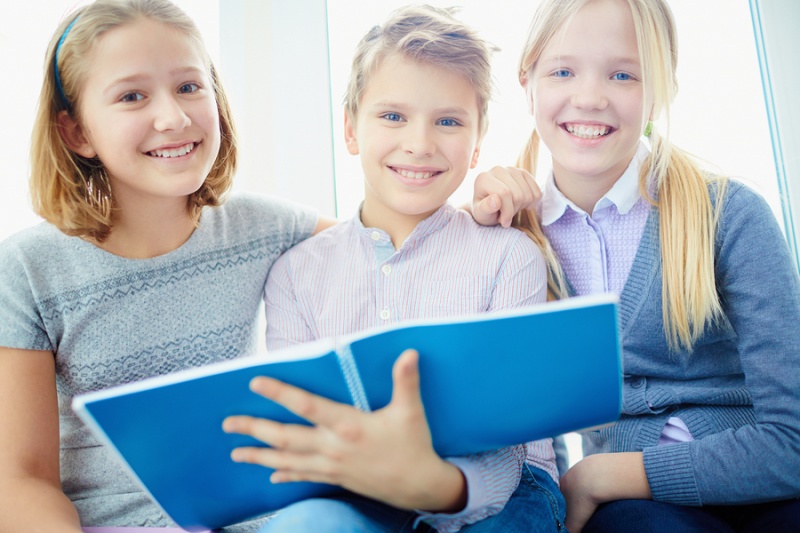 Indeed, the statistics are scary, but it doesn't take much to keep skills honed. Indeed, as Schrader has seen, "children who read even 4-6 books and practice math skills 10-15 minutes a day have a substantial advantage over children who languish over the summer break." Yet the question, of course, is how do you convince your children to incorporate some learning into their otherwise carefree summer days? Well, it's time to get creative – time to enjoy some inventive educational activities so the kids won't even know they are practicing their skills. Here are a few ideas:
Car Ride Spelling Bee: Take along a list of words as you drive to your summer destination. Winner gets to choose the pit stop snack.
Iron "Fraction" Chef: Purchase aprons at the art store, decorate them, then cook a meal from scratch, paying special attention to measurements and fractions. Extra credit: Double the recipe so you have a second meal AND the kids need to add fractions.
Family Book Club: Create a family book club, switching genres every few weeks. Some suggestions: Wonder, Mockingbird, Wrinkle in Time, Magic Tree House books, anything by Sharon Creech. Write an alternative ending.
Seashell Symmetry: Head to the beach and collect seashells then organize into symmetrical groups or patterns. Throw in some addition and subtraction fun.
Fraction Dinner: A homemade meal of pizza (cut into 1/8s) apples (cut into 1/4s) and a cake (cut into 1/16s).

Scavenger Hunt: Hide clues around the house in envelopes. To open the envelope solve the mathematical equation or correct the grammar mistake. The prize? An ice cream sundae party in the kitchen.
iSpy American Pride: Visit a local national park. Read a book beforehand about the site you are visiting and create an iSpy checklist of highlights of the site.
Lemonade Stand – Make a budget, then let the kids shop for supplies, (keeping track of expenses), prepare the lemonade (understanding measurements) and compute profits. Afterwards, organize a debate. The topic: How to spend the money earned.
Planting the Seed: Enjoy a trip to a local nursery to pick out a vegetable plant or two, then start a growth journal, tracking the progress of your plant. Full sentences required.
Firefly Fun: Stay up late and have a firefly hunt. How many times does the firefly light up in one minute. How many times would the firefly light up in 5 minutes? 25 minutes? An hour? Head to the library the next day and learn about these amazing light-up insects.
School Time: Buy an age/grade appropriate workbook, then ring a bell and call the kids down. Pretend you are the teacher and get ready for some school fun. After they've completely a page, it's snack time. Another page? It's time for recess. Don't make them complete too many pages in a day
Tag Team Story: Write a page of a story, then leave it for someone else to continue. Continue until everyone's had a chance to write a page, then sit down for some family reading.
Reading Contest: Join a library reading contest where kids are rewarded for minutes they read - or create your own. For every 100 minutes your child reads, reward with a family fun activity such as Mini-Golf, a day at the beach, a movie, a trip to a museum. Make sure they track the minutes and add up the total on a weekly and monthly basis.
Contributed by: Jenny Tananbaum, NJ Kids Mom Squad Team