Learn all about Science, read facts, watch videos and play games...
Discover the wonderful ways Science is all around us. These online websites allows children of all ages to find out how things work in the world of science. Enhance any school learning, these sites cover age appropriate science content from elementary through high school grades. Explore animals habitats, read about distant planets, watch videos on the moon landing. download robot coloring pages, teach yourself AP Chemistry and more!
Learn about the Planets! Buehler Challenger & Science Center Let's Launch! is Challenger Center's first Flipped Classroom series. Join Maya and her friend B.U.D as they learn about planetary science – Mars, the Sun, Near-Earth Objects, the Moon, and the Solar System. Each course includes an 8-10-minute animated video accompanied by three lesson plans for use in the classroom. Learn more
Fossil Dig activities with Dinosaurs Rock! Now offering Fossil Digs, At home educational activities to keep the kids busy for hours. Dig, find amazing specimens, discover prehistoric insects, break open crystal filled geodes.... You can get these at ready kits which are available for home schooled kids. Learn more
Ask A Geologist web series! Rutgers Geology Museum has launched a new Live Stream web series called "Ask A Geologist". This webinar will be held twice a week for the duration of the self-isolation period to help provide parents and educators with some exciting geology and science content. Learn more
Science Made Fun! High Touch High Tech is featuring an experiment of the day. They also bring science programs to schools, childcare centers, camps, etc. Experiment Example: Learn How to Create Your Very Own Igloo. Igloos are shelters traditionally created by the Inuit people, typically carved out of blocks of snow. Create a miniature version right at home! Go to: Sugar Cube Igloo. Learn More. Click here for daily experiments.
Contact: Contact Pisciotta at info@sciencemadefunnnj.net, 973-464-2009. 24 Lindy Place, Old Tappan, NJ 07675.
Snapology of Monmouth County has begun teaching our STEAM classes online so kids(ages 5-14) can interact with each other online via video and participate in STEAM LEGO building lessons. We are also beginning Virtual Playdates, so kids can see their friends and classmates during a private Online Class.
William Paterson University's Youth Programs offers Online Courses with Live Teachers In April and May we will have a Coding Sampler Course and a Game Design Sampler where students can try out a different lesson each week from our most popular summer courses. Students will have access to live instructors each afternoon Monday through Thursday and 10 hours of video tutorials in an online learning portal. During the Spring only, registration will be directly through Black Rocket. Please use the coupon code below when registering for either the sampler or the self-guided course below. WILLYPYOUTH.
Contact: Iris V. DiMaio at youthprograms@wpunj.edu.973-390-0340. 1600 Valley Rd g008, Wayne, NJ.
Learn More
Online Nature Lessons! The Tenafly Nature Center is offering FREE online content everyday at 10:00am & 2:00pm. Content includes recycled arts and crafts, nature story time, live animal encounters, lessons based on nature learning and even guided nature walks and exploration! Join TNC to learn about the outdoors from the comfort and safety of your home. Learn more at Facebook. Some videos utilize Facebook & Instagram LIVE while others are videos posted to our Facebook page. If you are a teacher, we are also offer Zoom lessons for children Pre-K through High School. Lessons are 40 minutes but can be adapted.
Contact: Jennifer LoDico at info@tenaflynaturecenter.org, 201-568-6093. 313 Hudson Avenue, Tenafly, NJ 07670.
Bring the wildlife to your house Or your classroom! Have a virtual experience with Rizzo's Wildlife.Our friends at Rizzo's Wildlife miss their job as wildlife educators and they want to continue spreading their love of animals remotely. If your kids want some quality time with presenters and animal programs catered to your individual needs, call them for their live programs. They can bring a completely virtual program to your home or your classroom, remotely of course. Rizzo's Wildlife is offering live programs through the Google Hangout platform! Please contact Rizzo at: 973-586-0444 for questions and booking. Please check their Facebook Page to catch some free live shows!
NASA Kids Club - play games and learn about NASA. Find fun experiments to do at home: Build your own Spacecraft, Solve Space Puzzles, Download fun space coloring sheets. Play "Explore Mars" game.
NASA Science Space Place - online site for children to explore earth and space, links to crafts, games, videos (look at Cosmic Colors through a viewer, write your own adventure story about surfing in space).
NASA STEM - so much cool science information for children Grades K to 12. Find appropriate school age materials. Topics cover: What is Earth?, What are Wind Tunnels?, What is a Rocket?. Also, learn about NASA 3D printing resources.
National Geographic Science for Kids - find science facts, learn how the world works, human body, biology, chemistry, physics, natural history and more. Discover the wonderful world of science. Access science experiments, videos, articles and more. So many cool experiments you can try at home: Upside-down water, Floating Penny, Make a Squishy Egg.
National Geographic Science Animals - Learn about animals: mammals, fish, Giant Pandas - what do they eat?; Great White Shark - How long is a baby shark?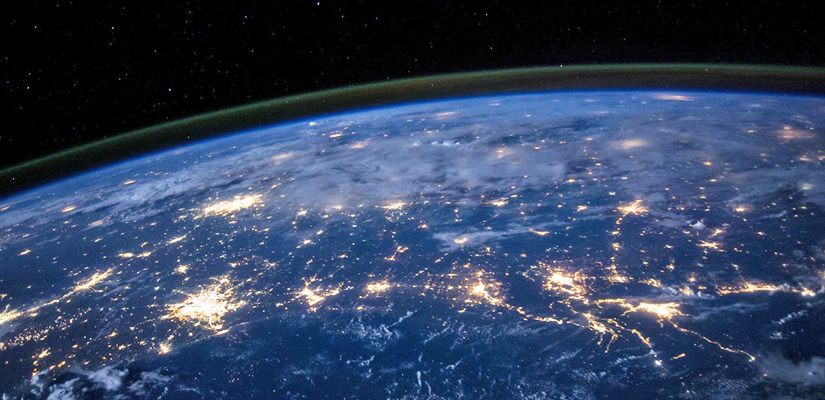 National Geographic Explore Space - What about Space & Exploration? Kids can take a journey to Mars, Jupiter, Saturn, the Moon Landing and more! New Jersey Center for Teaching & Learning - giving access to STEM education; free classroom teaching materials, from Kindergarten all the way to High School AP Biology, Chemistry, Physics.
PBS Science! Kids - fun science experiments designed for children while learning more about science and technology
PBS Science Games - many science games for the younger kids to play online: "Finball Friends", "Dress that Rhino", "Hamster Run", "Hermit Shell Game" and more.
Science for Kids - a FREE science network for kids. To help your child understand science. Here you will find articles, experiments, facts, worksheets, games, videos, projects and more!
Science Fun for Everyone - check out Science experiments for kids that you can do at home (Orange Fizz, make Home Made Play Dough, Rainbow in a Glass)
Science Journal for Kids and Teens - Hundreds of scientific articles written by kids and approved by scientists. Elementary school through high school. Lesson ideas, videos, and more!
Smithsonian Air and Space Museum Online Exhibits - View cool exhibits online. Among them: "Out of this World" features past space highlights, "America by Air" explores the history of air.
INTERESTED IN STEM and STEAM Lessons: Link to:
Where To Access Remote STEM Lessons In NJ While In Quarantine