What makes Enrich Learning different?
Meditation and Stress Management: We offer free 20 minutes of meditation before each learning session to help reduce typical school day stress and to prepare students mind for effective learning.
No Assessment Necessary: We understand that children go through test anxiety and hence taking a comprehensive assessment is not necessary prior to enrolling. Students are tested during the part of their program using standardized tests.
No Cookie Cutter Programs: Enrich Learning is NOT a franchise hence we have the advantage of truly individualizing our programs by incorporating different teaching methods to cater to each student's needs.
Open Communications: Our learning management system gives teachers the option of sharing daily lesson notes with parents. Parents can also schedule an in-person meeting with teachers as necessary.
Expert Teachers: Our teachers strive to understand the student's strengths and offer them various opportunities to stimulate thinking through unique methods of coaching, mentoring, teaching, and counseling.
Enrich Classes: We offer a range of enrichment classes under one roof; which means parents don't have to drive their children to different locations.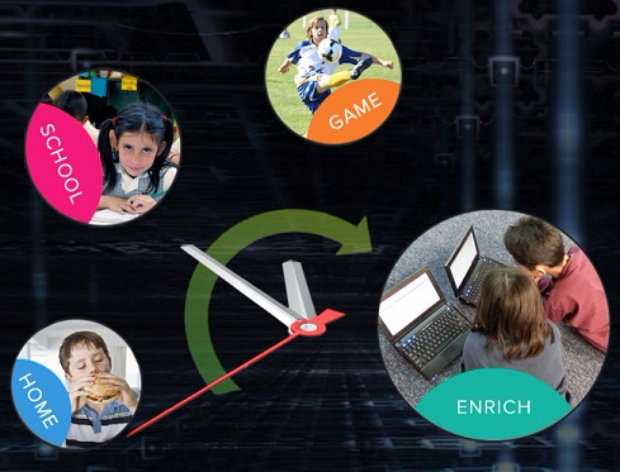 Because Learning is lifelong…To maintain the enthusiasm for lifelong Learning what can we do?
Academic coursework provides a foundation for your child's success in life. Enrich believes in the importance of blending mindful learning with different learning methods in our students. To help students de-stress and calm their mind before beginning their classes, every student participates in a free 20-minute meditation session. We offer individualized tutoring in Reading, Writing, Math and Sciences of all levels. At Enrich, we also help kick start the college application journey by helping our students prepare for the ACT, SAT, and/or AP Exams. Along with test prep, college counseling is also offered. Unlike a typical franchised tutoring center, we have the advantage of truly individualizing our programs for each student's needs in any program they choose from.
At Enrich, we have complemented academics with enrichment classes in our aftercare program and soaring Saturdays that involve kids in arts, problem-solving and important life skills for an overall personality development. Through our STEAM programs such as Robotics, Arts, and Math Olympiad students are given the opportunity to learn skills otherwise not taught at school while having fun. At Enrich, we also reintroduce kids to boards by teaching them to play Chess, Scrabble, and other games to improve concentration and strengthen problem solving skills. Every Friday, we discuss an age appropriate topic focused on tips to strengthen one's personal, interpersonal, and leadership skills and occasionally guest speakers/experts are invited to speak on various topics.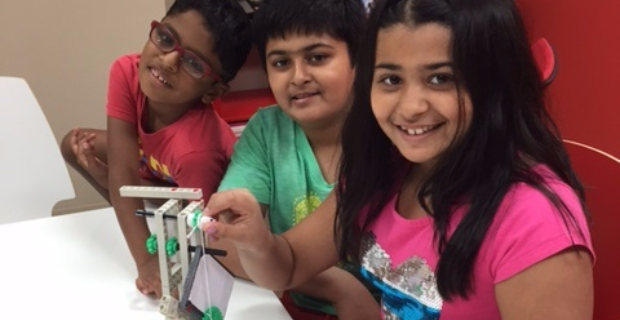 Enrich Learning is holistic approach to your child's learning needs. To maintain the enthusiasm for lifelong learning, at Enrich, we offer students rich learning experiences through different approaches like brain-based learning, game-based learning, project-based learning, and collaborative learning. With our teachers who are committed in helping each child grow, Enrich Learning helps instill in children a love for learning. After all, learning is lifelong!
Enrich Learning