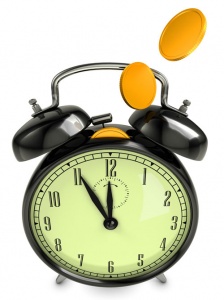 Special Events and Fundraisers are a great way to increase more student, school & parent involvement. When schools/PTA's fall back on the same fundraisers year after year, parents and children get bored and fundraising interest decreases. Consider these ideas to help "pep" up your fundraising program.
Start by defining your goals-
To create a fun event that people want to participate in
To increase school/team funds while increasing parent involvement
Fundraisers and Special Events can take place either on school premises or at an off-site destination.
School Premise Fundraising Ideas:
Celebrate your School's Birthday with a Party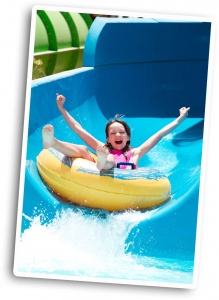 Have a large cake, balloons, hats and bounce house. Consider selling school t-shirts or wristbands which raise funds and school spirit. Enhance the party with entertainment. Consider a dunk tank. Ask the principal, teachers or lunch aides to volunteer to be the dunkees. Every kid will want a ticket to dunk their favorite or least favorite teacher!
Game Night
Host a trivia game show. Test knowledge about local school facts, teachers etc.. Have grades compete against each other. Bring in other games and amusements that let kids and families compete.
Ice Cream Social
Invite families to come after dinner to a Make your own Sundae night. Team this idea up with volleyball night. Or bring in face painters, clowns, jugglers, magicians and other entertainers to keep the night fun and lively.
Family Portrait Day
Invite a local photographer to set up a photo booth portrait studio. Photographers will donate a portion of the fee to the school. Families get something they always want - a great family portrait - and the school raises money.
Family Night
Schedule a special assembly or entertainer to your school for an evening show. Combine this night with book fairs, bake sales and other activities to further increase fundraising.
Consider Hosting your Fundraiser off site: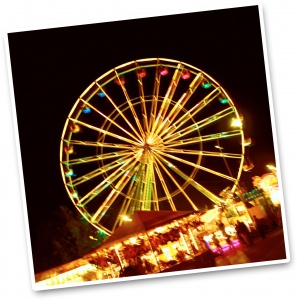 Did you know many venues will help you with your fundraising if you plan a special school night with them? Destination fundraisers usually work one of two ways.
A Special School Night
A special night where the school/class/ team hosts a destination event. Waterparks, amusement centers, bounce places, restaurants, hayrides and farms will share a portion of ticket sales with the school. This is a win-win. Families have a great night out and the school raises money.
Specially discounted School Passes
Many venues offer special school discounted passes to be used at a later date. A portion of the ticket sales go back to the school. Theater shows, waterparks, bounce centers, amusement centers, skating arenas and parks, bowling and other fun centers will customize a school package just for you.
After you decide on what type of event you are going to host the next most important planning component is COMMUNICATION.
How will you let students and families know about your event?
Consider assigning a chair to handle this critical piece of your fundraising effort. And don't forget to include the 5 W's in all your messages — Who, What, Where, When and Why. Your event is only successful if people know about it!
Communicating about the event doesn't end when the event is over. Post pictures of your event on facebook, school newspapers, newsletters and the school/PTA website. Ask your local paper to cover the event.
When everyone sees how much fun everyone had, they won't want to miss your next event!