Halloween is here and one of the best ways to celebrate this spooky holiday is by creating your own Halloween costume. Aside from the fact that it may save you a lot of $$$, these cheap Halloween costume ideas will score big at any costume contest (because they love home made ones). Plus you'll find this creative process to be fun and entertaining, and the kids will absolutely be proud of their unique and personalized creations!
We've gathered these 12 DIY Halloween Costumes (borrowed from Pinterest with links for details). Hopefully, these ideas will spark other innovative costumes! Use your imagination as these could be appropriate for all ages from toddlers, teens and even adults; and you can organize a group costume around the same theme! You'll be amazed at how easy it can be, and even more amazed that you can make it simply with materials that's just lying around in your house.
DIY Train Halloween Costume
Does your child love trains? Then this is the perfect costume for your little one! You'll need to start with a cardboard box and get creative with scissors, glue, and paper. This train costume will surely win any costume contest! For other ideas using cardboard boxes, link here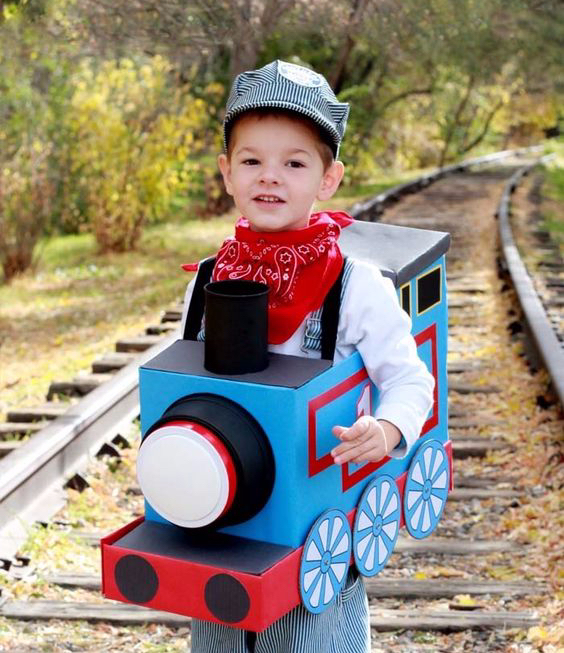 https://www.pinterest.com/pin/650699846168100853/
DIY Tinkerbell Costume & Hair
Not only is this Tinkerbell costume easy and affordable to make but it's super cute! Your daughter will be the most adorable fairy of all the land!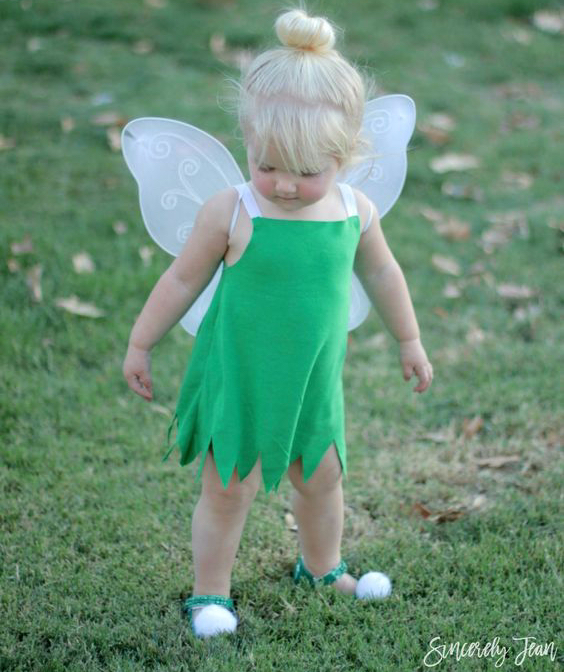 https://www.pinterest.com/pin/650699846168100904/
DIY Tornado Costume
Oh no! A Tornado is coming, oh wait it's just a cute little kid dressed up like one. This costume is not only unique but cute too! This can be made for any age.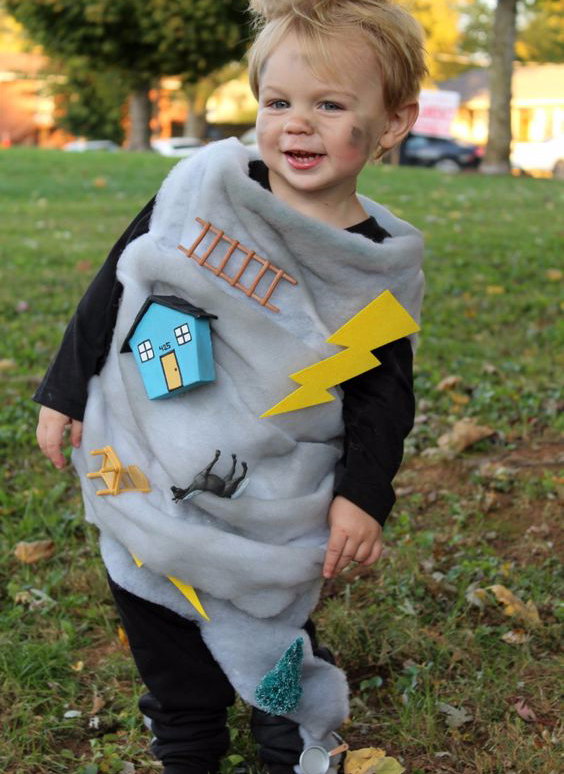 DIY Gumball Machine Costume
Blow bubbles with this super sweet costume! This costume is colorful, fun, and easy to make.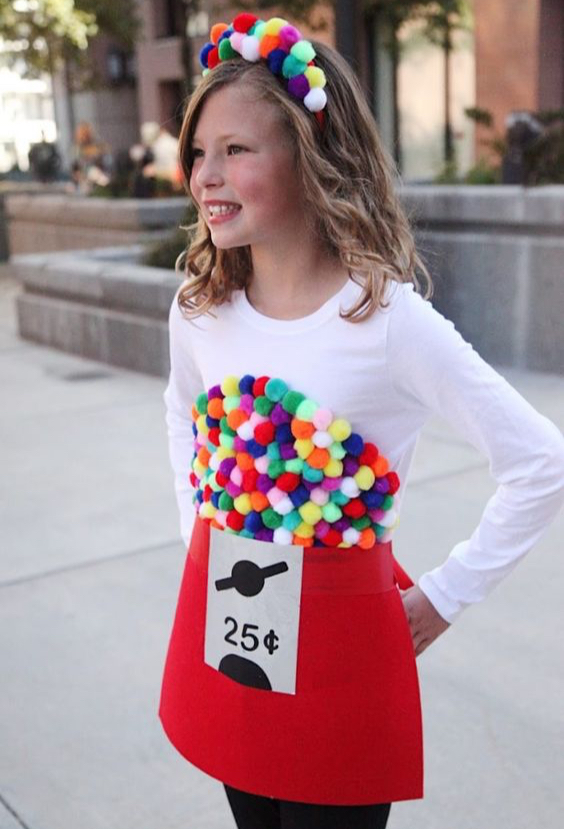 https://www.pinterest.com/pin/650699846167912499/
DIY Ghost Costume
Need a last minute costume idea? Well here you go! This easy costume can be put together very fast but still look Boo-tiful!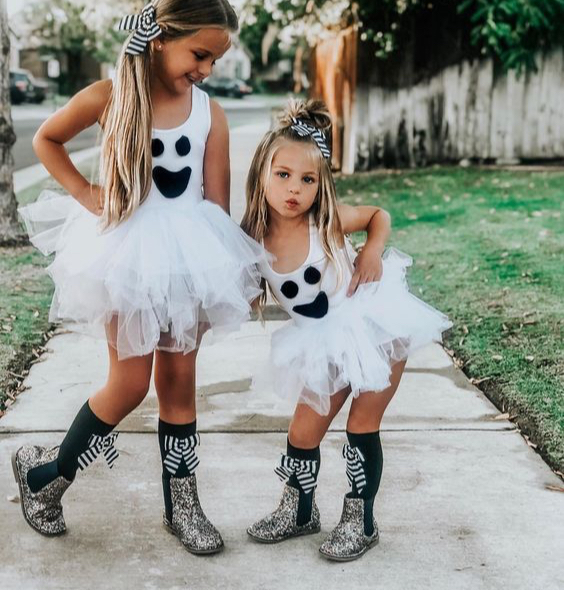 https://www.pinterest.com/pin/650699846168100642/
DIY Scuba Diver Costume
Take your costumes under the sea this Halloween. Your child can be a starfish, mermaid or even a shark! Dive deep into the many undersea possibilities! This is a great way to repurpose those soda bottles!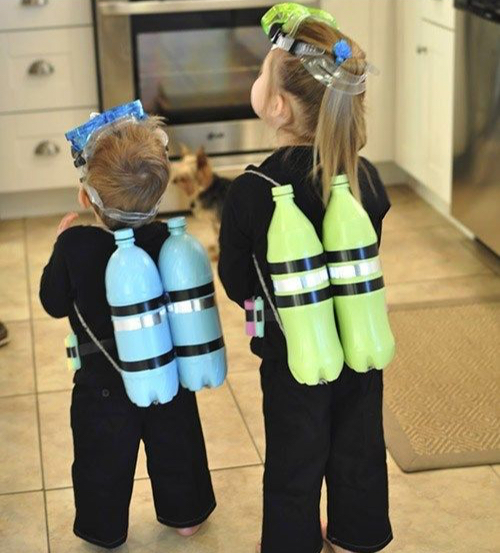 https://www.pinterest.com/pin/650699846168100696/
DIY Wrecking Ball Crane Costume
Tear that building down with this cute wrecking ball crane costume! They can even use the wrecking ball pumpkin to collect their candy Trick-or-treating, how cool is that?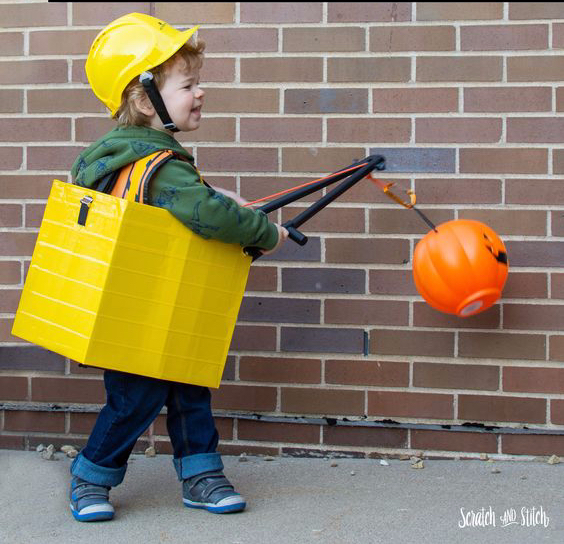 https://www.pinterest.com/pin/650699846167912580/
CARDBOARD THIS! .... DIY Cardboard Spaceship Costume
3-2-1 Blast Off!! This spaceship costume is out of this world! Your child will look amazing flying through the streets during Halloween!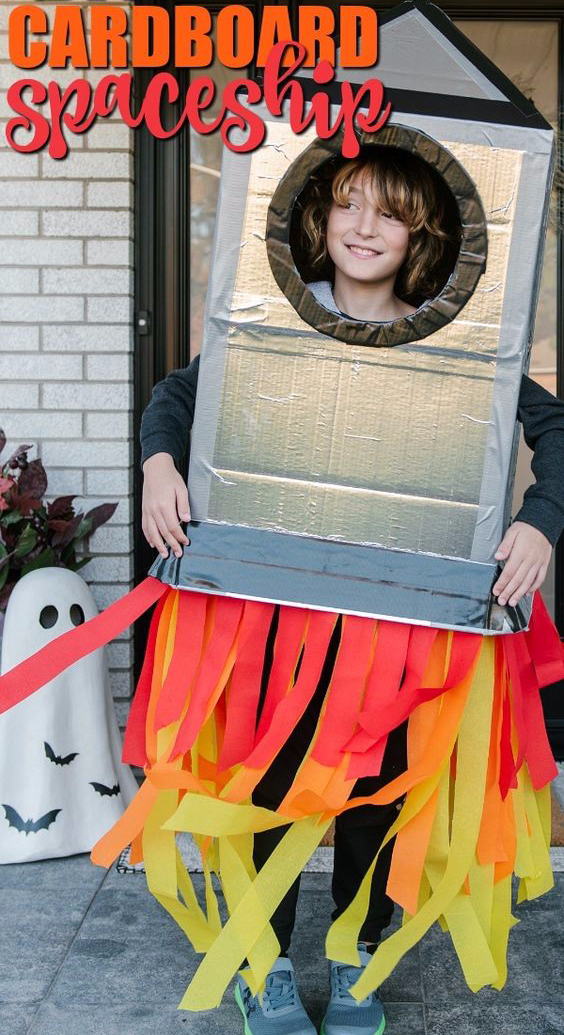 https://www.pinterest.com/pin/650699846167912610/
Dress up as your favorite FOOD item
DIY Toddler Taco Costume
What a treat! This taco costume takes taco Tuesday to a whole new level! It's fun, cute, and most importantly makes you crave tacos!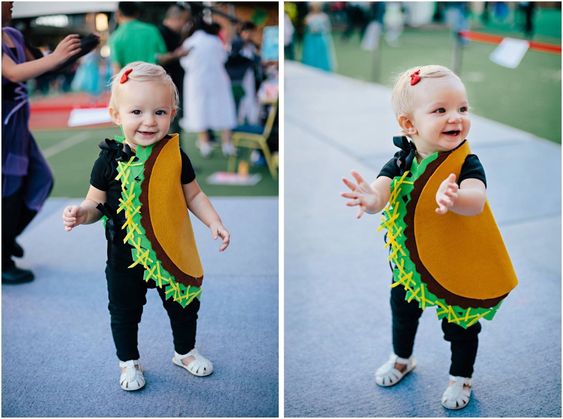 https://www.pinterest.com/pin/650699846168100791/
A Harry Potter themed costume...
DIY Hedwig Baby Owl Costume
Woo Hoo! I don't think this costume could get any cuter! This costume is for those Harry Potter enthusiasts out there. It's easy to make and will come out looking amazing! Great to go along with the Harry Potter group. This is a no sew costume.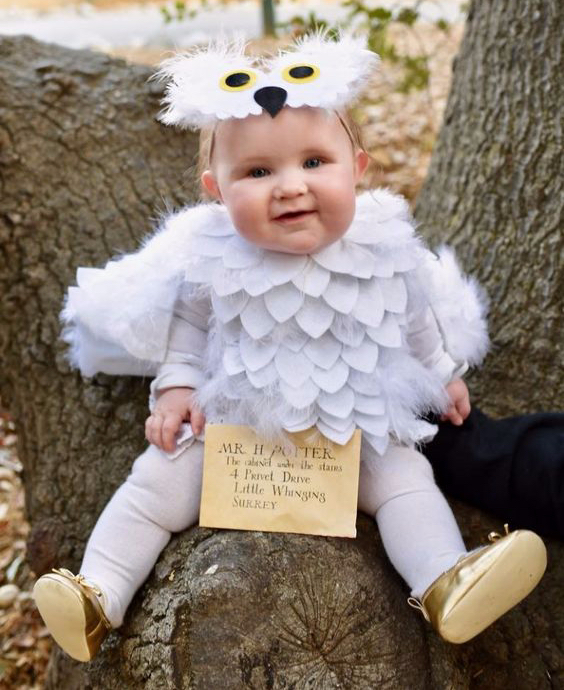 https://www.pinterest.com/pin/650699846168100847/
Be one of Santa's Reindeers
DIY Toddler Deer Antlers and Costume
Oh Deer! This costume is adorable. Run door to door in this deer costume to collect as much candy as possible! You will win cutest costume of the evening for sure!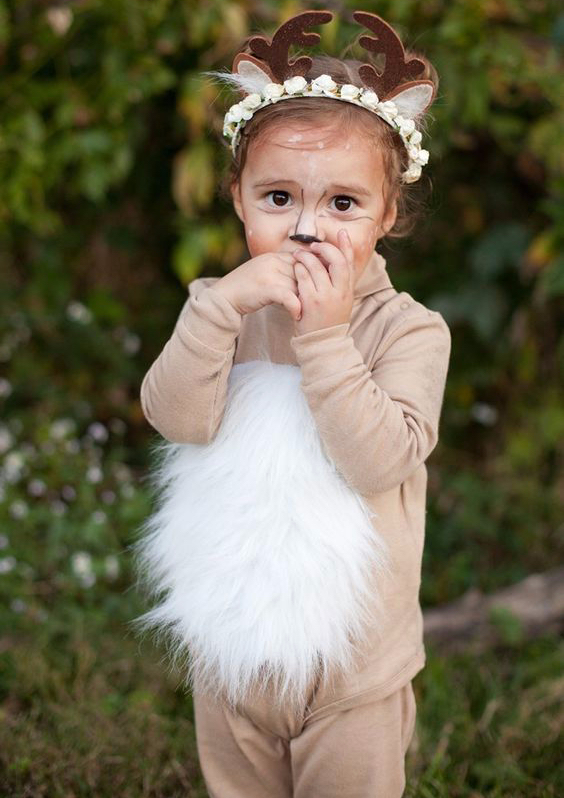 https://www.pinterest.com/pin/650699846168100823/
DIY Werewolf Halloween Costume
Is it a full moon? If so that means the werewolves are out lurking in the night. This costume is perfect for Halloween night. It's so easy to make and your child will love it.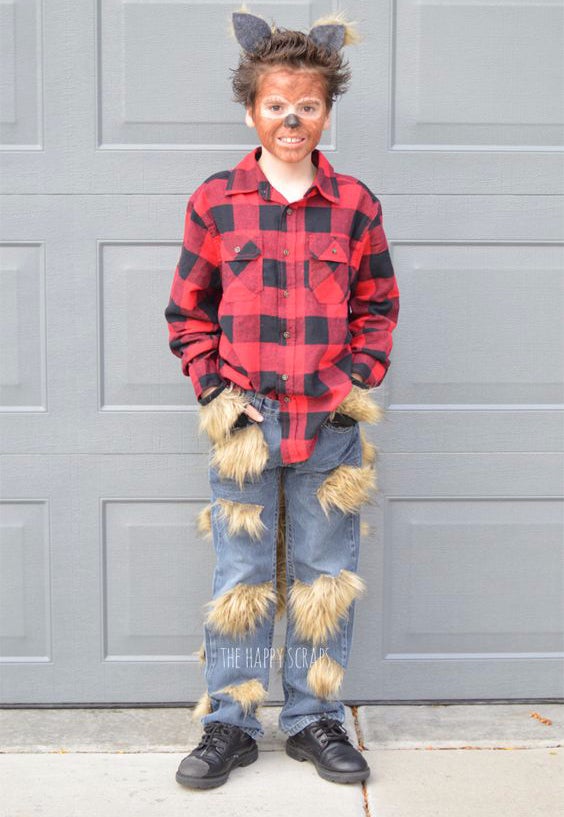 https://www.pinterest.com/pin/650699846167912396/