Held virtually this year on Saturday, January 30, 2021 - 9:30AM - 2PM.
If your child loves dinosaurs, fossils fun activities, don't miss this virtual Open House at Rutgers University Geology Museum. It's their 53rd Annual Open House and it'll be held virtually this year. Join them for a day of paleontology-themed lectures and activities! Events and activities will be held on Zoom, Webex & Facebook.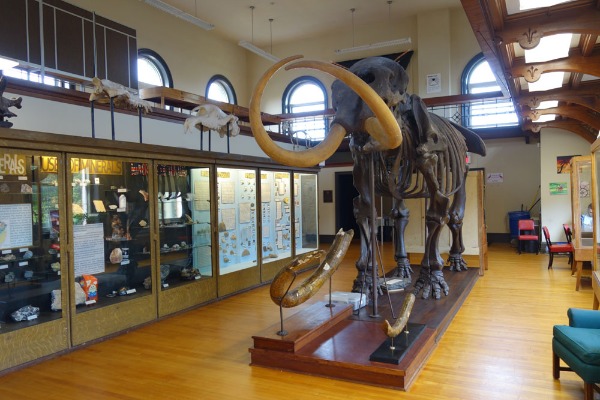 What's happening on this day?
Your kiddos should be prepared for some fun children's activities throughout the day. But as you know, this will all will be held on Zoom. You must pre-register for this event. The Rutgers Geology Museum staff will be running two fun activities from 9:30-11:30AM and then from 1:00-2:00PM. They will provide a list which will be made up of simple to find and easy household items, in order to build something. Go online for the activities lists. Plus prepare for some Dinosaur Trivia and arts and crafts Origami! What a great way to keep your child entertained.

Love minerals? The museum staff will be holding a Virtual Mineral Sale, held auction-style on Facebook. Event will run from 9am - 8pm. If you haven't experienced an auction, this is a great way to begin. Whatever you buy, will be picked up at the museum. This will be a neat way to find reward your child!
Expect lots of learning too! A set of Lecture Series will be organized throughout the day, and held on Webex as well as Live-Streamed to Facebook. Link for details below:
10AM - 11AM: "Unraveling the Evolutionary...Relationships of Early Echinoderms" Dr. Sarah Sheffield, Assistant Professor at the University of South Florida
11:30AM - 12:30PM: "The Long Walk from the Carboniferous: Mysterious Fossil Tracks are Rediscoveredafter 87 Years". Carl Mehling, Senior Museum Specialist at the American Museum of Natural History, Division of Paleontology
1PM - 2PM: "The Gray Fossil Site of Tennessee - A Unique Record of Prehistoric Life in the Pliocene of Eastern North America". Dr. Joshua Samuels, Curator at the Gray Fossil Site and Museum & Assistant Professor at East Tennessee State University
https://geologymuseum.rutgers.edu/museum-events/annual-open-house