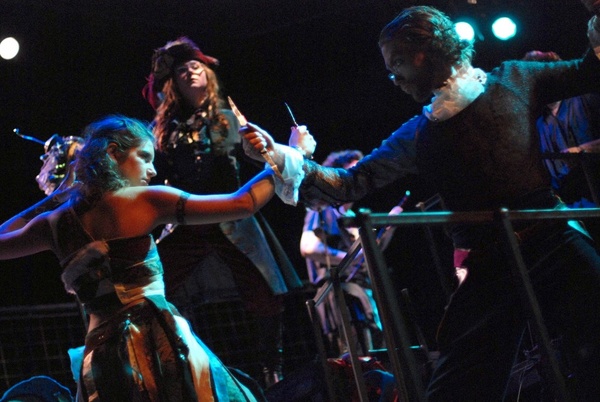 Cresskill Performing Arts is thrilled to announce a new Stage Combat Workshop, beginning in November, for students age 8 and up. Jacob Pressley, just back from a tour of the Western U.S., will teach this special class.
"Stage Combat is the illusion of combat that is precisely choreographed and rehearsed but performed as if it is happening for the first time. In this 8 week beginner's Stage Combat workshop, we will learn proper technique and safety, as endorsed by THe Society of American Fight Directors (SAFD), in order to learn basic combat and tumbling such as punches, grappling and diving rolls.At the end of this course students will perform a choreographed fight showcasing their new skills."
We also have a new Acting/Theater Games class on Tuesdays for age 6 - 9, also a workshop class. Tomas Ruiz is teaching this one, who is about to debut an original musical in New York City.