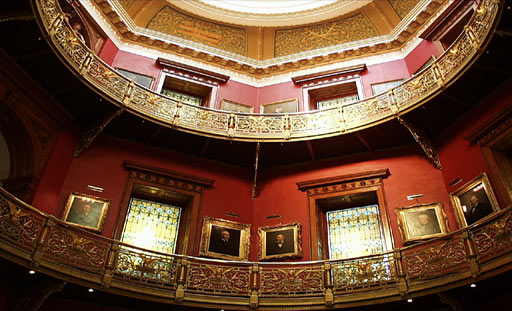 Presidents Day was February 13th – but here at NJ Kids, we decided one day wasn't enough to celebrate our nation's 44 Presidents. We also challenged ourselves to see if we could somehow connect each president to New Jersey (or the tri-state). Well, we did it – in big ways and small (yes, some links are a bit creative!). So, regardless of your political affiliation– enjoy NJ Kids Presidential Journey through New Jersey…and Beyond!
George Washington (1789-1797) – American's 1st president, Washington and his army spent the winter of 177-80 in Morristown. Walk in his footsteps at the Morristown National Historical Park.
John Adams (1797-1801) –Take a weekend trip to Philadelphia, our nations first capital. Stroll along Independence Mall and stop at the first official President's House.
Thomas Jefferson (1801-1809) – Jefferson was the key author of the Declaration of Independence – and an avid stargazer. You can check out the stars at the Newark Museum's Planetarium.
James Madison (1809-1817) – Madison attended the College of New Jersey, now Princeton University. Enjoy the campus and the Princeton Art Museum.
James Monroe (1817-1825) – As a Lieutenant in the Army, Monroe was wounded at the Battle of Trenton. Visit Washington Crossing Historic Park – the preamble to the Battle of Trenton.
John Quincy Adams (1825-1829) – An alligator lived in the East Room bathroom for 2 months…so why not head to the Turtle Back Zoo in West Orange and visit their alligators!
Andrew Jackson (1829-1837) - Jackson spearheaded the expulsion of Native Americans – turn a negative into a positive and learn about American Indians through artwork at the Montclair Art Museum.
Martin Van Buren (1837-1841) – Parents across NJ want to scream when their kids shrug and mutter, 'Okay' – but did you know that Van Bureen was nicknamed Old Kinderhook (his place of birth) - soon abbreviated to OK. The word 'okay' is actually quite presidential!
William Harrison (1841-1841) – Harrison was inaugurated on a cold, wet day, and died a month later from pneumonia. If the cold weather's got you down, head indoors to Sahara Sam's in Berlin for some warm, water fun!
John Tyler (1841-1845) – Tyler's was an avid horse lover – his favorite horse was named 'General'. If you've got an equestrian in your family, check out the year round programs at Seaton Hackney in Morristown
James Polk (1845-1849) – Did you know the 11th President was homeschooled? If you're looking for educational programs for homeschooled youngster, check out Fernbrook Farms Educational Center in Chesterfield.
Zachary Taylor – Another famous equine lover, Taylor's horse, Whitey, was known for grazing on the White House front lawn! Indulge your horse lover in an overnight or weekend trip at Rocking Horse Ranch Resort in Highland, NY.
Millard Fillmore (1850-1853) – As an animal lover, Fillmore founded the Buffalo, NY chapter of the ASPCA. To celebrate his desire to help rescue animals, take a hike at the Woodford Cedar Run Wildlife Refuge in Medford.
Franklin Pierce (1853-1857) – The 14th President got a 'shout out' in Ulysses S Grant's memoirs – Grant recalled General Pierce from the Mexican War as 'a true gentleman and a man of courage." Take a tour of the Grant Memorial in NYC.
James Buchanan (1857-1861) – The King of Siam had wanted to send Buchanan two elephants (they never arrived!) – get into the 'stomping' spirit of a herd of elephants at a pounding good time at "Stomp" in NYC.
Abraham Lincoln (1861-1865) - On February 21, 1861, President-elect Lincoln delivered a speech at the New Jersey State House in Trenton – take a guided tour of this historic building.
Andrew Jackson (1865-1869) - The first president to be impeached, Jackson was said to have befriended a family of mice. Share his love of small rodents with a visit to the Mouse House at the Bronx Zoo.
Ulysses S Grant (1869-1877) – If you've already made a trip to the Grant Memorial, head to Burlington for a glimpse of the Grant Family home. Located at 309 Wood Street.
Rutherford Hayes (1877-1881) – Hayes owned Jersey cows – so head on over to Bobolink Dairy Farm in Milford for a weekend tour of the farm and learn about the milking and dairy process.
James Garfield (1881-1881) - Garfield was one of several presidents born in a Log Cabin – create your own edible log cabin at Imagine Thats in Florham Park on 2/18.
Chester Arthur (1881-1885) – In December 1881, Arthur appointed Frederick Theodore Frelinghuysen as his Secretary of State – enjoy a winter hike at Frelinghuysen Arboretum in Morristown.
Grover Cleveland (1885-1889) – Born in Caldwell, visitors can step inside the Grover Cleveland Home and take a self-guided tour, review period artifacts and even play games popular during Cleveland's lifetime.
Benjamin Harrison (1889-1893) – Harrison favorite pet was a goat, named Whiskers. Learn how animals keep themselves warm in the winter at Terhurne Orchard on 2/19. (Goats have fur, don't they?)
William McKinley (1897-1901) – After McKinley lay dying from an assassin's bullet, an x-ray machine was sent from NJ by its inventor, Thomas Edison. Get an up close and personal look at hundreds of Edison's inventions at his lab at the Thomas Edison National Historical Park in West Orange.
Theodore Roosevelt (1901-1909) – An ardent conservationist, Roosevelt was one of the founders of the Natural History Museum in NYC. Spend a day exploring the museum!
William Taft (1909-1913) –The 27th president was the first president to throw out a baseball at the first game of the season. Got a baseball fan in your house? Mark your calendar – the Yogi Berra Museum and Learning Center is hosting a children's program on 3/2 on Satchel Page and Joe DiMaggio.
Woodrow Wilson (1913 -1921) – Wilson established the National Park Service – and here in NJ, there are 9 National Parks, 1 National Heritage area, 11 Natural Landmarks and 55 National Historic Landmarks.
Warren Harding – (1921-1923) When Harding died, newsboys across the country collected 19,000 pennies that were melted and sculpted into a statue of his dog, Laddie Boy. Glimpse other sculptures at the Grounds for Sculpture in Hamilton.
Calvin Coolidge (1923-1929) – While Coolidge was in office, Charles Lindberg made his famous solo flight. Learn about Aviation at the New Jersey Aviation Hall of Fame at Teteboro Airport.
Herbert Hoover (1929-1933) – The 31st president was a Mining engineer; take a field trip to the Sterling Hill Mining Museum in Ogdensburg.
Franklin Delano Roosevelt (1933-1945) – The president who served the longest, FDR lived in Hyde Park, NY; visitors can still tour the Home of Franklin Roosevelt (a great day trip).
Harry Truman (1945-1953) –President at the end of WWII, Truman was instrumental in the creation of the UN. Head into NYC and take a guided tour of the United Nations!
Dwight Eisenhower (1953-1961) – Remembered for signing the Civil Rights Act of 1960, Eisenhower was a great lover of golf! Celebrate this great game, even in the winter at Monster Golf.
John F. Kennedy (1961-1963) – The Kennedy's owned more than 20 pets in all – horses, a cat, birds, hamsters and a rabbit. If you have a rabbit loving child, don't miss 'Bunnicula' at the DR2 Theater in NYC, 2/8-4/18.
Lyndon Johnson (1963-1969) – LBJ met the Russian Leader Premier Kosygin at Glassboro College (now Rowan) to discuss US-Soviet relations. Stroll around the campus, then head to the nearby South Jersey Museum of American History.
Richard Nixon (1969-1974) – During Nixon's tenure as President, astronaut Neil Armstrong became the person to walk on moon. Soar into space at the New Jersey State Museum's Planetarium.
Gerald Ford (1974-1977) – After an outbreak of Swine Flu at Fort Dix, Ford ordered a national inoculation against the disease. Although Dix is not opened to visitors, tour another historic fort, including Fort Lee, Fort Mott or Fort Hamilton.
Jimmy Carter (1977-1981) – Carter's daughter, Amy had a tree house built at a the White House – and our children can get a bird's eye view on the 'Out on Limb' canopy walk at the Morris Arboretum in Philly.
Ronald Reagan (1981-1989) – Married to Nancy, you can create your own 'Nancy Memories' at 'Fancy Nancy – The Musical' at BergenPAC on 2/17.
George H.W. Bush (1989-1993) - Curl up with a good book – the wife of President Bush was a devoted literacy advocate - and even wrote a book about their dog, Millie.
William Clinton (1993-2001) – And in celebration of the Clinton's cat,Socks, spend an afternoon with the kids making your own Sock Puppets.
George Walker Bush (2001-2009) – Born in New Haven, the 43rd president and his family then moved to Texas – but you can check out some of Southern Connecticut's sites, such as Mystic Seaport and the Mystic Aquarium.
Barack Obama (2009-) Our current president had the childhood dream of being a basketball player….so but why not take the kids to see the Harlem Globetrotters at the IZOD Center on February 15-16th