Summer is here but the kids don't have to stop learning. We have picked 7 top attractions with new exhibits that will not only entertain the kids but they might learn something too. Travel back in time to explore the dinosaur era, take a walk on the wild side and learn about new animals, or bring history lesson to life. The kids will thank you after visiting these cool places.
Travel back in time and discover the new Field Station Dinosaurs location. Walk along the trail to see 32 life-sized dinosaurs and participate in full schedule of fun activities all day long from story times, fossil digs, scavenger hunts and dinosaur shows. There is also a short film "Walking with Dinosaurs: 3D" that brings the prehistoric world to life, creating creatures as realistic as the living animals we see in wildlife documentaries. Overpeck County Park 40 Fort Lee Road, Leonia
Explore the forces of gravity and speed at Sahara Sam's newest addition the Tut's Twisters. Fly like history's most famous pharaoh down these dual head-first mat racing slides. The first of their kind in New Jersey, these slides sit side-by-side and are 5 stories high. Another new attraction is a leisure pool fit for the Queen of the Nile. Relax in style in the calm of Cleopatra's Cove which features built-in bench seating.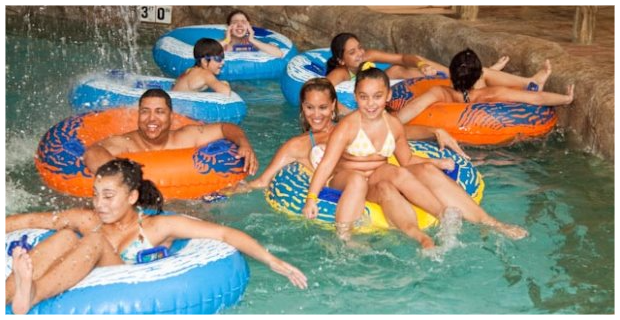 Learn the history and get a whole new appreciation for golf at the United States Golf Association Museum where they have the nation's largest and most significant collection of golf artifacts and documents. Brush up your geometry skills on the Pynes Putting Course, inspired by the world-renowned Himalayas putting course in St. Andrews, Scotland. The green includes humps and swales to offer a challenging and entertaining experience, including the opportunity for you to putt with replica antique clubs and balls. The USGA Museum is located at 77 Liberty Corner Road, Far Hills.
Back by popular demand dinosaurs rule again at Dinosaurs Unearthed in the Academy of Natural Sciences. Roaring, moving, life-size animatronic dinosaurs invade the Academy for a multi-sensory experience for the whole family. There are brand-new interactive experiences such as a multi-touch table and a scale that tells you how you measure up to different dinosaurs. A Dino Detective touch-screen quiz, chances to control dinosaur movements, and other activities encourage exciting hands-on exploration. 1900 Benjamin Franklin Parkway, Philadelphia, PA
A single feat by Charles Lindbergh in 1927 changed his life and the world forever. Against all odds and with the support of a very few, he flew alone in a single-engine plane across the wide Atlantic Ocean by dead reckoning. Morven Museum & Garden is featuring a new exhibit called "Charles and Anne Morrow Lindbergh: Couple of an Age" now through October 23. The exhibit presents the story of the Lindberghs using photographs, rarely-seen objects, and other interactive components. Recommended for kids ages 12 and up. 55 Stockton Street, Princeton
Take a walk on the wild side to learn all about the new animals calling the Turtle Back Zoo home. They have recently added four African giraffes, sea lions, and a string ray touch tank. Also in the works will be a new Sea Turtle Rescue Center. The new, 15,000-square-foot facility will be constructed next to the Sea Lion Sound exhibit. It will have five recovery tanks, a "head start" display for cold-stunned juvenile turtles, and life support systems and rehabilitation areas for sicker turtles. Turtle Back Zoo is at 560 Northfield Ave., West Orange.
Test your pop culture knowledge with a trip to Madame Tussauds in NYC. Get up close and personal with over 220 life-like wax figures of the biggest stars and icons in entertainment, sports and history. See all six James Bond characters or take a lesson from some of the greatest intellectuals in history! Study E=MC2 with Einstein, let Maya Angelou inspire you and explore your abstract side with Salvador Dali. It's your chance to shape history with the greats. Step inside the top secret command center to unlock your powers alongside the Hulk, Spider Man, Thor and more. Pass their tests and advance to the thrilling finale, the Marvel Super Heroes Cinema 4D Experience. 234 West 42nd Street (between 7th and 8th Avenues)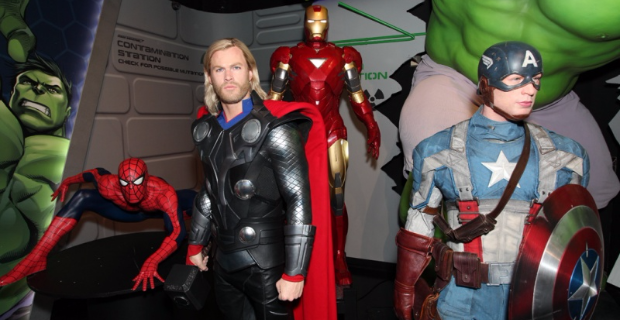 Special Tip: Blue Star Museums offer free admission to the nation's active-duty military personnel and their families, including National Guard and Reserve, from Memorial Day through Labor Day. Check out the list of New Jersey ones you can get into free: https://www.arts.gov/national/blue-star-museums#!NJ