Fun Attractions, Exhibits & Getaways President's Day Week 2020
This year President's Day falls on Monday February 17, 2020 and this holiday honors all past and current U.S. presidents. Most New Jersey schools are off with a long weekend; some schools even have the whole week off. There are many things to do with kids this president's day, go visit fantastic museum exhibits, experience family friendly attractions, plan a holiday getaway, or enjoy outdoor winter fun. There's something for children of all ages to explore. Check NJ Kids calendar for more events.

President trivia: Name the four presidents on the face of Mount Rushmore?
*Answer: George Washington, Thomas Jefferson, Theodore Roosevelt, and Abraham Lincoln.
1. National Constitution Center Presidents Day Weekend 2020
Saturday - Monday, February 15-17, 2020 (FREE Admission Monday February 17th)
Wonderful museum for the whole family! Family friendly programs and activities at the National Constitution Center: craft stations, games, trivia, story corner and more. Kids will learn about the role of the president and what the job involves. Visit Kids Town Hall on Mon. Feb 17th and meet Presidents Washington, Lincoln and Roosevelt. They will answer visitor questions. Voting booth activity. Participate in annual kids Presidential Costume Contest. 525 Arch St, Philadelphia, PA, 215.409.6600.
2. Crayola Experience
Ongoing (Special Feb 2020 Activities)
Nice day trip to PA from NJ. The Crayola Experience is a favorite family destination filled with creative interactive play. Over 25 hands on attractions. Learn how crayons are made, name and wrap your own crayon, star in your own coloring page, and so much more! Preschoolers ages 3 & 4 get in FREE on non-holiday weekdays during the month of Feb 2020 (proof of age required). Through Feb 28th, kids ages 3-12 can create and enter a board design in the "Color Your Wings" design competition. 30 Centre Square, Easton, PA, 610.515.8000.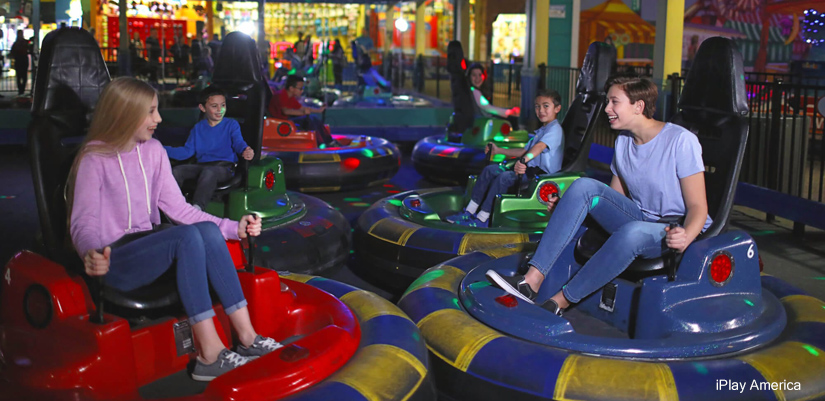 3. iPlay America - Get Inside the Fun
Daily, Monday - Sunday
Discover the WOW factor at iPlay America. The Jersey Shore comes indoors. Eat, ride & play at iPlay. Never boring because there are so many activities to keep the kids busy: laser tag, bumper cars, 4D theater, mini bowling, ropes courses, carousel, arcade games, and more! 110 Schanck Road, Freehold,NJ, 732.577.8200.

4. Jack Frost Big Boulder Ski Resort
Sunday, February 16, 2020, 8:30PM-10PM
Join us for a Firework show and a Torchlight Parade down the Trail! We offer Ski or snowboard daily this winter season. Buy tickets in advance at https://store.jfbb.com/
5. Presidents Day: The Messy Artist Mini Camp
Monday, February 17, 2020, 9:30AM-1PM
Ages 3-6. Drop them off at the Messy Artist Art Camp! Your child will experience our most talked about sensory stations as well as complete a take home art project. Story time, snack and lunch also included. So, register your child. 356 Route 10 West, East Hanover NJ, 973.378.2425.

6. Montclair Art Museum - Federico Uribe: Animalia Exhibit
NEW - Starting February 8, 2020 - June 21, 2020
Uribe the artist creates brightly colored landscapes and life-sized animal sculptures. Fashioned from colored pencils, shoes and shoelaces, plastic waste and recycled bullet shells. 60 pieces on exhibition. Plastic Coral Reef features hundreds of pieces of plastic waste. 3 South Mountain Avenue, Montclair NJ, 973.746.5555, montclairartmuseum.org
7. Living History: Meet the Presidents at New-York Historical Society Dimenna Children's History Museum
Saturday - Monday, February 15-17, 2020, 12PM-4PM
Free with Museum Admission. All ages welcome. Meet some of our earliest presidents, such as George Washington and James Madison, throughout President's Day Weekend. Discover how each president left his mark on the highest office of the land. Visit the new exhibition Meet the Presidents to learn more! 170 Central Park West, New York, NY.
8. Rocking Horse Ranch Resort Presidents Weekend & Mid-Week
Saturday - Sunday, February 15-23, 2020
Book your February holiday at Rocking Horse Ranch. All-inclusive family resort, lots of things to do both indoors and outdoors. All activities included with stay. "Learn to Ski Guarantee" available to all. Winter Fun Park with skiing, ice-skating, snow tubing, horse drawn sleigh rides and more! Big Splash indoor water park open year round. Experience our New Eldorado Hot Springs. 600 State Route 44/55 Highland, NY, 800.647.2624
9. Sahara Sams President's Day Weekend Special
Friday - Monday, February 14-17, 2020
Celebrate a four-day president's weekend with a big splash at Sahara Sams indoor water park. Featuring water rides, The Congo Bongo lazy river, Flow Rider, slides, and obstacle courses. Special Lizard Lagoon toddler water area for little ones. Also home to Sam's Arcade, an indoor area filled with fun arcade games. 535 North Route 73, West Berlin NJ, 856.767.7580

10. Ski PA
Daily Monday - Sunday, Winter Season
For some outdoor family fun, go skiing, snowboarding, tubing, and cross country skiing in Pennsylvania. Over 20 family friendly mountains to choose from. Learn to ski and snowboard programs, 4th/5th grade snow pass, coupons and more! Visit website www.skipa.com for details.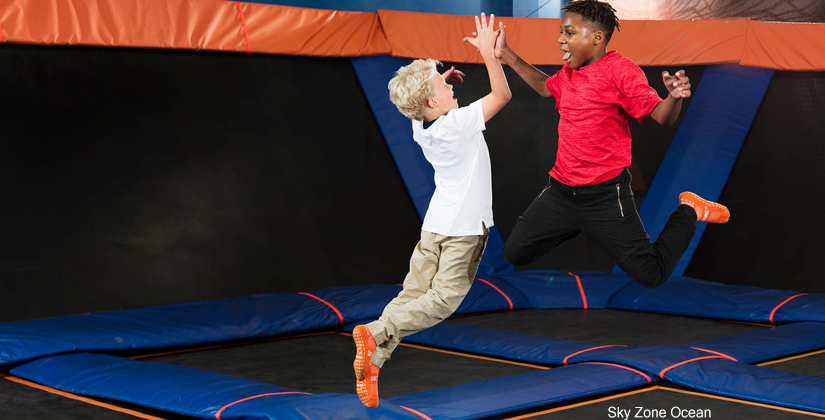 11. Sky Zone President's Day
Daily, Monday - Sunday (Presidents Day Park Hours Mon Feb 17th)
Jumping fun at Sky Zone with Freestyle Jump, Ultimate Dodgeball, Foam Zone, Skyslam, Ninja Warrior Trainer, Battle Beam and more! skyzone.com

Sky Zone Allendade (201.574.1800)
Sky Zone Mount Olive (973.527.7000)
Sky Zone Ocean Township (732.200.4344)
Sky Zone Pine Brook (973.396.4001)
Sky Zone Springfield (973.671.5100)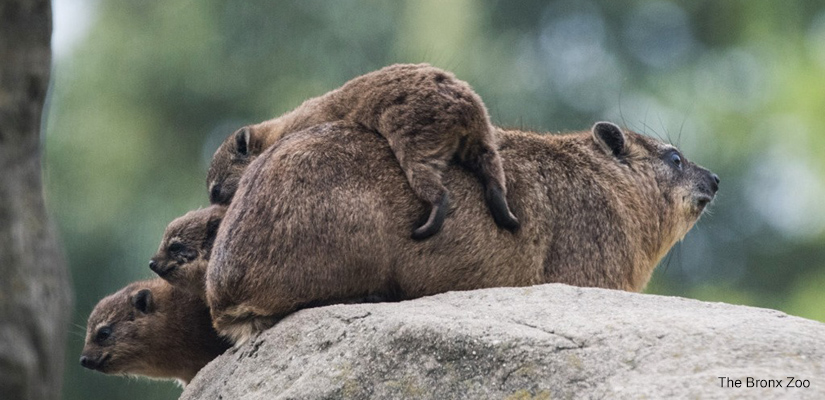 12. The Bronx Zoo
Daily Monday - Sunday, Winter Season
Discover animals and wildlife in a natural setting. The Bronx Zoo is home to 6,000 animals, 700 species on over 265 acres. Family friendly zoo, see Sea Lion and Penguin Feedings, Congo Gorilla Forest, Jungle World and more! Don't forget to ride the Bug Carousel. 2300 Southern Boulevard, Bronx NY, 718.220.5100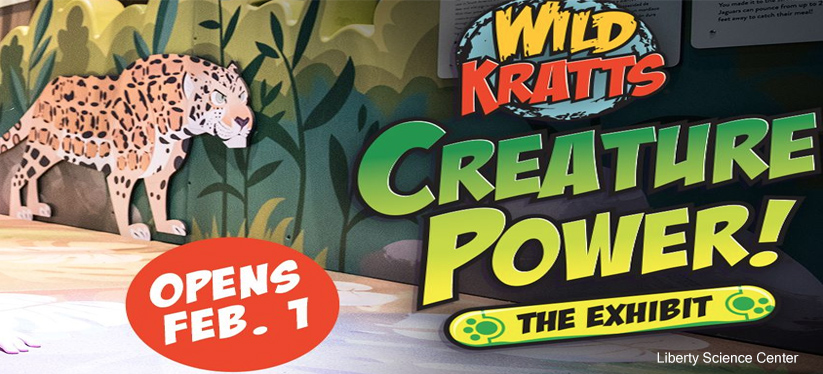 13. Wild Kratts Creature Power! At Liberty Science Center
NEW - Opening February 1, 2020
New adventure for young learners at the Liberty Science Center with Wild Kratts Creature Power. Make your way through a tropical rainforest, learn about Australian koalas, become an Antarctic penguin, go eye-to-eye with beetles, birds and more! Exhibit features animal experts Chris and Martin Kratt and a cast of heroes and villains familiar to fans. 222 Jersey City Boulevard, Jersey City, NJ, 201.200.1000.
14. Woodloch Resort President's Week (Weekend & Mid-Week Specials)
Friday - Sunday, February14-23, 2020
Get ready for some winter fun at Woodloch Resort for President's Week. All-inclusive specials: room, activities, entertainment, and meals. Unpack your bags and let the fun begin! Ice skating, snow tubing, indoor pools, kids club room, game room, indoor playground, nature hiking, and more! 731 Welcome Lake Rd, Hawley, PA, 800.Woodloch
15. The Statue Cruises Experience
Daily, Mon-Sun
Even though it's cold outside, you can still visit two of the world's most famous landmarks in February. Statue Cruises is the only authorized official provider of tickets and tours to the Statue of Liberty National Monument and Ellis Island. 877.523.9849, statuecruises.com
16. Madame Tussauds New York
Daily Mon-Sun
See 150 life like figures of your favorite stars at Madame Tussauds New York! 5 floors of interactive fun, games and entertainment in the heart of Times Square. Marvel 4D Film and Experience: Meet, greet and fly with popular super heroes such as The Hulk, The Hulkbuster, Captain America, Thor, Nick Fury, Iron Man and Spider-man. Check out wax figures of U.S. Presidents: Washington, Lincoln, Obama, and Trump. 234 West 42nd St, New York, NY.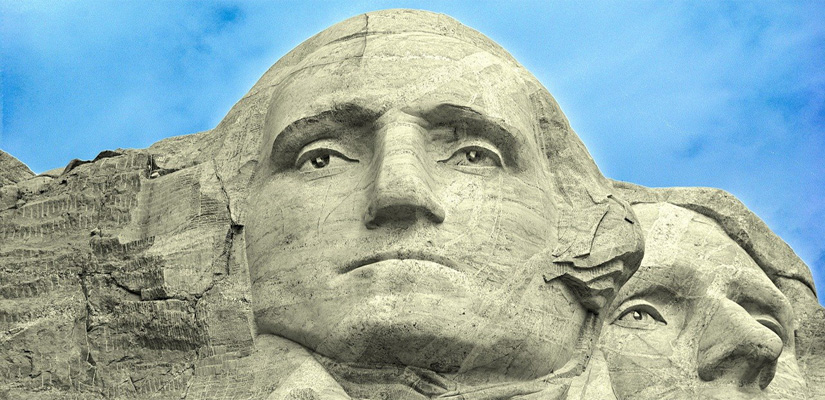 17. George Washington's Birthday Party At The Washington Crossing Historic Park
Sunday, February 16, 2020, Noon-4PM
FREE. Help celebrate George Washington's 288th birthday. Visitors will sing Happy Birthday and enjoy a cake cutting at 3PM. First-ever "Let's Draw George!" drawing contest can be brought to the birthday party. Prizes for artists 12 & under. 1112 River Rd, Washington Crossing, PA
18. Presidents Day Vacation Workshop at the Morris Museum
Monday, February 17, 2020, 11AM-1PM
Celebrate President's Day with a day of fun family programs. Learn about Aerosol: Graffiti & Street Art. Visit exhibits: Dinosaur Den, Mega Model Train and Railroad, American Indian, and Rocks and Minerals. 6 Normandy Heights Road, Morristown NJ.
19. The Butterfly Conservatory at The Museum Of Natural History
Ongoing through May 25, 2020
Seasonal exhibit with over 500 free-flying butterflies amid tropical plants. This exhibition features butterflies: whites, sulphurs, swallowtails, morphos, longwings, and others. Central Park West at 79th St, New York, NY, amnh.org
20. Washington Crossing State Park Visitor Center Museum
Daily Monday - Sunday
Learn about America's revolutionary conflict. Stop by the visitor center and explore exhibits on the Continental Army's crossing of the Delaware River and the Battles of Trenton and Princeton. 355 Washington Crossing-Pennington Rd, Titusville NJ.
21. Washington's Headquarters Museum
Saturday & Sunday through Feb 15, 2020
Visit exhibits about George Washington and the Continental Army's winter encampment. Interactive activities for children. Check for updated hours after Feb 16th. 30 Washington Place, Morristown, NJ, 973.539.2016 x210