Winter Camp Days at Fernbrook Farms Environmental Education Center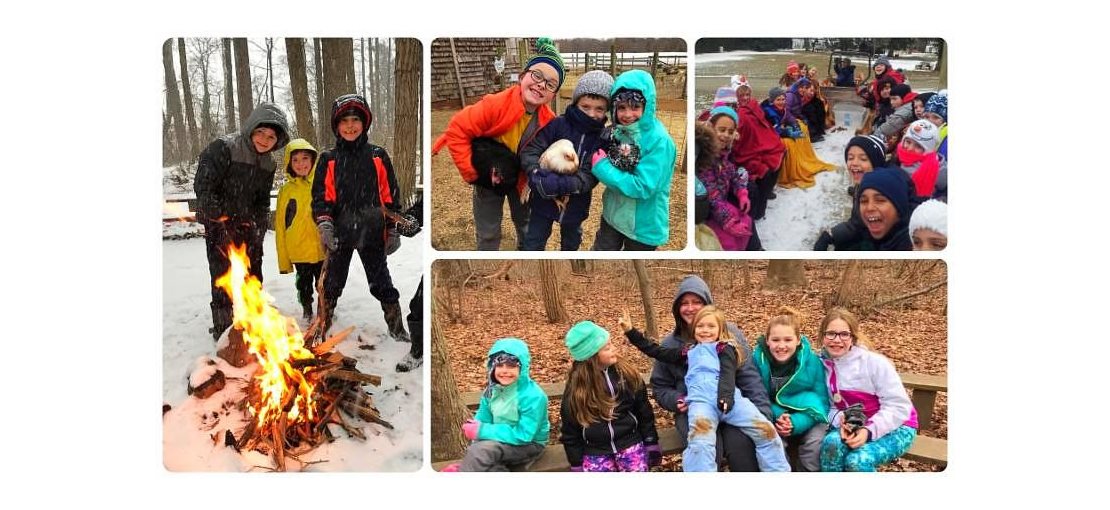 Are you looking for something for your child(ren) to do during their winter break days? Are you wishing they would get outside and have fun? Join us for our winter camp...five great days of winter fun! You can register for one day or all five!
Similar to our unique summer camp schedule, our winter camp days will be filled with visits to the animals, explorations, and choice activities with a winter twist.
Activities could include tracking animals in snow (or mud), building winter survival shelters, sledding (if we ever get any snow!), investigating the winter pond, enjoying lunch by the fire, and much more!
Camp days are ideal for ages 6-11 and run from 8:30AM-4PM with extended care available starting at 7:30AM and going until 5:30PM. Visit our website to register for one day or all five!