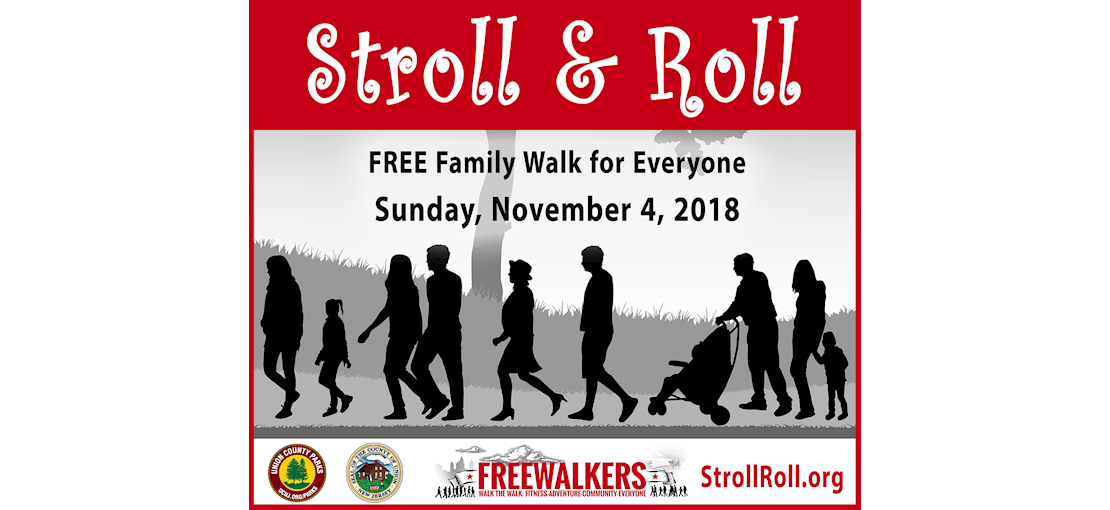 Healthy Fun for Everyone!
Warm weather got you busting to go outdoors? What about the family?
The FreeWalkers and Union County Parks have the perfect event for you and your family. It's a FREE Sunday stroll on November 5th along the beautiful trails that grace Echo Lake Park and extend to Lenape Park. This is not a race but a chance to walk a little bit farther than you normally might.
Visit StrollRoll.org to learn more.
Strollers, wheelchairs and furry friends are welcome.