TIM KUBART MILK & COOKIES ONLINE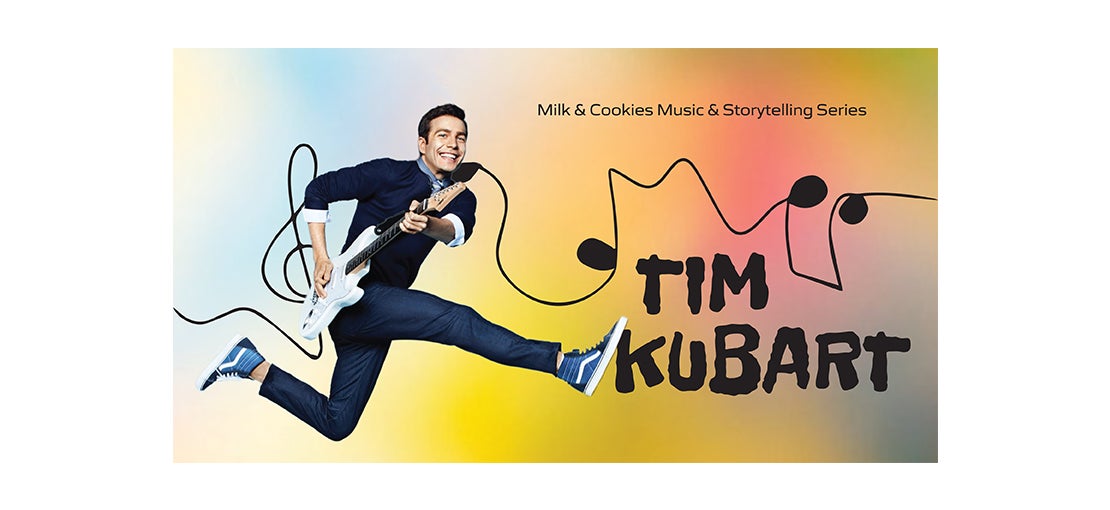 Join us for a memorable Milk & Cookies musical experience with singer-songwriter Tim Kubart! Tim Kubart is an actor, musician, producer, and writer for some of the most successful children's entertainment. This new Milk & Cookies performer is known for his popular pop songs that are as heartwarming as they are danceable. The singer-songwriter won a Grammy® Award for Best Children's Album in 2016 for his album, Home. Throughout his 15-year career, Kubart has written songs for and appeared in famous children's media like Sesame Street, PostModern JukeBox, Netflix Family, and PBS Kids.
In addition to an extensive music career, Kubart was the host, writer, and producer of twice Emmy®-nominated Sunny-Side Up, a live show for children. His show was a fan favorite, hosting guests such as First Lady Michelle Obama, Julie Andrews, Pentatonix, Tim Gunn, and Astronaut Chris Hadfield. Currently his sixth album, Building Blocks, has grown in popularity on the Top 10 iTunes Children's Chart and was nominated for a 2019 Grammy® Award.